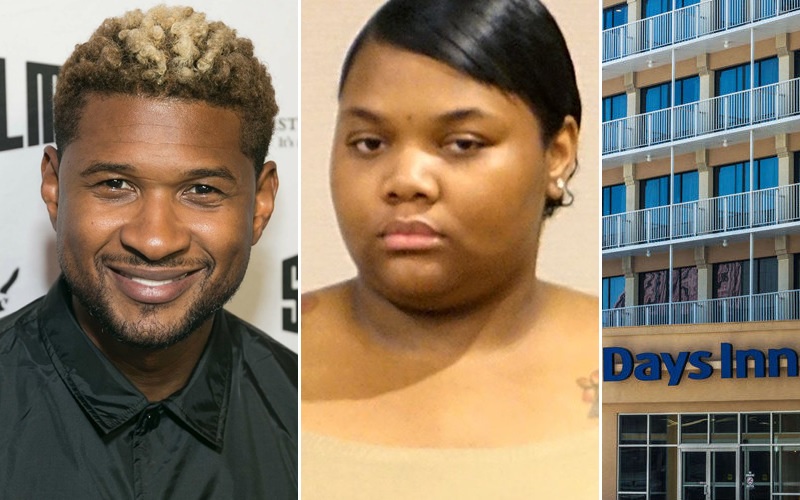 A woman is coming forward to defend "Quantasia the Scammer," the woman suing Usher for exposing her to herpes even though she doesn't have herpes.
The person in Quantasia Sharpton's corner contacted TMZ to say that she knows for a fact that Usher and Sharpton hooked up because she saw it! She spilled some tea that actually checks out.
The unidentified witness says she was working at a Days Inn in Atlantic City in 2014 when she saw Usher walk into the hotel's lobby just after midnight on November 16. She asked the singer for a picture, but he declined, promising to take one later. She then watched Sharpton come down to greet Usher and the two presumably went to Sharpton's hotel room together.
After witnessing the initial encounter between the two, the woman says she waited for an hour take the picture Usher promised, but he never returned.
In her news conference with lawyer Lisa Bloom on Monday (Aug. 7), Sharpton claimed that she met Usher at one of his concert's while celebrating her 19th birthday. Well, we found some pictures and video footage of Sharpton and August Alsina, who was Usher's opening act at the time.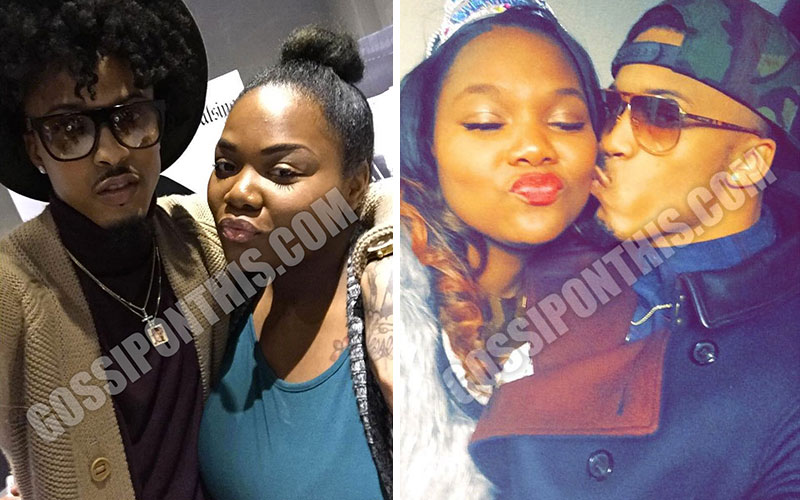 The pic with her birthday tiara (above, on the right) was taken November 15, 2014, which coincides with a concert Usher had in Atlantic City and Sharpton's late October birthday; she is now 21.
The Days Inn hotel where Sharpton and Usher allegedly hooked up is one mile away from the concert venue. Sources also tell TMZ that Sharpton did, in fact, stay at the hotel the night of the Usher/August concert.
The Days Inn employee told TMZ she was coming forward with what she witnessed because she was "offended" by remarks from Usher's camp that suggested he would never have sex with Sharpton because she isn't his type due to her weight.
Sharpton, along with two other people, are jointly suing Usher for engaging in sexual contact with them without first informing them he had herpes. However, Sharpton's credibility has been called into question because she admits to not having the STD and several of her friends exposed her as someone who as "finessed" celebrities in the past, including August Alsina, who she once reportedly claimed was her baby daddy.
Does this eyewitness account help Sharpton's case or is she still a scammer?
Be the first to receive breaking news alerts and more stories like this by subscribing to our mailing list.