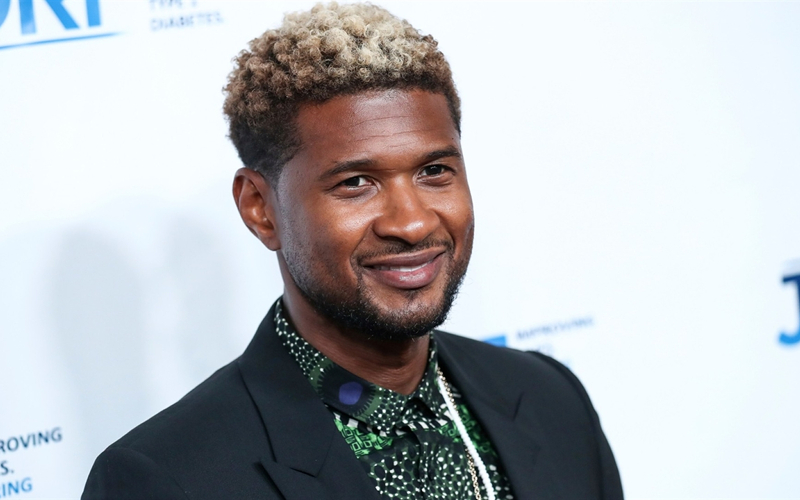 As Usher's herpes scandal continues to grow with more people coming forward to accuse/sue the singer by the week, a new report suggest Usher may not even have the incurable sexually transmitted disease.
Though unconfirmed, an anonymous source has exclusively spoken to Sandrarose.com claiming all the allegations against Usher, including the 2012 lawsuit which sparked the entire scandal, are false.
Radar Online first broke the story in July after publishing court documents which show Usher paid celebrity stylist and babysitter Maya Fox-Davis $1.1 million in 2012 for infecting her with herpes. The documents state Usher contracted the virus in 2009/10 and did not inform Fox-Davis before they had sex.
Sandra Rose recently met with a "credible source within Usher's camp who provided documents and photographs." They say not only does Usher NOT have herpes, but the media has the entire story twisted.
According to this anonymous source, the information found in the court documents published by Radar were merely accusations that were never proven. This is why Radar failed to print the front of page of the documents and why TMZ and lawyers representing subsequent accusers can't obtain the original legal complaint.
The source also addressed the $2,754.40 check Usher wrote to Fox-Davis to cover medical bills incurred by the herpes he gave her. However, the source says the check was issued by accounting firm Davis Weise & Associates for Fox-Davis' babysitting services.
Since Usher's alleged herpes diagnosis was revealed, several people have filed lawsuits against the singer for exposing them to the STD without their knowledge. A woman is suing for $20 million, claiming Usher gave her herpes. Two women and one man also filed a joint lawsuit on Monday (Aug. 7).
Quantasia Sharpton is the face of the latter lawsuit (the other 2 plaintiffs have chosen to remain anonymous). She held a press conference with her lawyer Lisa Bloom yesterday (Aug. 7). However, she may be scamming us too, as she admits testing negative for herpes, but is suing the singer because he didn't disclose his STD status prior to their sexual encounter.
Usher and his reps have not said one word about this explosive scandal that continues to grow. And now this random "credible source" shows up. Could this be Usher and his team's damage control strategy?
Though I may find this "strategy" questionable, the source adds Usher has remained silent because his legal team is "quietly building a defamation case against everyone involved — including lawyers and accusers."
GoT will Keep you informed on any new developments regarding Usher's confusing herpes scandal.
Be the first to receive breaking news alerts and more stories like this by subscribing to our mailing list.