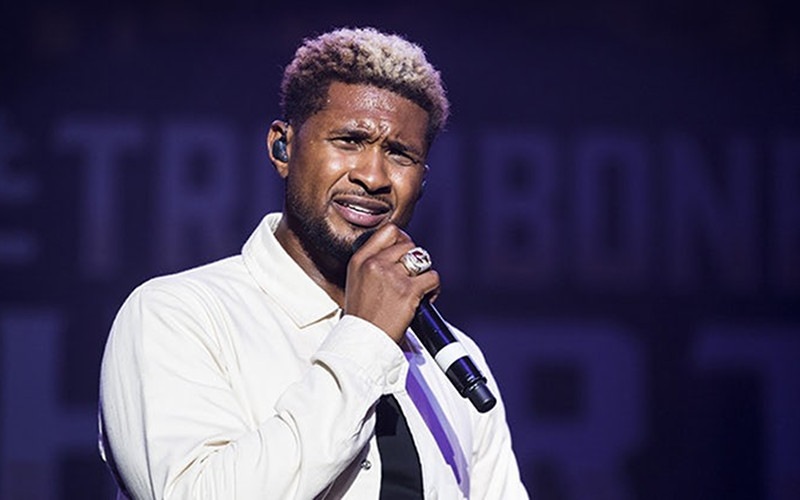 I really hate to make a herpes joke right now, but seriously, this Usher scandal just won't go away. Three more people are reportedly suing the singer, claiming he failed to tell them of his STD before engaging in sexual contact with them.
Celebrity attorney Lisa Bloom stated in a press release on Friday, she intends to file a lawsuit in California on Monday (Aug. 7) against the singer on behalf of two women and one man, who all claim to have had a sexual encounter with Usher.
Two of the individuals will remain anonymous and be identified as "Jane Doe" and "John Doe" in the lawsuit. The other woman is expected to appear with Bloom at a press conference on Monday in NYC.
I will be doing a New York press conference Monday morning regarding a new case I'm filing against Usher. Here are the details. pic.twitter.com/MNXWyETXOJ

— Lisa Bloom (@LisaBloom) August 4, 2017
All three people say they had sexual contact with Usher after 2012, the year the singer paid a woman $1.1 million after infecting her with herpes without disclosing his STD status. They also say he failed to inform them he had the incurable disease.
The 2012 lawsuit also reveals Usher contracted the STD between 2009-10 and was later diagnosed as an "asymptomatic carrier," meaning he had no physical signs of herpes.
Another woman is currently suing the singer for $20 million, claiming she had sex with him twice this year and didn't know he had herpes until the 2012 lawsuit became public a few weeks ago. She got tested and learned, she too, now has herpes.
Dang, Usher! All his dirty laundry is coming out. First, the world learned he (allegedly) has herpes and is out here having unprotected sex with multiple people and now, people are going to start questioning his sexuality.
The scandal doesn't seem to be bothering the singer, though. He has yet to publicly address the allegations since the news broke in July. And he continues to perform, most recently performing a stellar set at the Cincinnati Music Festival and appearing on Carpool Karaoke with James Cordon.
Usher's wife, Grace Miguel, is also reportedly not paying the allegations/lawsuits any mind. A source tells TMZ she is standing by her husband and believes the woman suing Usher for $20 million has an axe to grind. Miguel and Usher wed in 2015.
I wonder if she'll feel the same way about this latest lawsuit.
Be the first to receive breaking news alerts and more stories like this by subscribing to our mailing list.