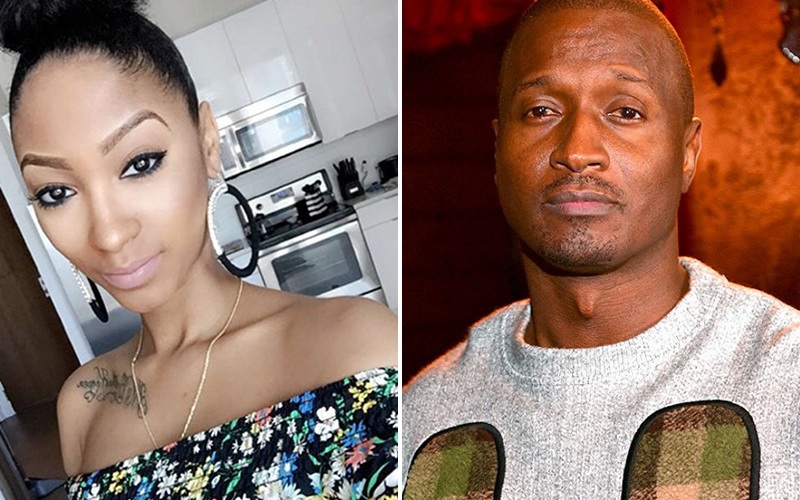 If you thought you couldn't wait for the Kirk Frost/Jasmine Washington drama to end, there's one person who's (rightfully) more eager for results day to come. Jasmine is ready to be "vindicated" and prove Kirk is the father of her 1-year-old son, Kannon.
"Jasmine is relieved that the results from the DNA test with Kirk are days away — she hopes," a source tells Hollywood Life.
After several months of avoiding the issue, Kirk took a court-ordered DNA test last week. Results were said to be revealed within 3-5 business day. However, we're now approaching the 7-day mark with no results, at least not publicly.
Nonetheless, Jasmine is pressing on with her fight for child support. Court documents show she is requesting over $5,000 a month from Kirk, as well as for him to pay her attorney fees. The Hollywood Life source adds:
"She and her baby have been struggling to get by since the day Kirk cut her off financially, and cut her out of his life. She can't wait for the truth to be known and she can't wait to move on with life. This whole process has dragged on way too long. She cannot wait to be publicly vindicated and to receive much needed support from Kirk."
Another source told the entertainment site that Jasmine would be "crushed" if the Love & Hip Hop Atlanta star turns out not to be the father. Desperately needing financial help, the source says Jasmine "has no idea what she's going to do" if the results yield a negative match.
If the father, Jasmine and Kirk are next scheduled to appear in court August 16 to determine child support, visitation, and other details.
Be the first to receive breaking news alerts and more stories like this by subscribing to our mailing list.