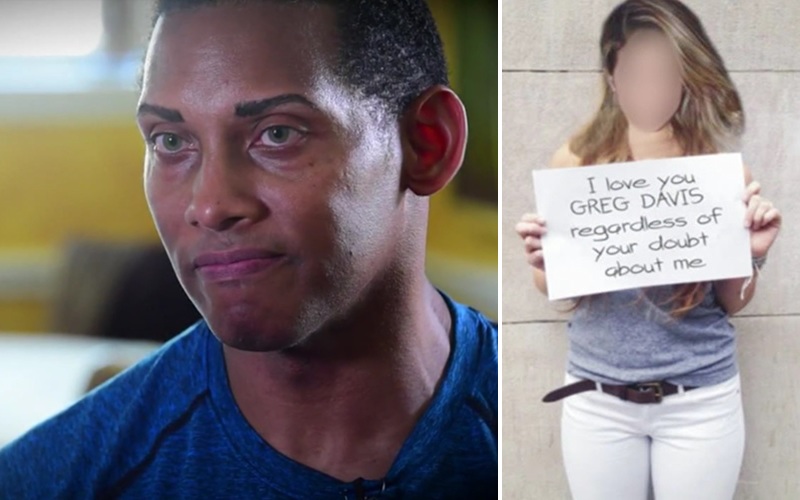 A Houston man is out of $80,000 after finding himself the victim of an online dating scam.
Working two jobs, Gregory Davis thought online dating may be the best way for him to enhance his social life and potentially find a partner. He eventually crossed paths with a woman who called herself "Malikah" on Match.com.
The "exotic-looking" woman was a "knockout" from Chicago and was immediately into Davis as he was to her. "She pursued me, too, so I was like, 'This is it; This is how it works," Davis told KHOU News.
Their relationship followed the typical online dating trajectory, including emails, phone calls, and of course, provocative pictures.
"Malikah" took advantage of the growing relationship and began asking Davis for money. She claimed her father had just died and she inherited millions, but the money was overseas. She asked Davis is he could send cash to help for taxes and shipping. And the big ol' dummy agreed!
"It was increments of $5,000, $10,000. It was also spent trying to pay for the fine that was on the money in storage."
For two years, Davis sent Malikah money, emptying his retirement, maxing out credit cards, and taking out dozens of payday loans, all totaling nearly $80,000. Mind you, at this point, Davis still hasn't met "Malikah" in-person yet.
Davis eventually asked for proof of the inheritance. He was sent a video narrated by an accented man displaying stacks of $100 bills, all with Davis' name "Gregory" written on the bills. Davis finally woke up and realized something was off.
"I looked at it and took a $100 bill out of my pocket, and I put it down. That's not even close to being a currency, and so that's when I knew the whole thing was all a mess."
Davis was the victim of what is known as a "romance scam." The FBI says 15,000 people reported being scammed in this matter in 2016, forking of over more than $230 million.
In Davis' home state of Texas, there were 1,000 victims in 2016 who were scammed out of $16 million.
Harris County Sheriff's officer Sgt. Josh Nowitz explained the scammers' process to KHOU:
"They put a million hooks in the water, and all they have to do is catch a couple to make it profitable for them.

"They'll build up some sort of a relationship with this person through text through emails or sometimes even through Skype. They'll actually employ actors and things like that and so they'll build up the relationship before asking for favors."
Through a simple Google image search, KHOU discovered that the pictures "Malikah" sent Davis were actually pictures taken from a Columbian porn star's Facebook page.
KHOU also discovered that a picture the scammer sent to Davis asking for forgiveness was photoshopped.
"I feel stupid," Davis said, reflecting on his unfortunate experience. "Make sure you're actually face-to-face with that person you're supposed to be dealing with, because the internet dating thing, you don't know what you're getting," he advised others.
Match.com has a page on their site advising users how to avoid scams. The FBI also encourages people to report such scams.
Also, Gregory Davis tells KHOU he is "back on his feet" and is recovering from the scam and his $80,000 loss.
Be the first to receive breaking news alerts and more stories like this by subscribing to our mailing list.