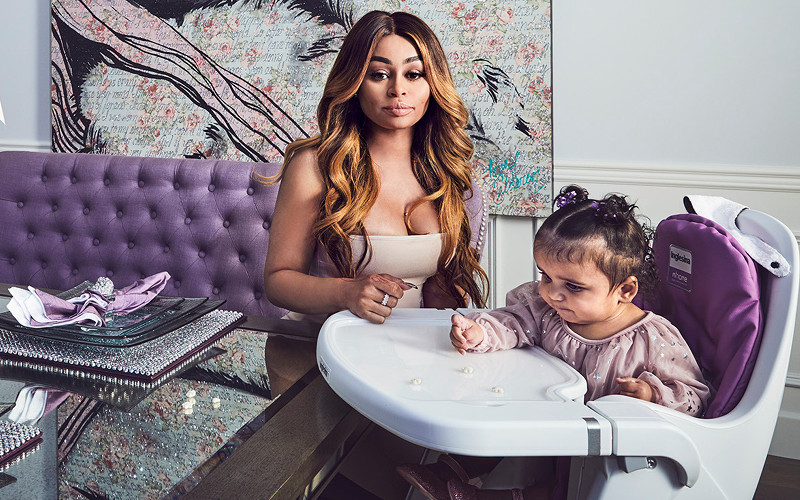 Blac Chyna is revealing more details about her tumultuous relationship with Rob Kardashian that led to his recent social media outburst and caused her to request a restraining order. And according to the model and Lashed cosmetics entrepreneur, their relationship has always been rocky.
Chyna sat down for an exclusive interview with People magazine after she was granted a temporary restraining order against Rob. The ex-fiancés broke up in December 2016, but she tells the mag that things starting going left early on in their relationship, particularly when she became pregnant with their daughter, Dream.
"We lived together [at my house] for two months in the beginning, but he stressed me out every day And I said, 'One thing you won't do is stress me out with this baby in my belly.'"
After Chyna gave birth, the couple attempted to give it another try for the sake of their daughter. So, Chyna thought it was a good idea to move into her other baby daddy's girlfriend's house.
Rob was staying with his sister Kylie Jenner at the time. However, Chyna says she eventually had to leave because she was being disrespected.
"About a month after Dream was born, I moved in with Rob at Kylie's house for about a week. I put my pride aside — and I'm very prideful. I was like, 'You know what? I actually want to be with this person. So guess what, Chyna, you need to go live in this lady's house,' which is his sister. 'There's no bad blood or whatever, so be a family and figure it out.' I moved in and one week later was like, 'You know what? I don't deserve this. I'm out. I'm not going to be disrespected.'"
It's unclear how Chyna was disrespected or who was doing the disrespecting, but given her gripes are with Rob, he is the most likely candidate.
Chyna says it hasn't been easy co-parenting with Rob, but she was shocked when he went on social media and accused her of cheating, doing drugs, and posted nude pictures of her. She took legal action because she wants everybody to know that "revenge porn" is illegal and hopes to inspire others in similar situations.
"I just want to voice my story — voice what's real — because at the end of the day, the person next to me could possibly be going through the same thing. For people to actually look up to me really means a lot. These types of things, they happen every day. A lot of women, they don't address it. See it, recognize it — but don't be tainted by it. Just be strong and positive."
Despite being the victim of revenge porn and dealing with Rob's antics, Chyna says her main focus is her happiness and her two children, King Cairo, 4, and Dream, 8 months.
"I'm not going to take something that happened to me in the past into my future. First and foremost, I'm going to make myself happy because once I'm happy, then Dream can be happy and then King can be happy and then everybody else around me can be happy."
She's also grateful the restraining order will keep her free of Rob. "I'm glad I'm relieved of [Rob], but damn, why did I have to get relief in this way?" However, she sees the situation as way to grow into a stronger person.
"I feel like God does certain things — not to hurt you, but to show you your true strength," she says. "I feel like, if I can come out of this, I can come out of anything."
Blac Chyna's full interview will be available in People on Friday (Jul. 21). It will also feature Dream Kardashian's first official photoshoot.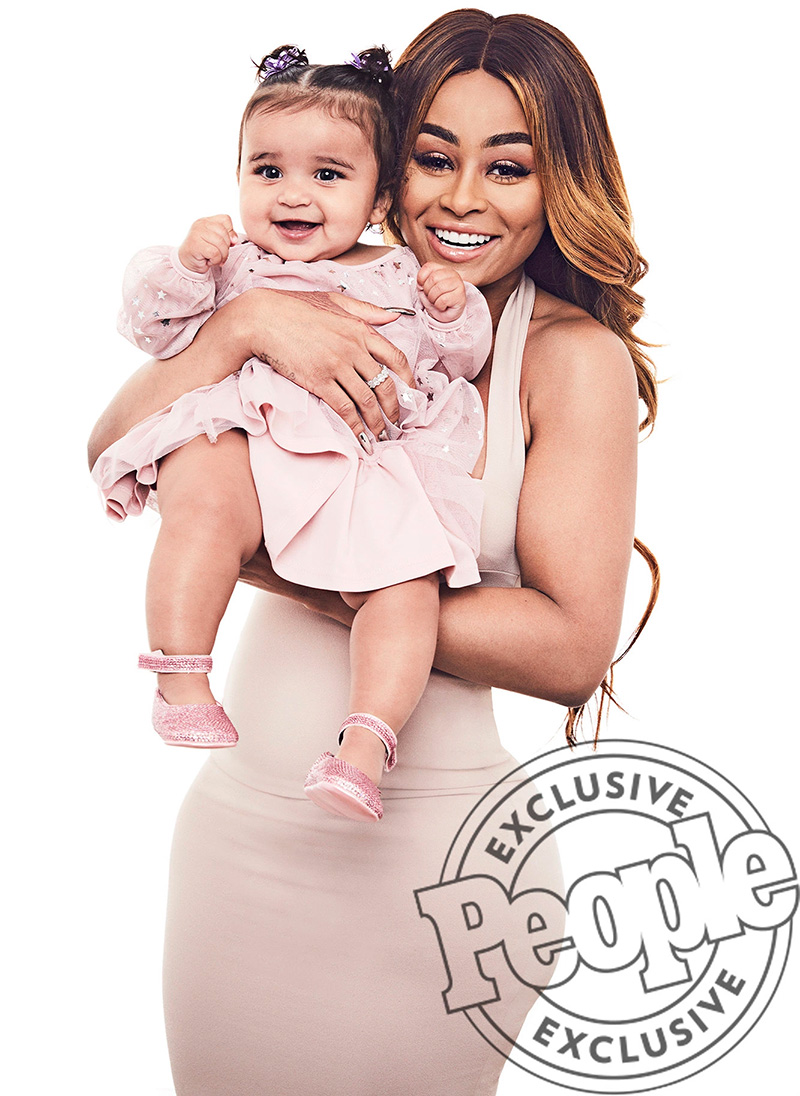 Be the first to receive breaking news alerts and more stories like this by subscribing to our mailing list.