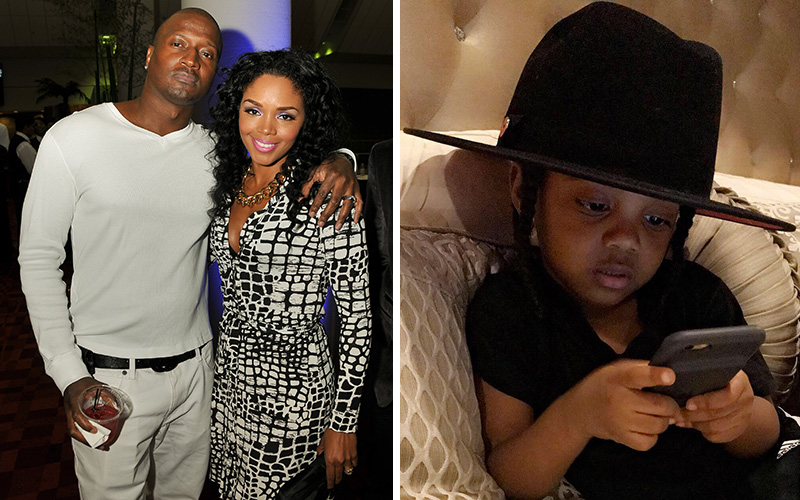 Kirk Frost is doing his best to win back the love of his life Rasheeda.
After (allegedly) fathering a child with another woman, the "Love & Hip Hop Atlanta" star has reportedly come up with a plan of action to get back in Rasheeda's good graces.
Despite the couple living in separate homes, Kirk is fighting for his marriage, and he's using unconventional methods, Hollywood Life reports.
"All Kirk wants is to have his soulmate back," one source said. "He's kicking himself every day for messing up the way he did and he's trying so hard to make things right again. He does she sweetest stuff for Rasheeda in hopes that she'll fall back in love. The other day for example he had Karter, their youngest, and took him out to by Rasheeda flowers."
The source continued, "Rasheeda won't be able to turn down flowers from her baby boy. At the same time she's going to know it was really Kirk who bought them since Karter is only three years old. Kirk is undeniably slick, he knows all the right moves. It's going to be very hard for Rasheeda to stay mad at him forever."
Though Kirk still has yet to take a DNA test to confirm whether or not he's the father of Jasmine Washington's baby boy Kannon, we do know that Jasmine's ex-boyfriend Logan took a DNA test that confirmed that he was NOT the father, as revealed on the LHHATL Season 6 finale.
That episode also highlighted a letter Jasmine sent to Rasheeda, in which she apologized for everything she put her through regarding the baby/paternity drama.
"Rasheeda, I want to sincerely apologize for all that you're going through," Jasmine wrote, "the embarrassment, the pain, the humiliation. But most of all I want to apologize for my actions and the role that I played in all of this."
After realizing the note was from Jasmine, Rasheeda stopped reading and reiterated that she didn't want to talk to Jasmine because she had plenty of chances to come to her as a woman over the course of this whole situation.
"You came in and destroyed my life. We are two different women. I don't rock with you. What you need to do is pray because you look really stupid right now," Rasheeda said.
Meanwhile, as we all know from the reunion, Kirk did NOT want to take a DNA test with cameras rolling (though we now know he's reportedly being forced by a judge to do one).
"I sure wasn't going to do it on national TV to give scammers the key…don't try to set [me] up," he explained. "You're using that baby as a pawn to carry three people forward. That's f**ked up."
Be the first to receive breaking news alerts and more stories like this by subscribing to our mailing list.