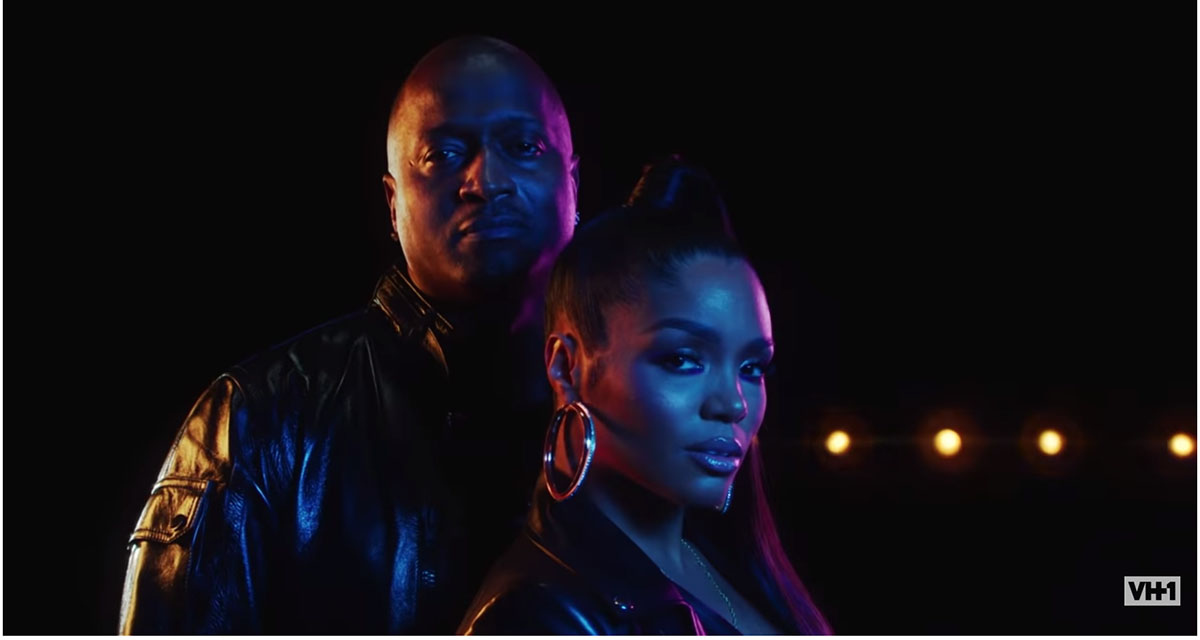 One of the cornerstones of modern ratchet reality TV, Mona Scott-Young's ground-breaking Love & Hip Hop Atlanta, is back for an eighth season.
While the show has had moments that will live on in infamy, the last few seasons have been weak as the core cast has either moved on or been kicked off from the show.
Watch the trailer for Love & Hip Hop Atlanta Season 8 below:
In the super trailer for season 8, we get a glimpse of the many plotlines Mona and VH1 are threading for viewers this season. They center on the following:
1
Rasheeda finally accepts Kirk's love child, Kannon, into the fold.
When Kirk stepped out on Rasheeda and embarrassed the MESS out of her, almost everyone felt her pain.
When Rasheeda decided to stick it out with Kirk despite his creeping with Jasmine and impregnating her behind his back, most of us checked out.
For those that still care, Rasheeda and Kirk are still going strong and apparently things have gotten good enough that Rasheeda is letting Jasmine's baby boy teeter-totter around her house.
2
Spice unveils her bleaching stunt.
For those who follow Spice (or The Shade Room) on social media, you saw when the Jamaican star popped up on social media with light skin, blonde hair and blue eyes.
At first glance, most people thought she'd bleached her skin for real but apparently, Spice just wanted to make a point for her music video "Black Hypocrisy."
I'm not sure why VH1 is holding the reveal as if we haven't seen it but I guess they have to create suspense however they can.
3
Scrapp pops up with Moniece.
For those who've been watching LHHATL for a while now, you'll recall Scrapp DeLeon from a few seasons back. He's the reason why Tommie, his then-girlfriend, is (or, now was) an LHHATL cast member in the first place.
Scrapp's been away from the show for a few seasons because he's been in jail, but apparently, he's been transferred to a lower-security group home, which means he gets to return to filming.
He also gets to return to fuckboy shit because he apparently found time to start humpin' around with LHHH cast member Moniece Slaughter. I swear Mona pays some of these folks a transfer fee to crossover across the various cities in the franchise.
4
Momma Dee continues to be the crazy old lady on the show.
Since day one, Momma Dee has worn the crown as the wild, out-of-control 50+ woman on the show, and after an impressive run with some other contenders, Deb Antney for starters, Momma Dee is still P.O.P. holdin' it down.
But this season, she's decided to pull a Lyrica Garrett and get into scraps with her son's mother-in-law on television for ratings. It's fake, it's contrived, but it's good ghetto fun.
5
Mimi Faust is mad as hell about her baby meeting Faith before her.
While many stars on LHHATL have come and gone, Mimi Faust isn't one of them.
She started out in a love triangle with Stevie J and Joseline and then she decided to go full lesbo and date butch women for a few years. For some reason though, Stevie J remains a main fixture in her storyline.
This season, Stevie brings his new wife, recording star and Notorious BIG's ex-wife, Faith Evans, into the mix. And Mimi apparently feels some kind of way about Stevie introducing Faith to their daughter without her being present. Mimi then angrily confronts Stevie about it.
If that's the best Mimi can do for attention, she should really look into investing more time into running her maid business, cause this ain't it.
Be the first to receive breaking news alerts and more stories like this by subscribing to our mailing list.