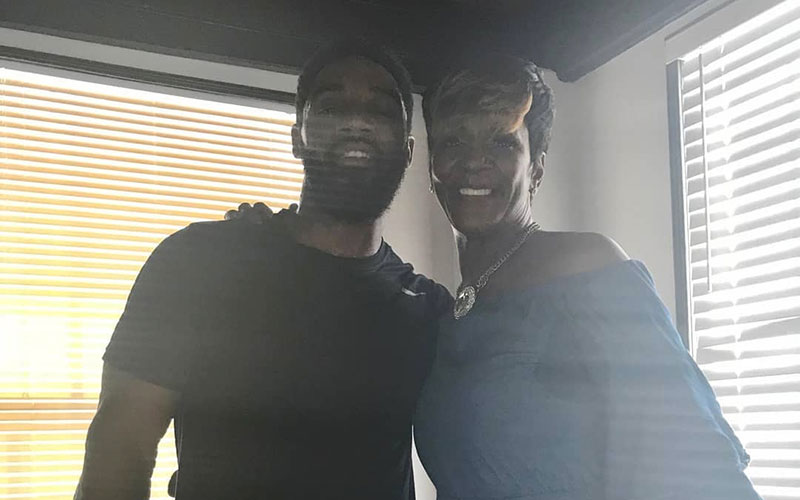 Scrapp DeLeon is finally a free man! The Love & Hip Hop Hop Atlanta star has reportedly been released from prison after spending the past two years behind bars.
Scrapp received a five-year prison sentence after pleading guilty to drug trafficking (for marijuana). He also received 15 years probation and a $100,000 fine. We watched him be hauled off to prison in 2016, which made for a very emotional reality TV moment.
He wasn't supposed to be released until 2021, but earlier this year, we reported that he could be granted an early release for good behavior.
Momma Dee shared the happy news about him being sprung from prison on Instagram Saturday (Sep 29) by posting a photo of them together.
She wrote in the caption: "Showing love to @iamthequeenkarenking Scrap free at last thank God almighty he is free much [love] from the palace."
https://www.instagram.com/p/BoU2cpEjgJZ/?utm_source=ig_embed
Scrapp's own momma, Karen KK King, also confirmed the news with a photo of Scrapp's super sculpted post-prison body.
https://www.instagram.com/p/BoNntBlnL_j/?utm_source=ig_embed
And his baby mama Tiarra posted a screenshot of a recent FaceTime session, praising him for being a devoted father and revealing how anxious she was for him to get back to his co-parenting duties.
"Been keeping this low key but welcome home chump … Now take yo son G! I need a break break! Best dad ever," she wrote, also adding that she's taking him to a strip club in Miami as soon as he's able to leave the state.
https://www.instagram.com/p/BoU97WGnEG9/?utm_source=ig_embed&utm_campaign=embed_loading_state_camera
One person we haven't heard from so far is his ex Tommie, which isn't surprising considering she's been dealing with her own legal issues lately, plus she and Scrapp didn't exactly leave on the best of terms.
Regardless, we're sure all of this will be documented on the upcoming 8th season of Love & Hip Hop Atlanta, which is currently in production and will likely premiere sometime in Spring 2019.
Welcome home, Scrapp!
Be the first to receive breaking news alerts and more stories like this by subscribing to our mailing list.