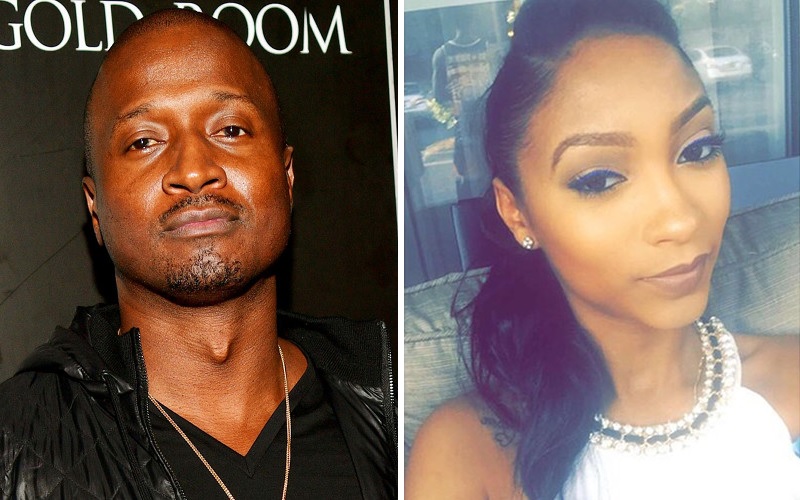 Woah! Jasmine Washington is playing no games. The woman that has maintained for over a year that Kirk Frost is the father of her son is not backing down. In fact, she's taking the situation to the next level and accusing Kirk of child abandonment.
SEE MORE: Kirk Frost Begs Jasmine Washington Not to Dump Him in Alleged Text Messages
According to the blog Fameolous, if Jasmine can show probable cause in court, a warrant will soon be issued for Kirk for child abandonment, which is illegal in the state of Georgia.
https://www.instagram.com/p/BWbXvqEBcuY/
The Instagram blog states that child abandonment occurs (in Georgia) when a parent hasn't contributed to the child's welfare in more than 60 days. However, the Superior Court of Fulton County states abandonment occurs in 30 days.
Via the Superior Court of Fulton County:
Child abandonment is a misdemeanor offense in Georgia with a penalty of a $1,000 fine or up to 12 months in prison, when a parent has failed to provide sufficient food clothing, or shelter for the needs of the child for 30 days.

A warrant is applied for by the custodial parent or caretaker of the minor child through the warrant office in their county. Once the warrant is applied for, a hearing is scheduled. A judge will determine whether or not the abandonment occurred.
Since Kirk has refused to take a paternity test, a judge can enforce one. If he's found to be the father, a judge would then order Kirk to pay child support.
Fameolous reported Jasmine's child abandonment case against Kirk would be heard on Wednesday, July 12th. And, in fact, such cases are heard only on Wednesdays in Fulton County. However, Kirk's lawyer was able to push the hearing to a later date—2 weeks later, in fact, on July 26th.
https://twitter.com/fameolousent/status/885228630283923456
Jasmine's bold move comes days after she released receipts that seemingly proved she and Kirk had an ongoing affair. She posted a series of text messages which show Kirk begging her not to dump him and even claiming that he loved her. Kirk also asks about Jasmine and the child's well-being shortly after she gave birth in July 2016.
https://www.instagram.com/p/BWY7HjFAmkU/
A source tells Hollywood Life Kirk felt "betrayed" by Jasmine for posting their private conversations on social media.
"Kirk feels completely betrayed by Jasmine after she posted all of their private text messages. He can't believe she would do that and he feels they are taken completely out of context. Now that she has attacked him online, he is not sure of what to do next, but he knows now that Jasmine is simply not to be trusted."
During the Love & Hip Hop Atlanta season 6 reunion, and in front of his wife of 17-years, Rasheeda, Kirk claimed that he only had sex with Jasmine once and that he used protection. He also explained why he has refused to take a DNA test.
"I damn sure wasn't going to do it on national TV to give scammers the key…don't try to set [me] up. You're using that baby as a pawn to carry three people forward. That's f–ked up."
Well, if a judge finds probable cause and rules Kirk abandoned his child with Jasmine, I'm sure he would have been better off just taking the DNA test months ago.
Be the first to receive breaking news alerts and more stories like this by subscribing to our mailing list.