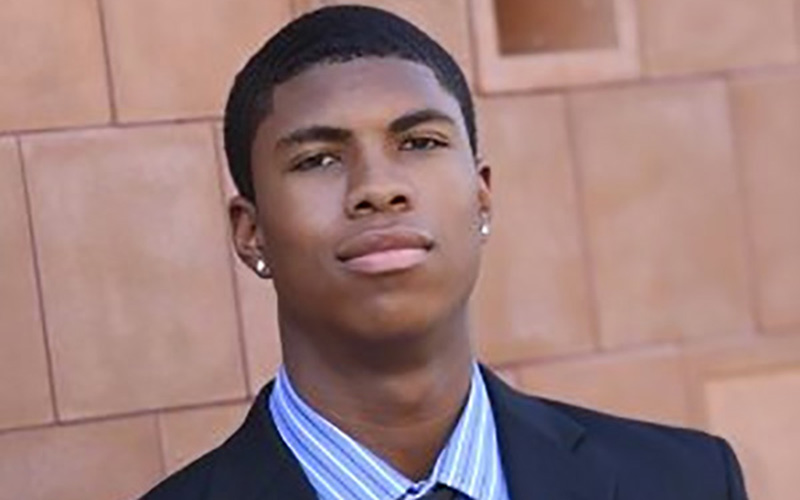 A 22-year-old Black American college student's vacation to Greece ended in tragedy after he was beaten to death by a large group of people in the ancient country.
Texas-born Bakari Henderson was reportedly found battered and unresponsive by authorities on a street on the Greek Island of Zakynthos after an argument inside a bar spilled out onto the street.
Here's what you need to know about Bakari Henderson and the tragic incident:
Bakari Henderson was on vacation in the Laganas on the Greek island of Zakynthos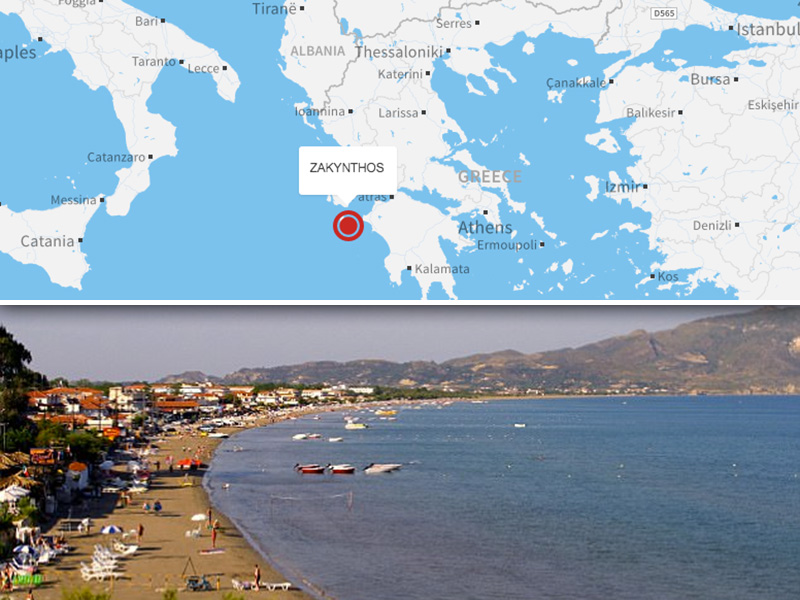 Bakari Henderson was celebrating a recent graduation while he was vacationing in Laganas on the Greek island of Zakynthos — popular with tourists who enjoy its stunning beaches and wild nightlife — when his life was tragically cut short.
Henderson was reportedly beaten to death with brass knuckles after reportedly getting into an argument with a security guard.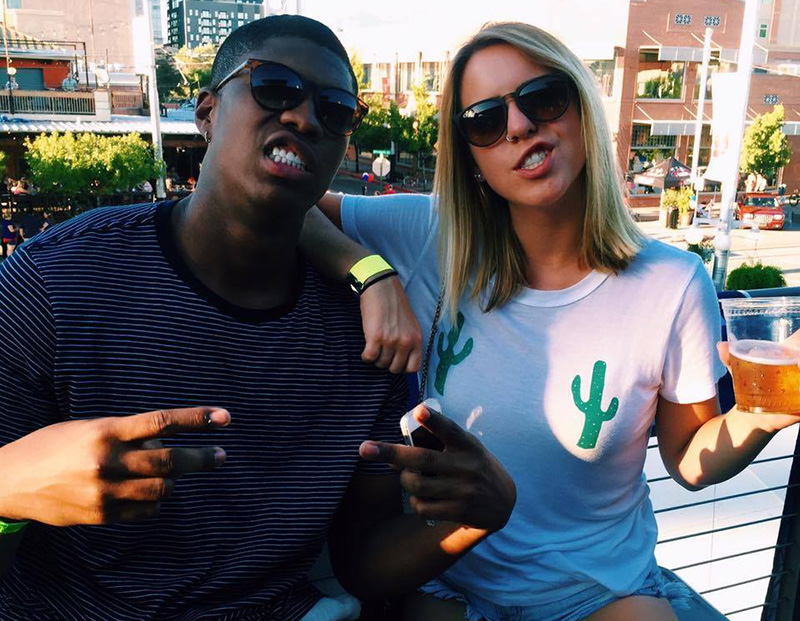 The incident reportedly began at around 3 a.m. Friday when Henderson had a minor altercation with a security guard at a sports bar called Bar Code.
According to media reports from Greece, the fight started after a man from a group of Serbians walked up to a group of Americans that included Henderson and broke a glass on their table. One of the Americans then reportedly grabbed the 32-year-old Serbian and punched him, which is believed to have sparked the massive bar brawl.
The security guard and a 34-year-old Greek bartender chased Henderson out of the bar and beat him to death, allegedly with brass knuckles. Eight others are believed to have joined in the assault, which was witnessed by several horrified onlookers passing by.
Witnesses reported seeing Henderson surrounded by a crowd of as many as 10 people during the attack, which was said to have lasted for about 30 seconds.
The Greek Security Division said that he was rushed to a hospital in Zakynthos, where he was pronounced dead on arrival due to severe head trauma. The grad student's body was taken to the Patras coroner for further examination, but his death was most likely caused by multiple blows to the head.
After being notified of his death, Henderson's family released the following statement:
"Bakari loved spending time with family and friends, traveling, and meeting new people. He was a big thinker and enjoyed coming up with new business ventures. Bakari was an inspiration to all he met. He loved life and lived it to the fullest."
Four people were arrested, two were charged with Henderson's murder and others are being questioned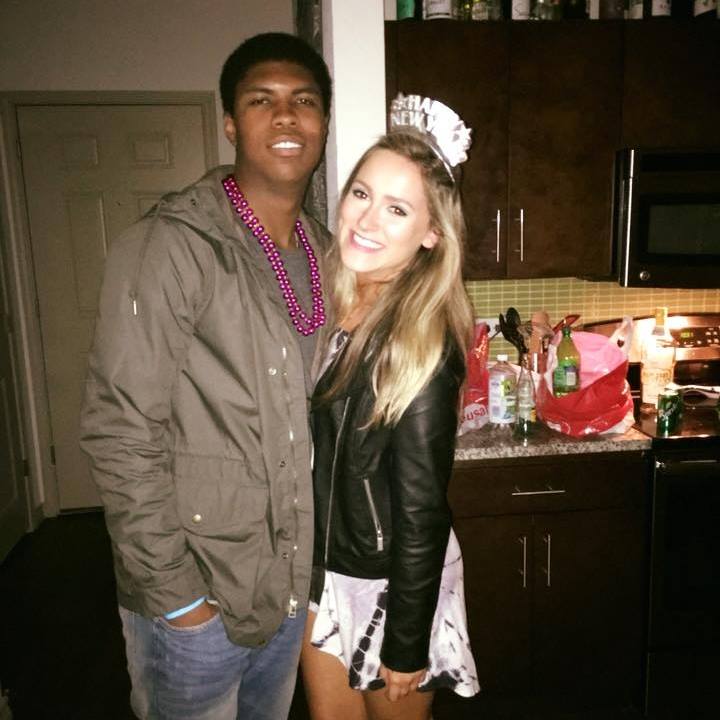 An investigation has been launched into Henderson's death, and at least four people have already been arrested for their involvement. Out of the four who were arrested, two were charged with his murder, and a number of other people are being questioned.
Greek newspaper Kathimerini said that only two suspects were taken into custody initially, but after viewing security footage of the attack, police picked up two more suspects who were also of Serbian descent like the security guard.
The State Department released a statement saying:
"Greek police in Zakynthos notified the U.S. Embassy of the death of a U.S. citizen in the early morning hours of Friday, July 7. We are in communication with authorities and providing consular assistance to the deceased citizen's family. We offer our sincerest condolences to family."
Police are investigating whether race played any part in the attack on Henderson, who was black.
Henderson graduated from the University of Arizona and played basketball in high school.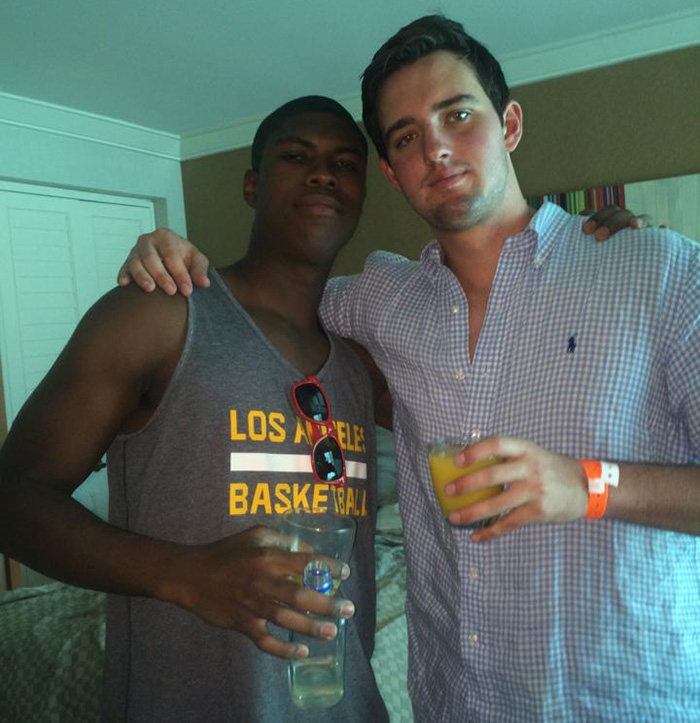 Back in May 2017, Henderson, originally from Austin, Texas graduated from the University of Arizona, where he studied business finance and entrepreneurship.
University president Robert C. Robbins said in a statement:
"Our hearts and prayers are with his friends and family. I can only imagine the deep sense of loss they must be feeling at his untimely death. It is always a tragedy when a young life ends before it has really yet to begin."
Before college, Henderson played basketball for Anderson High School in Austin, which he graduated from in 2013. According to his MaxPreps profile, he played 34 games with an average of 2.7 points per game, 0.5 assists, 2.6 rebounds, 0.7 steals and 0.1 blocks. His Junior year (2011-2012) he scored 92 points, grabbed 89 rebounds and had 18 assists.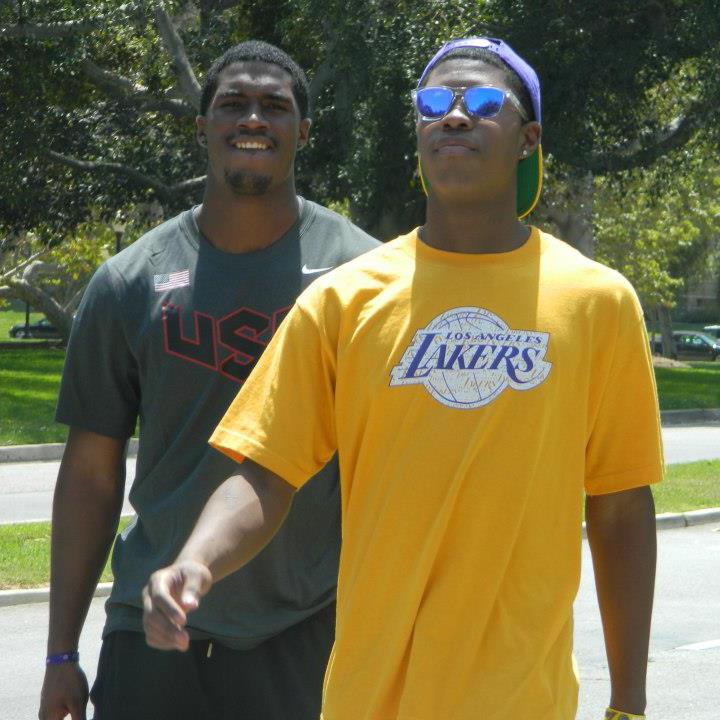 One photo of Henderson on Facebook showed him wearing a Los Angeles Lakers T-shirt, and one of his favorite basketball players was said to be Kobe Bryant. Other photos (some dating back to 2012) show him hanging out with his friends at school and various other places.
A British teen was beaten and stabbed to death by taxi drivers on the island in July 2011.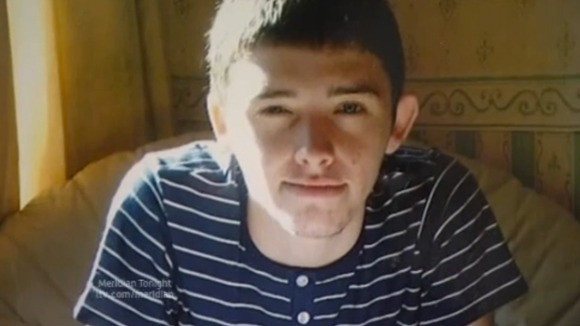 Though the Greek island of Zakynthos seems tourist-friendly, this sadly isn't the first time a tourist has been killed by residents. Back in July 2011, a 19-year-old British man named Robert Sebbage was beaten and stabbed to death by a 22-year-old taxi driver named Stelios Morfis.
In addition to Sebbage's brutal death, four of his friends were injured when they went out at the Lagunas resort. According to the BBC, the group was attacked while they were sitting outside of a McDonald's on a curb. Another man, 26-year-old Dimosthenes Mylonas, was charged as being an accomplice in the murder, but was found not guilty.
Morfis had denied committing the murder, saying that he simply lashed out with his pocket knife after being taunted by Sebbage and his friends.
Morfis was found guilty of causing deadly bodily injury without intent and sentenced to 16 years in prison, but Sebbage's father didn't think that's enough. "It's a disgrace," Andy Sebbage said about the relatively short prison sentence.
Even worse, the BBC reported last year that Morfis was spending time out of prison, which had upset Sebbage's parents.  His mother Rhian said that she had hoped Morfis would at least carry out his 16-year sentence.
Speaking on the anniversary of her son's death, Mrs Sebbage said: "We have to accept that Greece do things differently and there's no point in keep going back to the courts to fight it." She said the court cases had cost the family thousands of dollars and they would "be working forever to pay for it."
Be the first to receive breaking news alerts and more stories like this by subscribing to our mailing list.