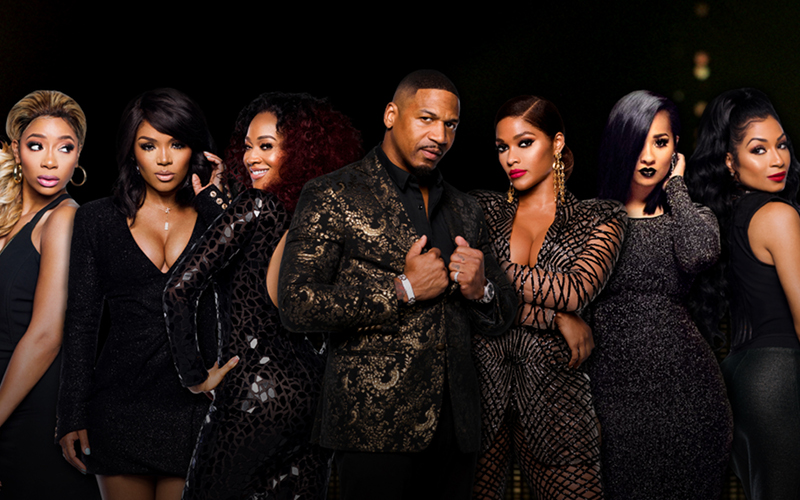 Fights, paternity tests, Child Protective Services, lawyers, and did a major cast member quit the show? We're a week away from the season 6 Love & Hip Hop Atlanta reunion and we've got the scoop of what went down when Joseline Hernandez and all her enemies sat down to recap the season's drama.
A few sources who attended the taping back in May spilled some tea on what we can expect from the two-part reunion.
Prior to filming the reunion, the cast was reportedly forced to sign documents agreeing not to physically fight, but that didn't stop some from popping off, particularly Jessica Dime, who was apparently involved in two altercations.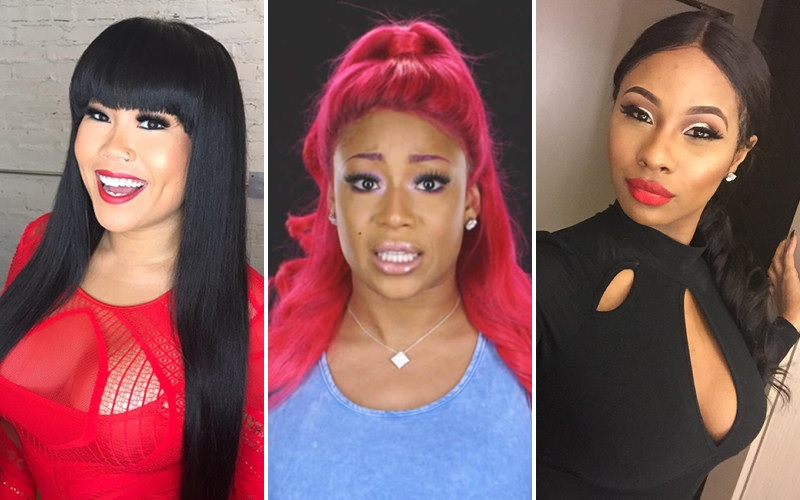 Dime caught new cast member, Lovely Mimi, backstage. However, there are some discrepancies as to what actually went down. According to Media Take Out, Jessica was first to lay hands, but Lovely Mimi finished it. She even joked that she "broke a nail" after getting Dime together.
However, according to PetTeaBlog, it was the former stripper who started AND ended the brief altercation. Jessica also liked a comment on Instagram that supports this version of the fight.
"Dime caught mimi backstage walking past her room and knocked her out with a left. Then they broke it up. Mimi was screaming going crazy and Dime just fixed her hair and went to set."
Dime also got into it with newcomer and Yung Joc's "assistant," Treasure. The altercation was part-deux of their previous fight in Jamaica over Treasure's bragging about dating married men.
According to gossip account @LHHTEA, Treasure also exchanged words with Tommie, who will be exiting the show after this season. The two insulted each other's looks and Tommie attempted to fight, but security broke it up.
These fights were reportedly were either not caught on camera or will not air due to the producers' new no fighting stipulation.
READ MORE: Kirk Frost Desperate to Win Rasheeda Back Despite Cheating & Possibly Fathering a Child Outside Their Marriage
We also find out whether Kirk Frost is or isn't Jasmine Washington's baby daddy. Jasmine has claimed Kirk is the father of her baby, Kannon. Though he denied the baby to wife Rasheeda, she demanded he take a DNA test.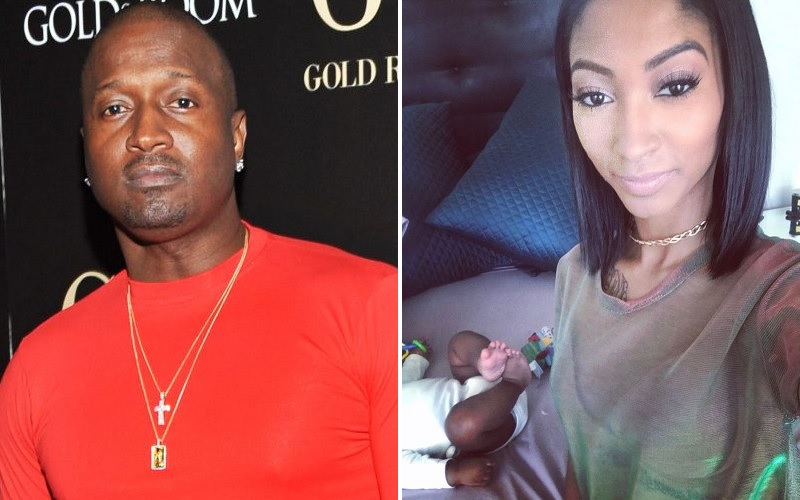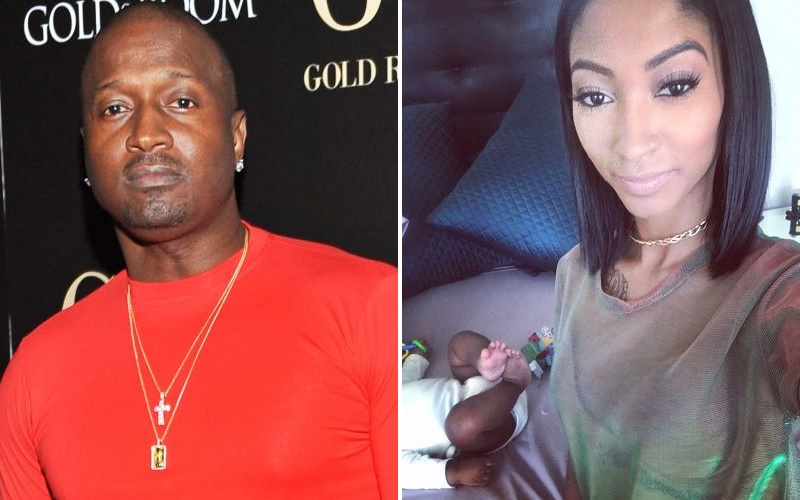 Earlier in the season, Jasmine's ex, Logan, revealed that he potentially may be the father. His paternity results will be read during the reunion and will reportedly exclude him as the dad. You know what that means: Kirk, you are the father!
READ MORE: You ARE the Father! DNA Test Proves Kirk Frost Is Jasmine Washington's Baby Daddy
Jasmine, her current boo Rod Bullock and their other boo Keanna did not attend the reunion because Keanna did not get an invite. However, Jasmine did write a letter to Rasheeda apologizing for not coming to her "woman to woman" about the situation with Kirk.
WATCH: Joseline Explains Why She Quit Love & Hip Hop Atlanta
The "Puerto Rican Princess" caused quite the stir, as per usual. She first refused to sit onstage with anyone other than her friends, Jessica Dime and Melissa. This confrontation with producers may have been what lead Joseline to go on social media and quit the show.
https://www.instagram.com/p/BUz8BLbAJzf/
She threatened to expose creator/executive producer Mona Scott-Young and would only speak to Oprah about the situation. However, her abrupt decision to quit may have also been over a money dispute. We don't even know if she actually quit or if it was just a ploy to promote the reunion.
https://www.instagram.com/p/BUx7sPOAMs2/
Mimi Faust also reveals that Joseline went as far to call Child Protective Services on her. The Shade Room reports Joseline wanted to prove Mimi was not a good mother and unable to provide a safe home to the daughter she shares with Stevie J.
Speaking of Stevie J, he actually wasn't doing much talking. The music producer reportedly had his personal lawyer on deck and sought counsel before answering any questions on camera. Yeah, I'm not really sure what's up with that.
Moriah, Shooter, and Sierra also got a little reunion screen time. Remember them? The three continued to hash out their love triangle mess. Moriah called Shooter broke and he "put her in check." Over the drama, Moriah eventually left the reunion early.
In addition to Jasmine, Rod Bullock and Keanna, Tammy Rivera and Waka Flocka also skipped the reunion. It was filmed on Waka's birthday so they chose to spend his special day in a more positive environment. If this reunion tea is accurate, who could blame them?
Part one of the season 6 Love & Hip Hop Atlanta reunion airs next Monday, July 10th on VH1.
Be the first to receive breaking news alerts and more stories like this by subscribing to our mailing list.