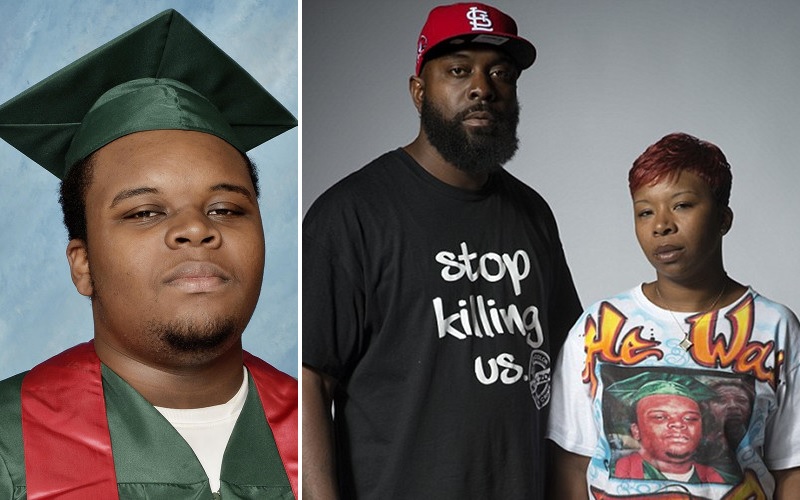 Michael Brown's story will soon be told on the big screen.
Warner Bros. has confirmed the black unarmed 18-year-old who was killed by a white police officer and sparked a nationwide movement will be the subject of an upcoming film.
Mike Brown's mother Lesley McSpadden's memoir, Tell the Truth & Shame the Devil: The Life, Legacy and Love of My Son Michael Brown, will be adapted for film. A Warner Bros. rep confirmed the project Wednesday (Jun. 21) after it was first reported last week.
Development is current in the earlier stages. However, The Tracking Board reports the film will be similar in style to the 2004 drama Crash. It will feature the intertwining stories of several characters, including Brown.
Michael Brown was shot and killed by Ferguson, Mo. Officer Darren Wilson in 2014. Brown allegedly had his hands up and told the officer not to shoot prior to Wilson opening fire. However, this account has been disputed.
Wilson was not indicted on any charges, but Brown's death sparked civil unrest and helped mobilize the Black Lives Matter movement.
Earlier this week, Brown's parents reached an undisclosed settlement with the city of Ferguson in a wrongful death lawsuit. The settlement amount will be distributed between the two parents and their attorneys and was sealed to protect the safety of those involved in the matter.
The settlement also dismisses any other claims against those named in the suit, including Darren Wilson.
Be the first to receive breaking news alerts and more stories like this by subscribing to our mailing list.