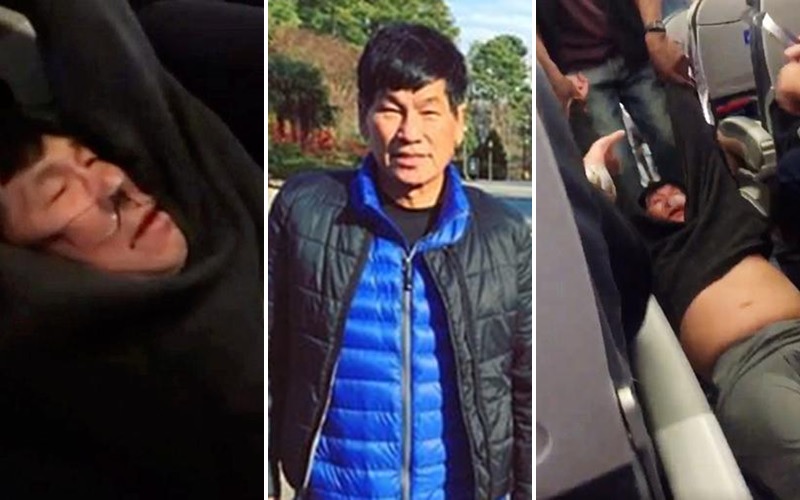 The man cops forcibly dragged of a United Airlines flight just got paid! However, we do not know how much. United and Dr. David Dao have reached an "amicable" settlement regarding the incident that sparked nationwide outrage.
The settlement was announced Thursday (Apr. 27), just over two weeks after the brutal incident that went viral on social media. Terms of the agreement also prohibits the settlement amount from being disclosed and Dao from publicly sharing his account of the incident.
On Sunday, April 9, Dao was manhandled by police and dragged off an overbooked United Airlines flight when he refused to give up his already purchased seat/ticket. The 69-year-old suffered a severe concussion, a broken nose, and lost teeth.
Several passengers captured the incident on video and the footage went viral. Dao could be seen with his face covered with blood.
@United overbook #flight3411 and decided to force random passengers off the plane. Here's how they did it: pic.twitter.com/QfefM8X2cW

— Jayse D. Anspach (@JayseDavid) April 10, 2017
Dao was forcibly removed because four airline crew members arrived at the gate close to boarding time needing seats. United increased compensation to those who volunteered to give up their seat, but was unsuccessful.
A protocol was then followed which selected passengers to forfeit their seat based on fare class and domestic travel itineraries.
United Airlines CEO Oscar Munoz admitted that he and the company mishandled the situation and their initial response to the outrage. "That first response was insensitive beyond belief. It did not represent how I felt," he said. "I messed up, plain and simple."
Hours before the settle agreement was announced, United Airlines unveiled changes that will be implemented in order to prevent such an incident to occur in the future.
The company will offer up to $10,000 to passengers who volunteer to give up their seats on overbooked flights, traveling crews must be booked 60 minutes before departure, and police will no longer be called to remove passengers on overbooked flights.
United employees will also undergo training to better handle such situations.
Other airlines such as Delta and Southwest have made changes in light of the Dao/United incident.
Though Dao's settlement will remain undisclosed, we can all assume he received a hefty paycheck.
Be the first to receive breaking news alerts and more stories like this by subscribing to our mailing list.