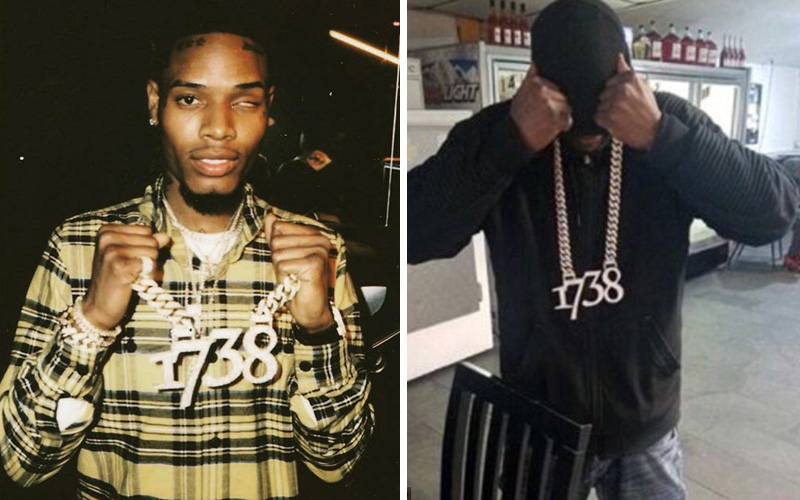 An arrest has been made in the violent shoot-out that took place early in the morning on Sunday (Mar. 26) outside of a Paterson, NJ deli that involved rapper Fetty Wap and his crew.
Raheem Thomas, AKA Fuzz, has been charged after the violent altercation left three people injured with gunshot wounds. Here are some things you need to know about the robbery and shooting incident:
It all started with an altercation inside the deli before spilling out onto the streets.
The whole scene apparently started Sunday morning around 5 a.m. when Fetty Wap and his crew ran into Fuzz. It is not known what specifically set off the violence in the deli, but Fetty was robbed on Sunday, and there is a known rivalry between Fetty Wap and Fuzz. Regardless, a fight broke out in the deli just before the shooting took place outside. Footage has recently been leaked (above) of the fight in which you can see Fetty and his crew fighting off Fuzz who is seen holding a pistol.
Immediately following the fight, there was a shootout in the streets.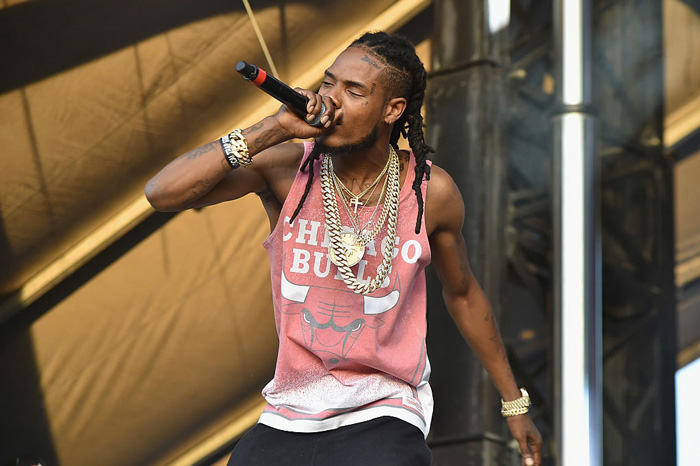 Police were called to the deli around 5 a.m. after getting reports of shots fired. When they arrived on the scene, they discovered a 34-year-old man suffering from a gunshot wound to the lower leg along with another victim who had a gunshot wound to the torso. Both men were transported to St. Joseph's Regional Medical Center.
A short time later, police received word of a third shooting victim who was being treated at Hackensack University Medical Center after admitting himself for care. There were no fatalities in the shooting, however.
Raheem "Fuzz" Thomas was arrested and charged after posting a picture of Fetty Wap's stolen 1738 chain.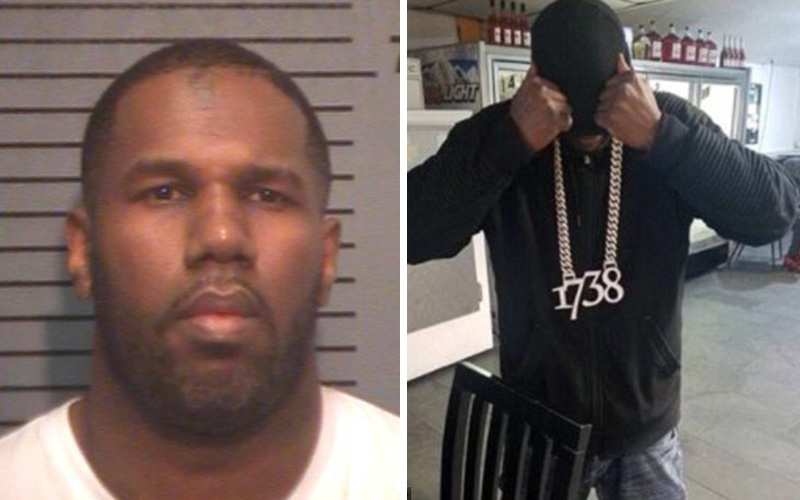 Authorities said they arrested Raheem Thomas near his Paterson home and charged him with assault and weapons offenses. The arrest came shortly after a picture was posted online of Fuzz wearing Fetty Wap's stolen "1738" chain.
The chain, along with some cash, had been stolen from Fetty Sunday, but Fuzz is claiming that he didn't steal it, writing in the selfie, "Just to set the record straight, I personally didn't take fettywap chain." He is currently not facing robbery charges.
"Just to set the record straight. I personally didn't take @fettywap1738 chain. I'm not responsible for no one else action but my own. I don't have a personal problem Fetty Wap. He just a good kid in the way. How he got his chain taken I don't know and I don't care. That's none of my business. Did I take a picture with it? Yes. The whole down the hill got a picture with it on. Now enjoy the rest of y'all night. ?? I will love to take the credit for it but unfortunately, my Instagram is no liar."
Fuzz and Fetty Wap have a well-known rivalry.
This isn't the first altercation between Fetty Wap and Fuzz. Fuzz, who is the CEO of Muscle Team Entertainment, released a song titled "Got Em Remix" which mocks Fetty Wap. And last December, he went on a tirade in front of TMZ cameras where he dropped a string of threats against Fetty Wap.
He blasted Fetty's "gay ass" for "blackballing" him and his team of artists from the music biz. Apparently, Fuzz believes he's helped boost Fetty's career without getting anything in return which is where the animosity stems from. He's even gone so far as to warn Fetty to "stay out of Paterson" despite the fact it is Fetty's hometown.
Fetty Wap frequents the deli where it all went down.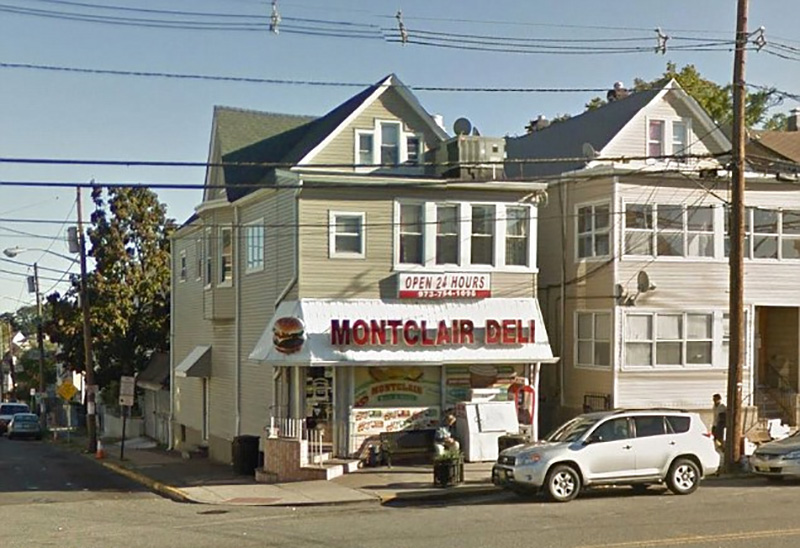 This isn't the first time Fetty Wap and his crew have been to this deli. The Paterson, NJ native is actually described as a regular at the 24-hour deli, and had apparently gone every Saturday for years. This is the first time there has been an issue like this, however.
Fetty, who was uninjured in the robbery and shootout, took to Twitter hours after the altercation took place.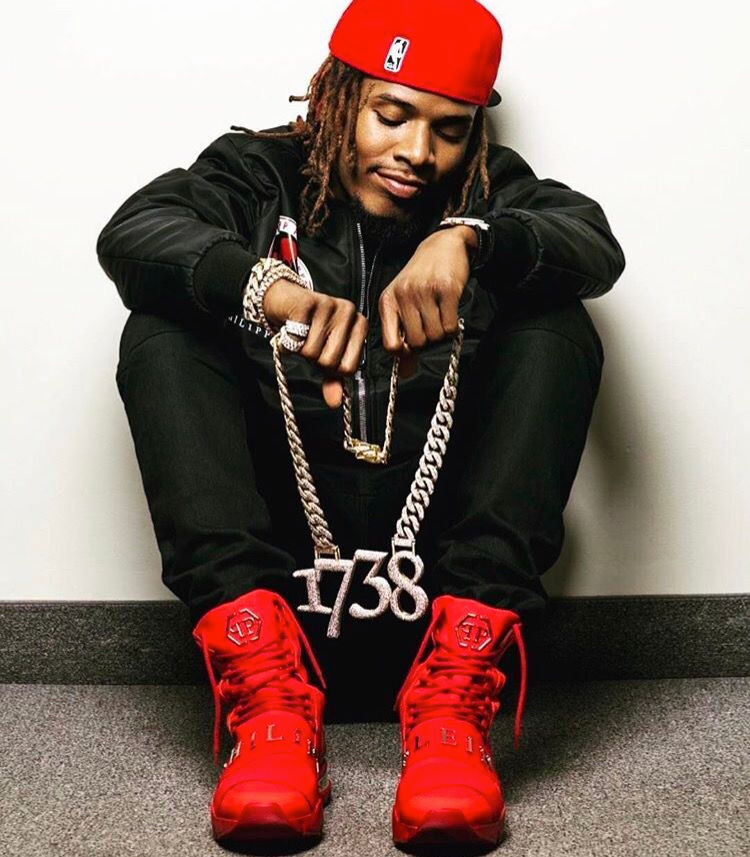 Later Sunday afternoon, Fetty Wap, who escaped both the fight and the shooting uninjured, took to Twitter, but did not discuss the incident directly. Instead, he sent out three separate Tweets with positive quotes, one of which is from Harry Potter.
Happiness can be found in the darkest of times, if one only remembers to turn on the light?

— FettyWap1738 (@fettywap) March 26, 2017
Nothing is certain, everything is possible?

— FettyWap1738 (@fettywap) March 26, 2017
Overthinking leads to negative thoughts??

— FettyWap1738 (@fettywap) March 27, 2017
Be the first to receive breaking news alerts and more stories like this by subscribing to our mailing list.