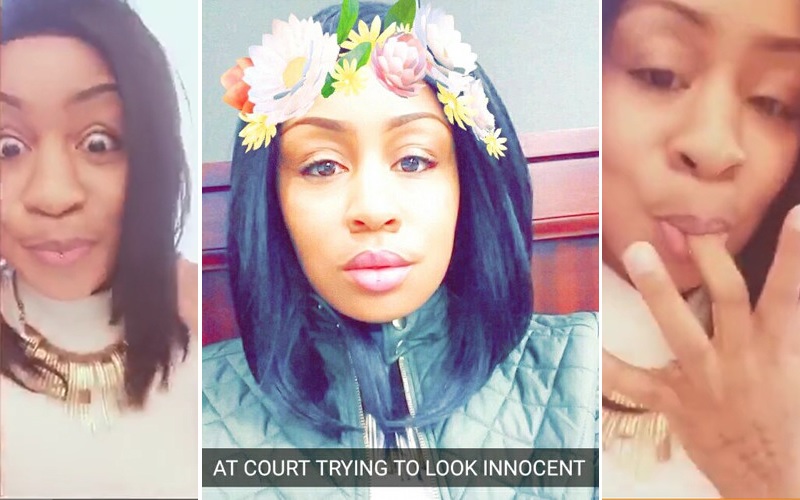 It's one thing to go viral. But one Jacksonville, Florida woman took it to the next level and went viral by giving oral… while in a courthouse.
26-year-old Brittney Jones has gone viral after she posted a graphic video of herself performing oral sex on a man while in the Duval County Courthouse Tuesday (Jan. 31). The 34-second clip showed Jones in the act, she then panned the camera to show the empty hallway, and it ended with Jones giving the camera a job well-done look.
RELATED: Who Is Brittney Jones & Why Is She On WorldStarHipHop Sucking D*ck?
Jones – who was appearing in court on drug charges – posted the video on Twitter. She wrote:
"Just found a way to get out of trouble."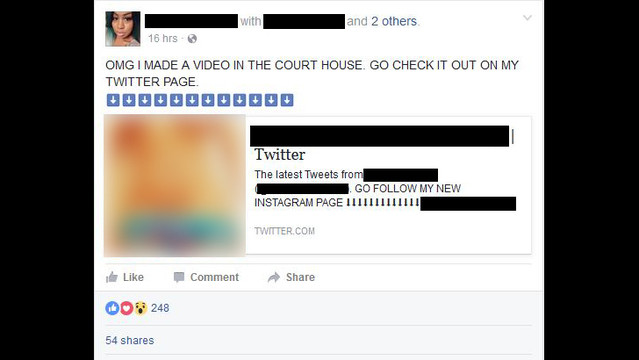 She also bragged about the video on other social media platforms. However, she has since deleted the original video. (Though it still lives on the internet if you search)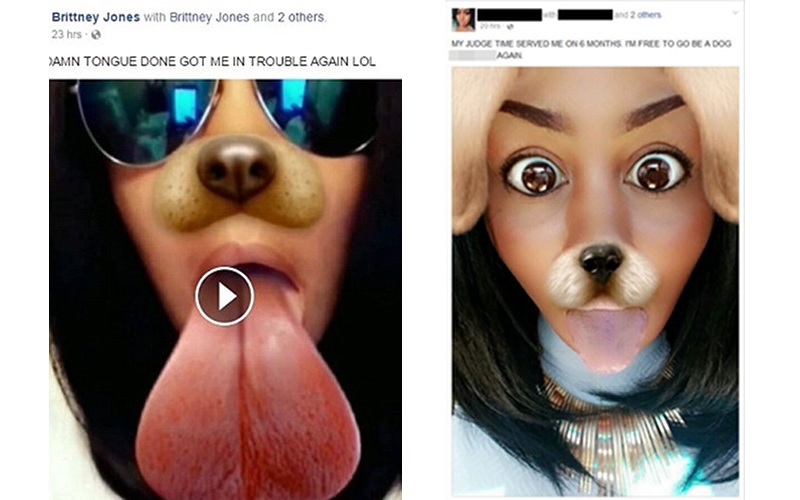 The sex act was captured on the courthouse's security cameras and occurred during business hours. Officials say the man in the video is not a courthouse administration employee, but possibly works as courthouse security. Police are investigating the matter, but no charges have been filed.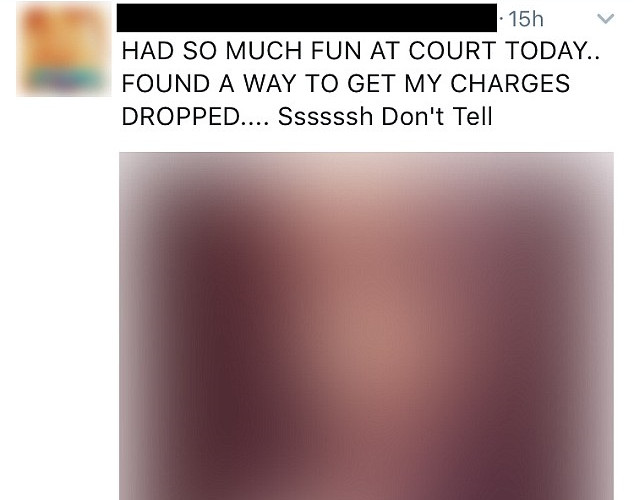 The 26-year-old has frequently posted sexually explicit material online. In fact, if her name sounds familiar, it's because you've heard about her before! She went viral in January 2015 for posting a video on Facebook of herself performing fellatio on a man, which was eventually re-posted to WorldStarHipHop for all to see.
Her father says he is not ashamed of his daughter, only disappointed. He told News4Jax that the family has tried to get her to stop posting such material over the past few years.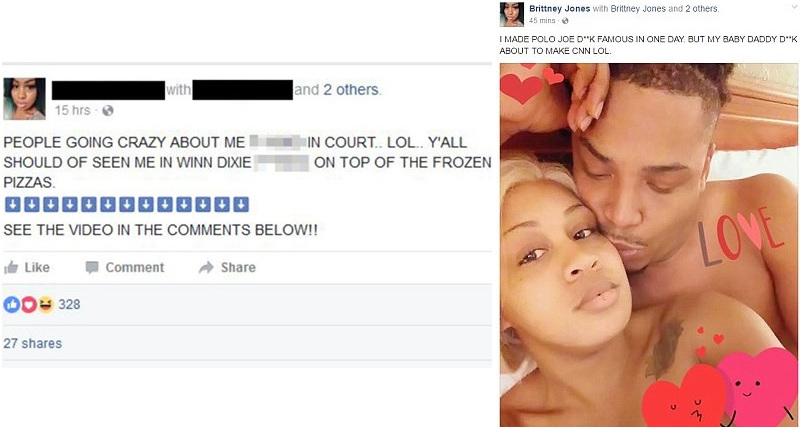 Her grandmother worries for Jones' son.
"I would hate for him to turn on TV and see his mom. That's very, very upsetting to me."
Jones was appearing for a Jan. 10 arrest and charge of possession of drug paraphernalia. She pleaded no contest and served two days in jail. She was then fined and released.
According to Jacksonville.com, Jones has had several run-ins with the law (and courthouses):
A check of the woman's jail record shows six arrests since 2008. Those include a 2009 charge of aggravated battery, followed by battery on an inmate two months later when she was in jail. She also has a domestic battery charge in July 2015, as well as written threats to kill or do bodily harm, and was released Jan. 22, 2016, after spending six months in jail, records show. Her Jan. 19 arrest also included charges of violation of probation and smuggling contraband into jail.
Jones is proud of her actions and newfound viral fame. She even offered to do paid interviews on Thursday (Feb. 2) via a Facebook post.
"To all the news channels following me on Facebook. I know for a fact your reading this, so I will let all of your know; I will only do a interview with the highest bidder. Shoot me a price."
Um, all I can really say is that I guess it's fitting her initial are BJ!
Be the first to receive breaking news alerts and more stories like this by subscribing to our mailing list.