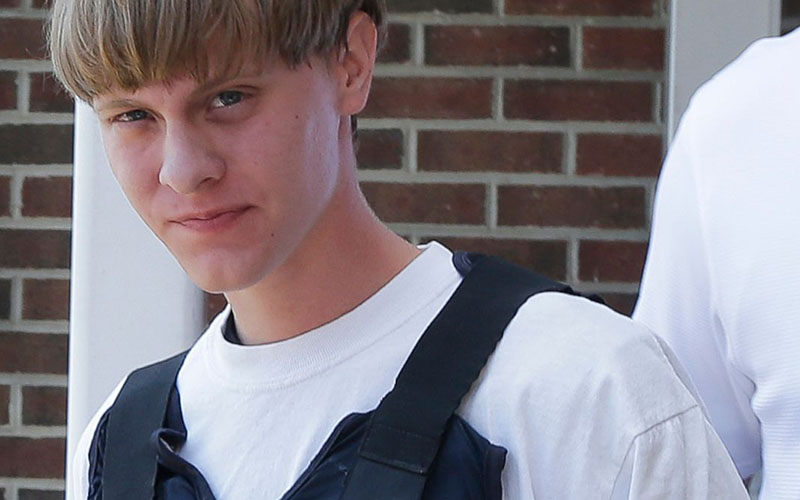 A year and a half after the self-radicalized young white supremacist killed nine black parishioners at a Charleston church, Dylann Roof has been found guilty for his crimes.
The 12-member jury convicted Roof of nine counts of hate crimes resulting in death, three counts of hate crimes involving an attempt to kill, nine counts of obstructing the exercise of religion resulting in death, three counts of that charge with an attempt to kill, and nine counts of using a firearm to commit murder during a crime of violence — a total of 33 counts.
Alan Binder, writer for the New York Times, was in the court through the delivery of the verdict and was live tweeting the results.
While obviously a slight vindication for those affected by this heinous act, there is no surprise in the conviction. Roof had already confessed, rather flippantly, in fact, to his actions. The real heart of this trial will begin next month when the same jurors will gather to decide whether he will be sentenced to death or life in prison without parole.
Originally it was believed there would be no trial, as Roof and his lawyers offered to plead guilty in exchange for taking the death penalty off the table — an agreement that was supported by most. However, the Justice Department chose to seek the death penalty, which is where next month's phase of the trial comes into play.
There is a chance that Roof will attempt to act as his own lawyer in the next stage of the trial, as he was recently determined to be sufficiently competent to stand trial. A judge approved of his request to do so, but did it with a warning that he believed it to be a bad idea.
"I do find (that the) defendant has the personal capacity to self-representation," US District Court Judge Richard Gergel said. "I continue to believe that is strategically unwise, but it is a decision you have the right to make."
Should Roof decide to try his own case, it would give him the opportunity to cross examine any witness the state calls, including the three survivors of the massacre and the families of those slain.
So while today was a small victory in the case against Dylann Roof, the real trial has yet to begin.
Be the first to receive breaking news alerts and more stories like this by subscribing to our mailing list.