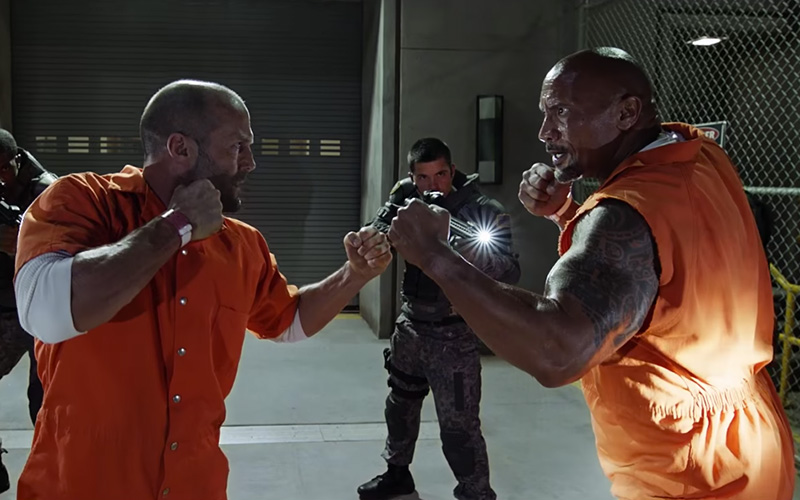 The first full trailer for Fast and Furious 8 came out Sunday night (Dec. 11) and it makes it clear that the franchise is as explosive as it ever was. The trailer features big blasts, massive car wrecks, roving tanks and a huge oncoming wrecking ball that would put Miley Cyrus to shame.
The three-minute-long clip is also packed with lots of interpersonal drama in addition to the action scenes. The steadfast Dominic (played by Vin Diesel) betrays his family of globetrotting street racers. He even leaves his wife Letty (played by Michelle Rodriguez) out in the cold for another woman, like a true cad. How could he?
The trailer doesn't really give any answers, so everyone will just have to see the movie to find out. The drama in the movie seems to reflect the drama that was going on behind the scenes. One of the actors, Dwayne Johnson (also known as The Rock), previously stated that he channeled his frustration with his "candy ass" male co-workers into his rage-filled performance in this movie. How much of his grimacing and growling in the trailer is real and how much of it is acting? Either way, seeing The Rock angry is always a majestic, intimidating sight to behold.
Fast 8 features a wide array of actors in addition to Diesel, Johnson and Rodriguez, including Ludacris, Tyrese Gibson, Scott Eastwood and Charlize Theron as the mysterious cyber-terrorist and apparent homewrecker, Cipher.
The official movie poster was also revealed Sunday: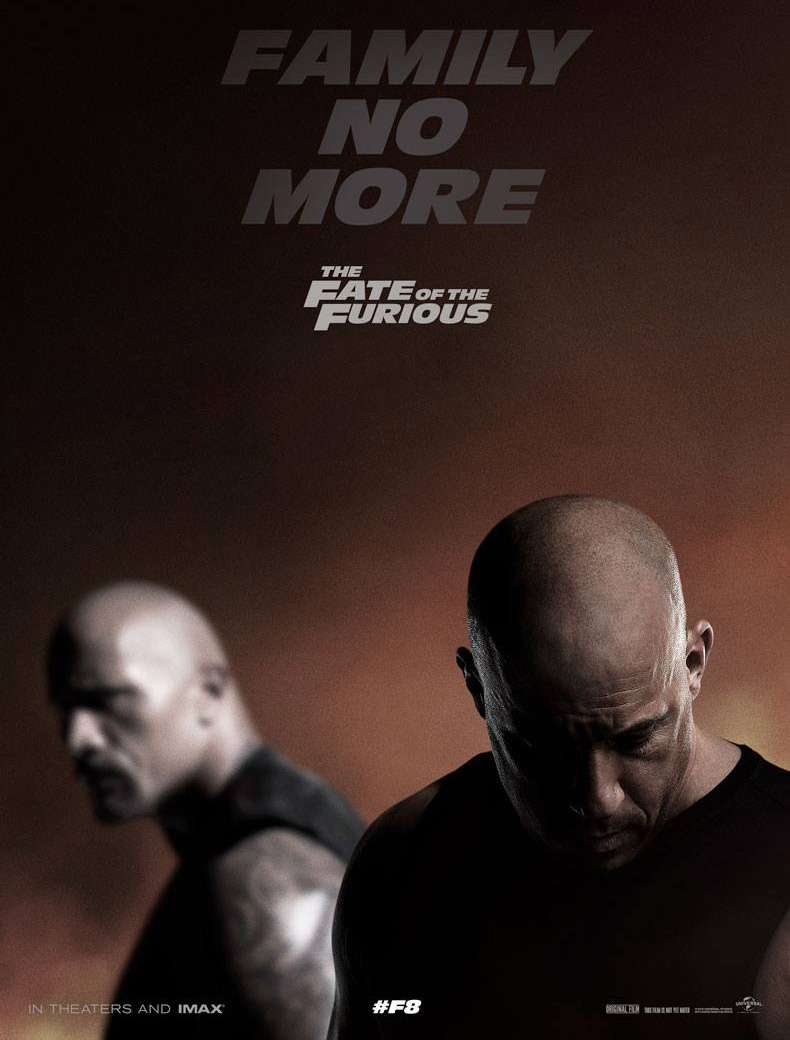 Fast 8 (aka The Fate of the Furious) will come crashing into theaters on April 14, 2017. Brace yourself for impact.
Watch the full trailer below:
Be the first to receive breaking news alerts and more stories like this by subscribing to our mailing list.