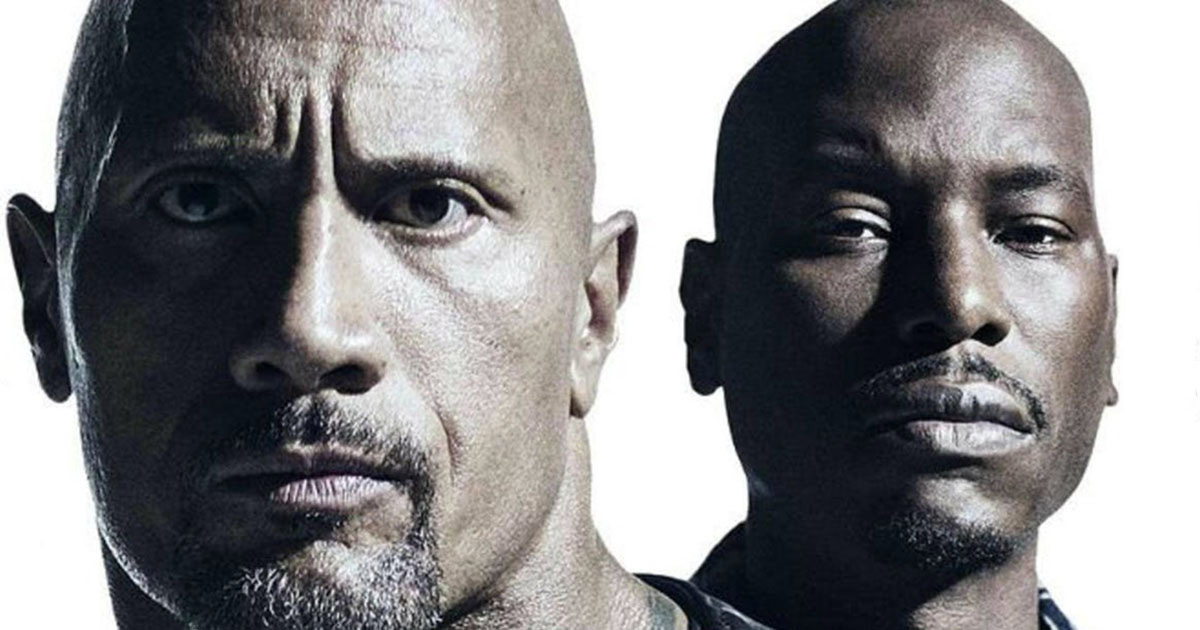 Y'all remember back in 2017 when Tyrese lost his whole damn mind on Instagram and had dramatic outbursts and cursed out The Rock for pursuing a spinoff?
Tyrese, didn't, even though you'd think someone who claimed his erratic behavior was the by-product of stress and prescription drugs, would rather not shed a light on unflattering remarks he made about a beloved Hollywood star such as Dwayne Johnson, which have in turn made him pretty much persona non-grata.
So if you bought Tyrese's "I wasn't in my right state of mind" act, jokes on you because Tyrese remembers damn well what he said about The Rock and his Hobbs and Shaw spinoff from The Fast and the Furious film franchise and he used the movie's first weekend box office receipts to gloat that he was "right" to go hard against it in the first place.
Because Tyrese probably has an agent who hopes to collect his percentage at some point in this lifetime, Tyrese's original post was deleted from his Instagram account, but The Shade Room saves everything.
In the post, Tyrese shares a screenshot of a write-up from a Malaysian news site called Lowyat with a headline that reads: "Hobbs & Shaw Has Lowest Fast & Furious Box Office Opening Since Tokyo Drift."
The caption that went along with the screenshot opened like this:
I have to show my respects for one thing…He tried……Folks called me a hater…And attacked me for speaking out…..Breaking up the family clearly doesn't have the value that one would assume it does….
Now, here's the thing. Is it true that Hobbs & Shaw didn't open as big as any of F&F movies? Yes. But who the hell said it was expected to?
According to Deadline, the film hit the studio's expectations. Also, the movie has yet to open in China, as it's slated for release there on August 23rd.
China is one of the F&F's biggest markets, so this Hobbs & Shaw spinoff is just getting started with its box office run.
But again, if your goal is to drop a shit in the middle of The Rock's red carpet, then you can frame the $180 million global opening weekend receipts for Hobbs & Shaw as a "disappointment."
Speaking of disappointing, the shady post-and-delete move Tyrese pulled wasn't the end of his shenanigans. After he pulled down his DIRECT hit on The Rock, he opted to replace that post with shady posts that ALLUDE to The Rock.
Take this one, where he posts a picture of himself wearing sunglasses as he gloats, "I told you."
Just gonna sit here……. Leave my glasses on… Stay quiet and act like nothing ever happened…. Why..? Cause nothing did happen…. lol #Fast9 #FastFamily coming #2020 @JustinLin is back in the driver seat…… #MagicMagicMagic hate to say it… But I told you….
This was followed by other posts where Tyrese congratulated himself for being "brave" enough to be outspoken in Hollywood:
https://www.instagram.com/p/B0zMldKhOSe/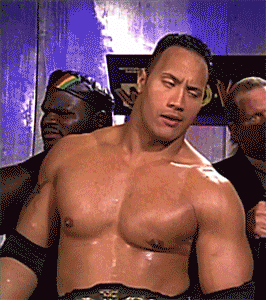 While I enjoy people playing petty games, this ain't even a real L.
It's a spinoff of a major franchise, so people weren't expecting it to outperform the main series.
That pretty much only happens in Marvel Studios movies, and guess what? No one besides Marvel is producing those kinds of box office receipts.
I really hope Tyrese's spot in FF9 is truly secured because if for some reason his looney tune-ass is booted from that movie, he's really gonna look like Boo Boo the Fool.
Be the first to receive breaking news alerts and more stories like this by subscribing to our mailing list.