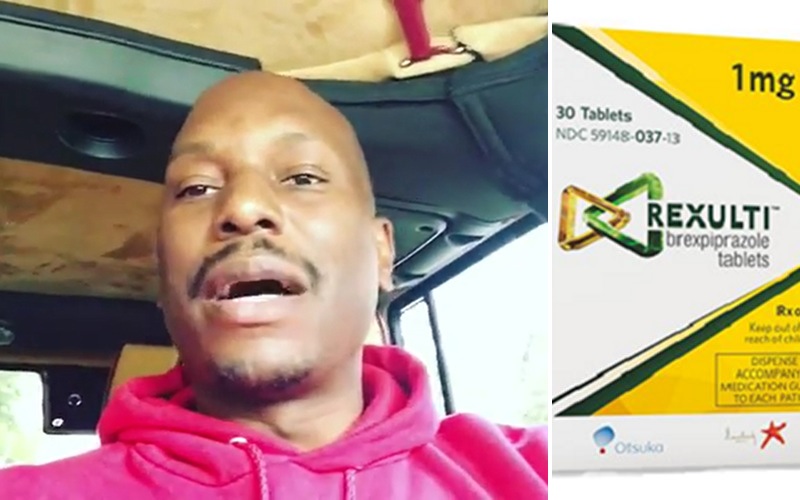 Over the past several weeks, we've seen Tyrese unravel and practically suffer an emotional breakdown in front of the world. The actor now says his "meltdown" was caused by a bad reaction to a medication he was taking to treat stress.
Tyrese is currently in the middle of a messy custody battle with his ex-wife, Norma Gibson, over their 10-year-old-daughter, Shayla. The court battle and being unable to see his daughter for two months caused Tyese to breakdown in a Facebook video. "Please don't take my baby!" he begged as he periodically broke into tears.
After the disturbing video went viral, many became concerned about the actor's mental health. In a (now-deleted) Instagram video, accompanied by a lengthy post on Saturday (Nov. 11), Tyrese blamed his recent erratic behavior on the depression medication Rexulti. He wrote in part:
"[B]ecause of this high stress and very traumatic experience I was advised then ultimately connected with multiple therapist and psychiatrist I had a few private meetings and this particular drug that was suggested although maybe helpful to others had an adverse effect on me and this is the reason I had a complete meltdown online."
Tyrese assured fans that he is not mentally ill and that he does not do drugs of any kind. He says he was on Rexulti for two months, but has stopped the medication after experiencing how it affected his "mind state."
"I'm in the clear now, this is being flushed out of my system and I'm ready to get back to 100% – please don't chalk this up as 'oversharing' a lot of people were effected by what these meds did to me over these last 2 months and this is my public apology a few I will make personally. I'm so very sorry guys – please guys just know again this is not the Singer, actor this is Shayla's father."
In addition to the viral "meltdown" video, Tyrese has also been feuding with Dwayne "The Rock" Johnson, even going as far as threatening the quit the Fast & Furious franchise if Johnson appears in the next film.
Tyrese and Norma still have to settle the custody case, however, Tyrese is no longer being investigated for child abuse.
We hope Tyrese gets better, but also hope he gets the treatment he needs.
Be the first to receive breaking news alerts and more stories like this by subscribing to our mailing list.