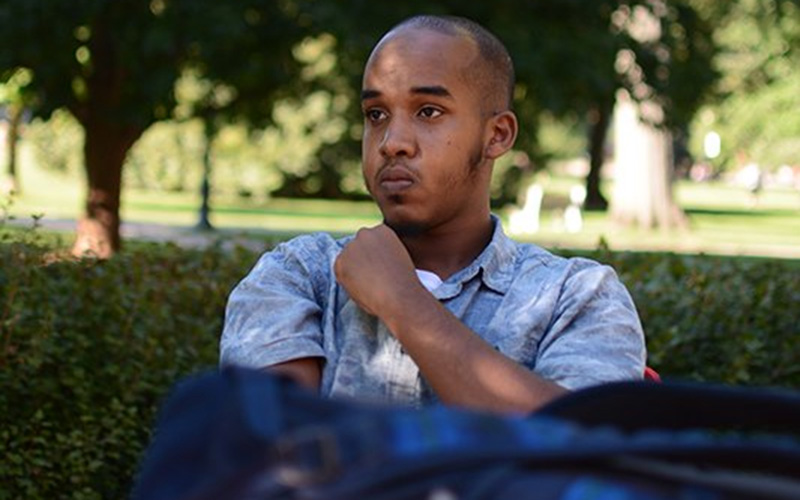 The man who carried out the Monday morning (Nov. 28) attack on the campus of Ohio State University has been named as Abdul Razak Ali Artan.
Abdul Razak Ali Artan reportedly hit a crowd with his car before getting out and stabbing people with a butcher knife. School officials have not linked the attack to terrorism, but said that it "was done on purpose."
Though initial reports indicated the attack was a "shooting," officials later confirmed that the only shots fired came from the officer who arrived on the scene within one minute and shot and killed Artan.
Here are some things you need to know about Abdul Razak Ali Artan:
1. Abdul Razak Ali Artan was a first-year student at Ohio State University.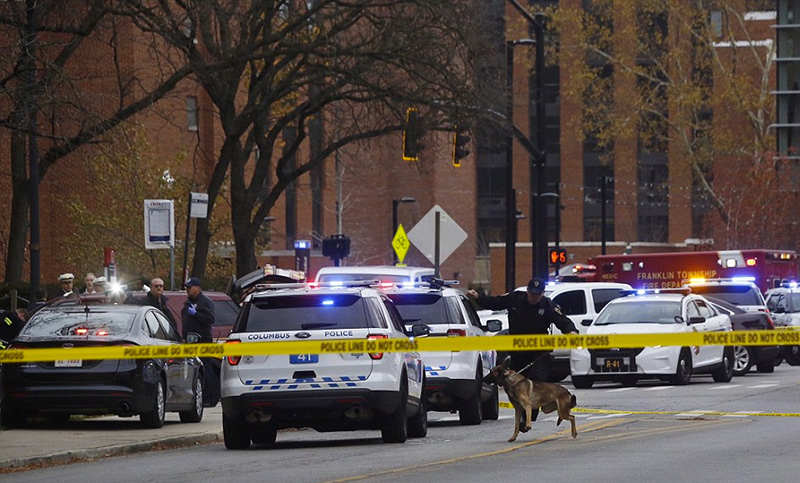 According to law enforcement sources, Artan was a student at Ohio State University and was in his first year at the school. He was driving a car with a Massachusetts license plate at the time of the attack, which is being investigated.
Artan was shot to death by a fast-responding police officer not too long after he drove up onto a curb into pedestrians, got out of his car, and began stabbing people with a butcher knife.
Authorities said they were able to get photos of Artan's vehicle driving onto campus and confirmed that he was the only person in the car, though they are still trying to determine if another party (or parties) were involved with the planning of the attack.
2. Artan was a refugee from Somalia and a legal resident of the United States.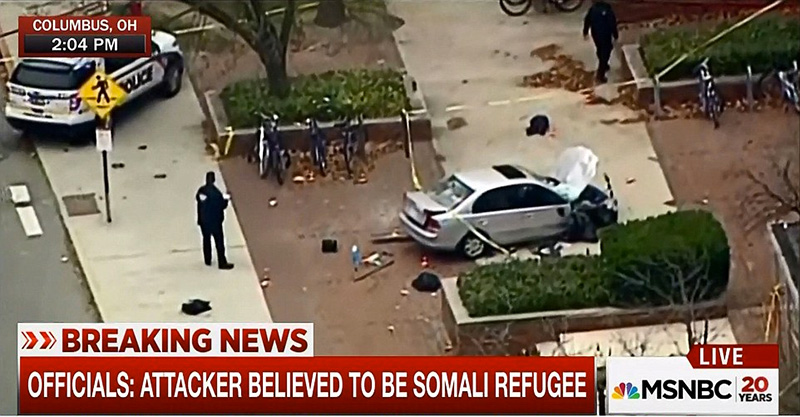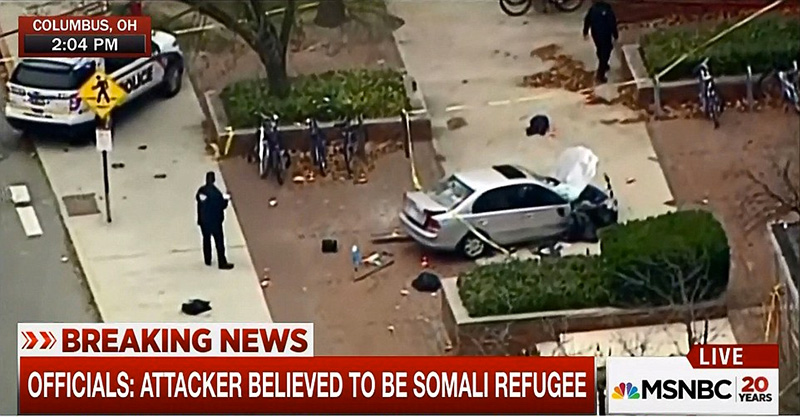 According to investigators, Artan was born in Somalia and, but left his homeland with his family as refugees in 2007 before living in Pakistan for several years. He left Pakistan in 2014 and came to the United States as a permanent legal resident, officials said.
Records show Artan lived on the West Side of Columbus, OH. Police and the Franklin County Sheriff's Office squad were said to be searching an apartment in that area, the Columbus Dispatch reported.
His exact age is unknown, as some reports state that he was 18 and others say he was 20.
Somali Community Association of Ohio President Hassan Omar told NBC News that he was upset by the attack.
"Every Somali person has been calling me, and everybody is crying," he said. "This is a shock. As a Somali community here, we are in a state of shock. In Columbus, we live in a very peaceful community. This is gonna affect the life of everybody. We are American and we don't want somebody to create this problem."
3. Artan was "completely silent" and had "a crazy look in his eyes" during the attack.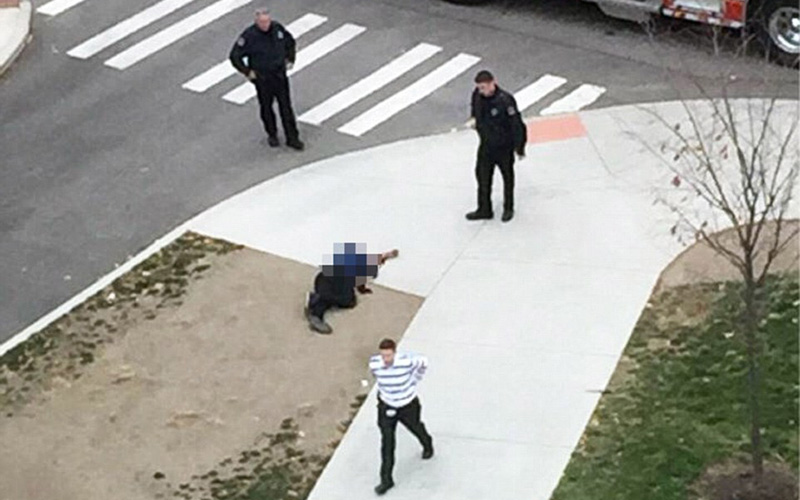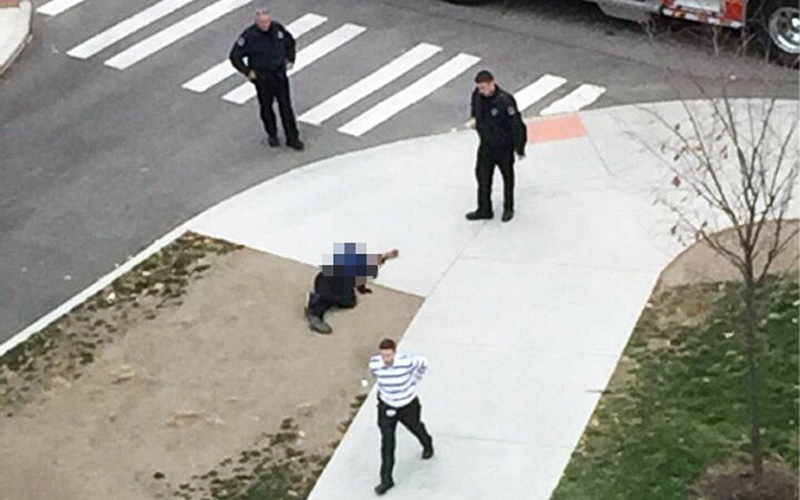 At 9:52 a.m., Artan purposely drove over a curb and hit pedestrians near Watts Hall, the university's materials Science and engineering building.
"He got out of the vehicle and started using a butcher knife to start cutting pedestrians," Ohio State Police Chief Craig Stone said. "Our officer was on scene in less than a minute, and he ended the situation in less than a minute."
One witness, sophomore student Jacob Bower, told CNN that Artan "had a crazy look in his eyes" and didn't yell or say anything as he carried out his attack.
"He was completely silent, which was very creepy. Not even when he was shot (by police)," Bower said. "The cop that subdued the guy with the knife saved so many lives today."
Another witness, Jerry Kovacich, a third-year engineering student, described what he saw to the Ohio State Lantern:
"I didn't see anything with the shooter, what happened was it was outside of MacQuigg Lab. The guy ended up just coming and hopping the curb with his car and trying to mow down a couple people.

"He lost control, and I think he ended up hitting three people, and then people were around the car. Somebody asked him if he was OK and the guy just hopped out of the car with a butcher knife and starting chasing people around."
An updated report from CNN stated that "eleven people were hospitalized as a result of the attack" and authorities were still investigating Artan's motive.
Ten people were immediately rushed to hospitals right after the attack, and an eleventh victim who hid after the attack was also admitted.
Ohio State University's Wexner Medical Center treated five patients: two who were stabbed, two who were hit by the car, and the victim who was found hiding. OhioHealth Grant Medical Center admitted two victims with lacerations, and two victims who were struck by the car were taken to Ohio Riverside Methodist Hospital.
4. Artan said in an August 2016 interview, "I'm a muslim, it's not what the media portrays me to be."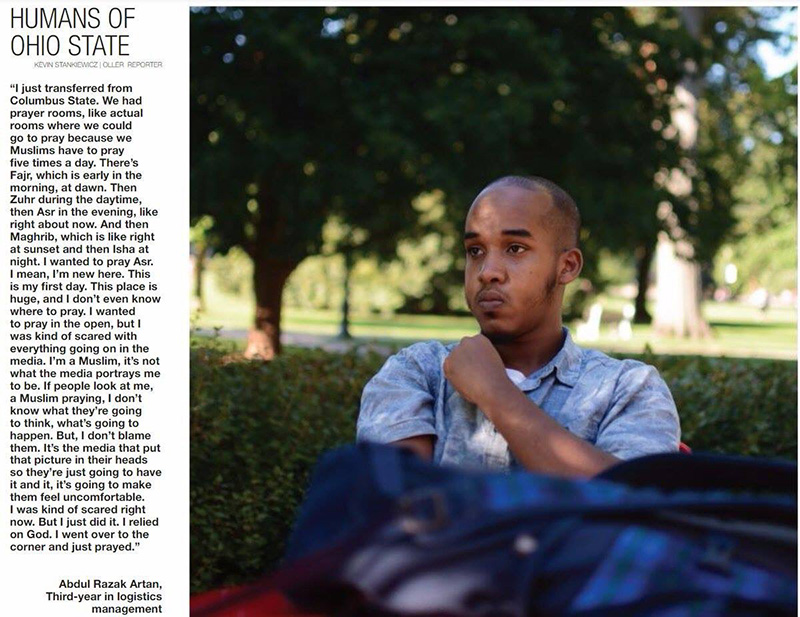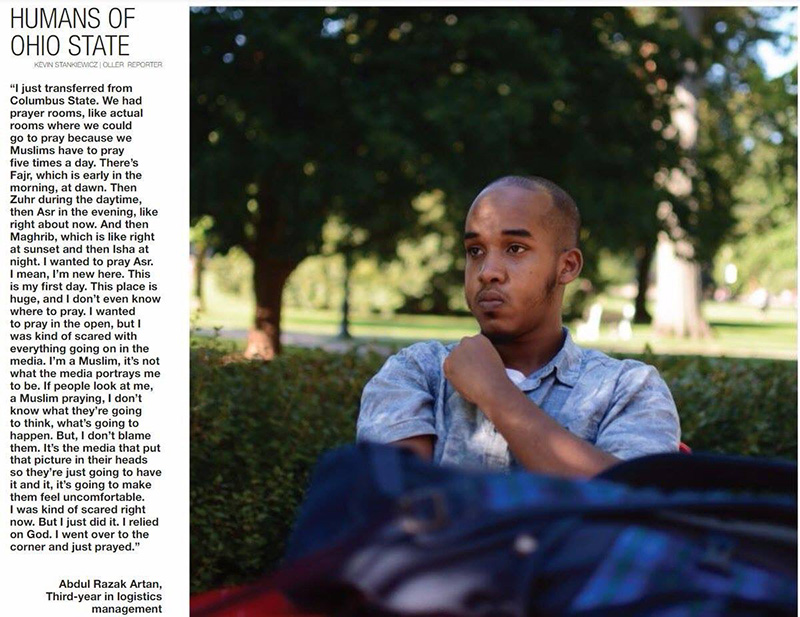 Artan was interviewed for the "Humans of Ohio State" feature in the August 25th edition of the Ohio State Lantern. He complained about the lack of prayer facilities at OSU and stressed in the piece that he needs to pray at least five times a day.
"This place is huge, and I don't even know where to pray," he said. "I wanted to pray in the open, but I was kind of scared with everything going on in the media. I'm a muslim, it's not what the media portrays me to be."
He continued, "If people look at me, a Muslim praying, I don't know what they're going to think, what's going to happen. But, I don't blame them. It's the media that put that picture in their heads… it's going to make them feel uncomfortable. I was kind of scared right now [about praying]. But I just did it. I relied on God. I went over to the corner and just prayed."
Investigators have said that they are looking at a post on Facebook to figure out if it is connected to Abdul Ali.
The post in question reads: "I am sick and tired of seeing my fellow Muslim brothers and sisters being killed and tortured EVERYWHERE. … I can't take it anymore. America! Stop interfering with other countries … [if] you want us Muslims to stop carrying lone wolf attacks."
5. Officer Alan Horujko has been confirmed as the policeman who shot and killed Abdul Razak Ali Artan.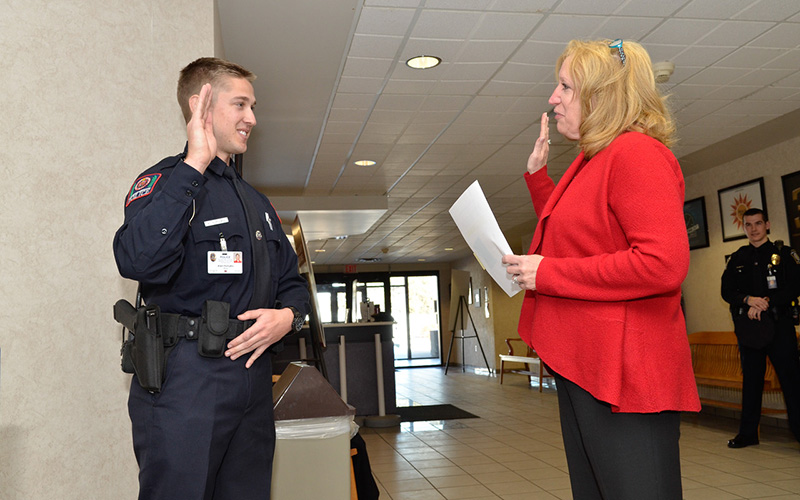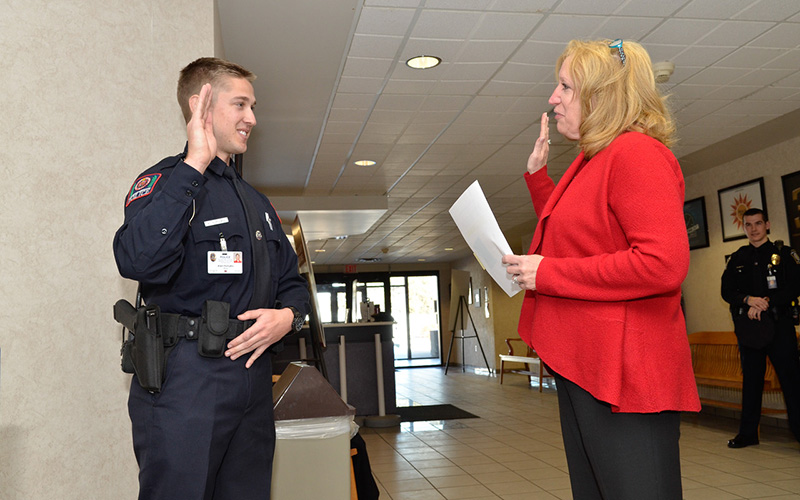 Ohio State University Police identified the officer who took down Artan as 28-year-old Alan Harujko, who is being lauded as a hero.
Ohio Governor John Kasich said at a press conference that Horujko's actions were an "unbelievable, outstanding, amazing, heroic performance." He said in a separate statement that he was "grateful for the professional, coordinated response from first responders whose efforts "
The @OSUPolice confirm Officer Alan Horujko shot and killed the suspect, Abdul Razak Ali Artan, Monday morning. pic.twitter.com/6BuZ9GN1zY

— OSU Police (@OSUPOLICE) November 28, 2016
Columbus Mayor Andrew Ginther applauded Horujko for "racing and running right into the heart of the danger." He added, "We had a dynamic, well-trained professional today save the lives of many of our residents and students."
The reason Officer Harujko was able to respond so quickly (within one minute of the attack) was because he was already in the area because of a gas leak.
Harujko is a Cincinnati native who graduated from OSU in 2012 with a bachelor's degree in security and intelligence. While attending OSU, he was a Student Safety Service officer between 2010 and 2012. He joined the OSU Police Department nearly two years ago in January 2015.
Be the first to receive breaking news alerts and more stories like this by subscribing to our mailing list.