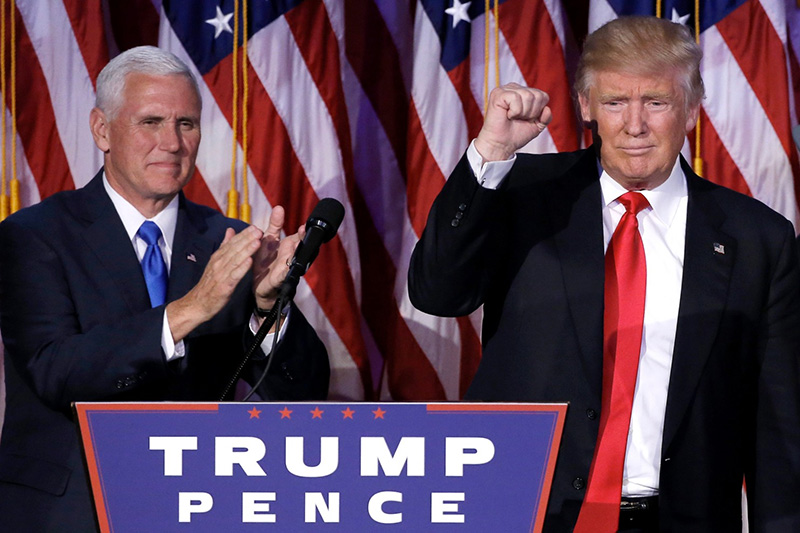 "When does the new president get sworn into office?"
With the election now over, many are now wondering when the next President of the United States of America, which just so happens to be Donald Trump, will be officially sworn into office to take over the reins of our country.
Before President-elect Donald Trump can begin his task of "Making America Great Again," he and his VP, Mike Pence, have to be officially sworn into office on Inauguration Day, which will be on Friday, January 20th 2017.
President Obama will serve as the president of the United States until noon EST on January 20th 2017. The swearing in ceremony, organized by the Joint Congressional Committee on Inaugural Ceremonies, will be held at the United States Capitol building.
Per tradition, the vice president, Mike Pence, will be sworn in first, followed by the new president, Donald Trump.
After the ceremony, in which they'll take the Oaths of Office Trump and Pence, the new president and VP, will attend a luncheon held by Congress, where they will be the guests of honor (obviously). The luncheon will be followed by a parade down Pennsylvania Avenue.
The public is invited to attend the ceremony, as well as members of Congress, Supreme Court justices, high-ranking military officers, former presidents, living Medal of Honor recipients and other dignitaries, including community activists and leaders.
While scoring tickets to the actual inauguration ceremony is no easy task (especially at this point), people who travel to Washington, D.C. can still partake in the festivities by viewing from along the National Mall.
Of course, not everyone can make the journey to D.C. to see the inauguration festivities in person, so a number of major TV networks will be broadcasting live on that day. You can check your local listings for more details closer to that day.
Be the first to receive breaking news alerts and more stories like this by subscribing to our mailing list.