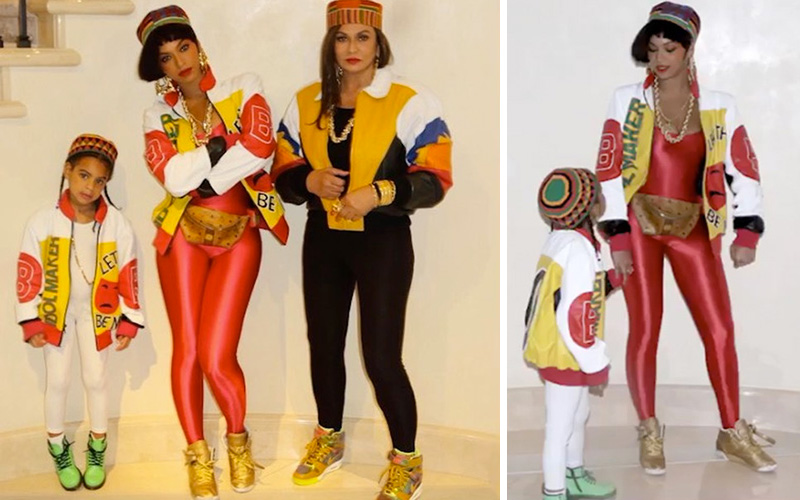 Beyoncé, Blue Ivy and Miss Tina Lawson did not come to play with you hoes, they came to slay with their group Halloween costume this year.
The adorable three-generation trio (Mother, Daughter and Granddaughter) apparently decided they wanted to take a shot at winning Halloween 2016 by dressing up as the legendary hip hop trio — comprised of Cheryl "Salt" James, Sandra "Pepa" Denton, Deirdra "DJ Spinderella" Roper — in their classic "Push It" video.
It's not really clear who's who (we think Blue is Salt, Bey is Pepa and Miss Tina is DJ Spinderalla), but none of that matters, because regardless, the ladies definitely nailed it!
Beyoncé shared a video compilation showing off the costume (look out for Jay-Z's dressed up as Dwayne Wayne from "A Different World!") on Instagram Friday (Oct. 30) before the fam stepped out to celebrate cousin Angie Beyince's 40th birthday at an 80's/90's-themed party for Halloween weekend.
And Miss Tina Lawson continues to be our favorite person on Instagram by sharing actual video footage from the party, like this clip of Beyoncé and Jay Z dancing to "The Humpty Dance."
Check out the pics of Beyoncé, Blue, Miss Tina and Jay Z's 80's/90's-themed Halloween costumes below: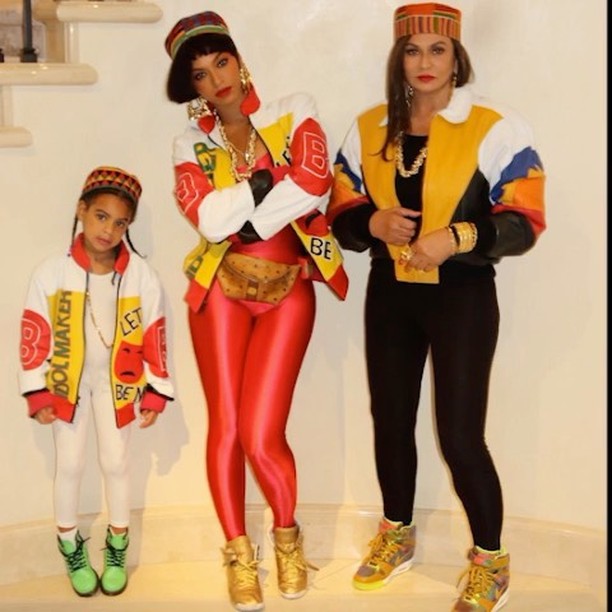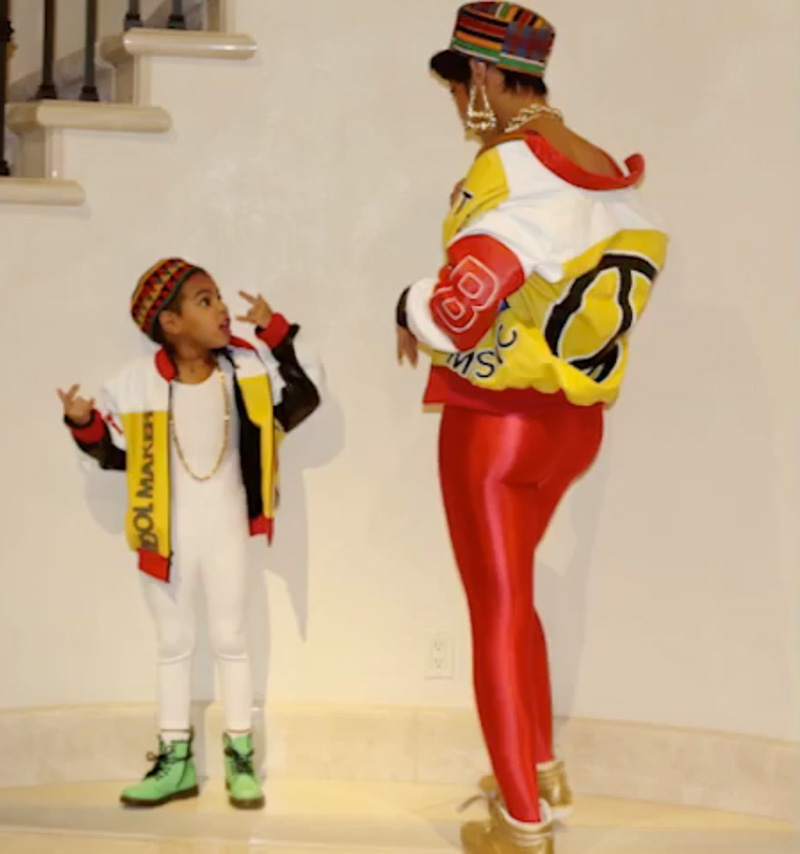 Be the first to receive breaking news alerts and more stories like this by subscribing to our mailing list.