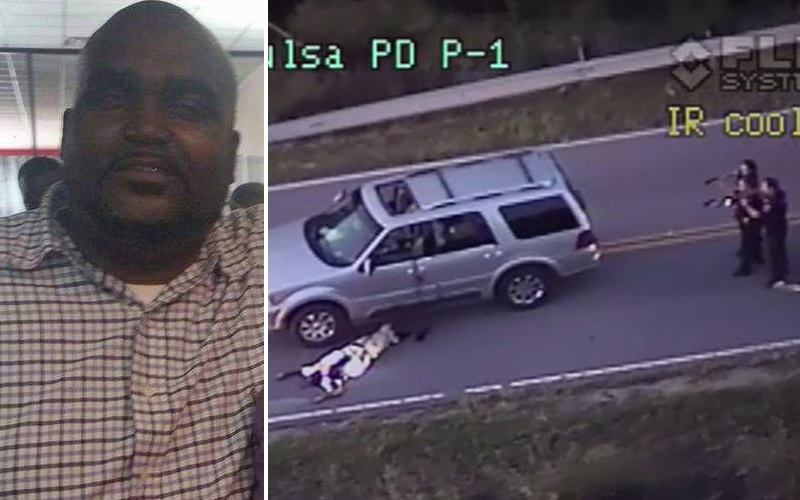 With extremely heavy hearts, we have to report on yet another unarmed black man killed by a police officer. On Friday, September 16th, 40-year-old Terence Crutcher was shot and killed by a white Tulsa, Oklahoma female police officer named Betty Shelby, even though he had his hands in the air and was unarmed. Here's what we know so are about the case.
1. Officer Betty Shelby says Terence Crutcher did not follow orders, but there's no video to support that claim.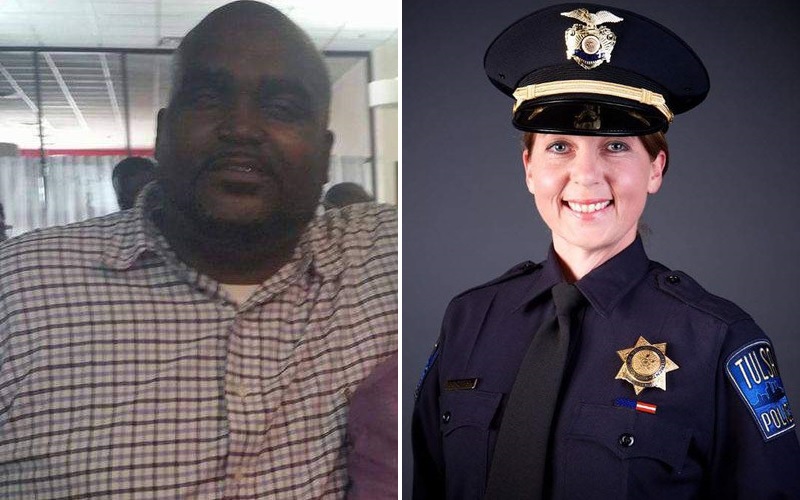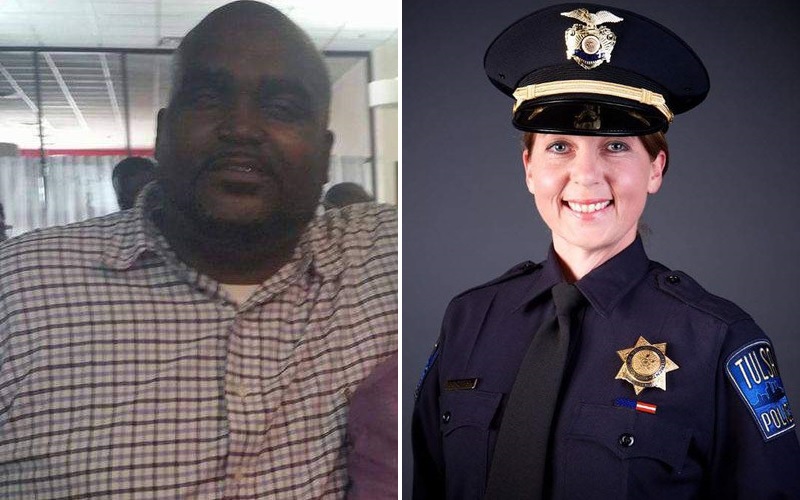 The incident occurred after officers responded to a call that a stalled vehicle was "blocking traffic." Terence Crutcher's white SUV had broken down.
Officer Betty Shelby was first on the scene and was unsure of what to expect. She called for backup when Crutcher allegedly did not comply to her demands.
Shelby's claims cannot be corroborated because her dash cam did not record as she did not turn on the car's top lights or siren.
2. Crutcher was simultaneously shot and tasered by two white officers.
Once back-up arrived on the scene, Shelby and 2 other officers formed a line behind Crutcher and draw weapons. Shelby had a gun, while the others had tasers.
Helicopter and dash cam footage show Crutcher following orders and walking slowly back to his car with his hands up. He goes to either place his left hand in the car or on top of the car and Shelby shoots while Officer Tyler Turnbough simultaneously tased him. Crutcher falls to the ground and a blood pool quickly forms.
It takes over two minutes for any of the officers to go to Crutcher's aid. It is still unknown why they considered Crutcher a threat in the first place. He was unarmed and no weapon was found in his vehicle.
3. Helicopter footage caught by Shelby's husband and called Crutcher a "bad dude" just by looking at him.
The helicopter footage was ironically captured by Shelby's husband, who is also a police officer. His presence on the scene has been categorized as a "happenstance."
Observing the situation from the air, a voice in the helicopter says "Time for a Taser," while another says, "That looks like a bad dude too. Probably on something." Again, it's unclear why or how they made such an inference, especially from hundreds of feet in the air.
4. Tulsa Police Chief Chuck Jordan called the video "disturbing" and "difficult to watch."
Tulsa Police Chief Chuck Jordan says the video footage was "disturbing" and "very difficult to watch."
"I will make this promise to you, we will achieve justice," he said in a press conference. "Protest are not a problem," he also noted, but urged they remain peaceful.
5. Officers Betty Shelby and Tyler Turnbough have been placed on administrative leave while investigations into the shooting are conducted.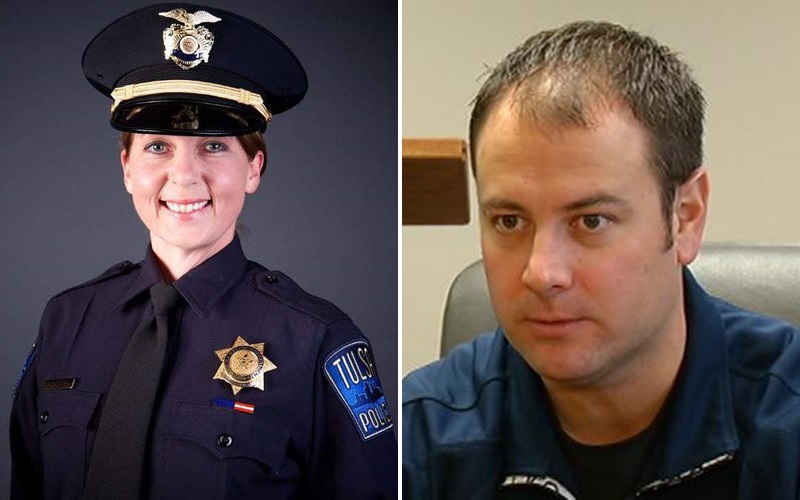 Shelby and Turnbough have been placed on administrative leave as the Tulsa Police Department conduct an investigation. Shelby has been an officer since 2011, while Turnbough has been on the force since 2009.
The U.S. Department of Justice will also conduct a civil rights investigation. Police Chief Jordan had also called for a Justice Department investigation after seeing the video.
6. Officer Shelby apparently thought Crutcher was high on PCP.
Shelby's lawyer, Scott Wood, says his client initially believed Crutcher was on PCP. Shelby had recently taken drug recognition training. She said Crutcher was behaving erratically and "had his head tilted down but eyes on and fixated on her."
Again, there is no footage of Shelby's encounter with Crutcher before backup arrives.
7. Tiffany Crutcher, Terence's twin sister, held a press conference and debunked the preconceived notion her brother was a "bad dude."
Crutcher's twin sister, Tiffany, says her brother was not a "bad dude" Shelby nor the other officers should have feared.
"You all want to know who that 'big bad dude' was? The big bad dude was my twin brother. That big bad dude was a father. That big bad dude was a son. That big bad dude was enrolled at Tulsa Community College, just wanting to make us proud. That big bad dude loved God. That big bad dude was at church singing with all of his flaws, every week. That big bad dude, that's who he was.

"We're demanding today, immediately, that charges be pressed. It's time for everybody to demand that this stops and that justice is served. We just want justice. 'Cause I want for everyone to know that that 'big bad dude,' his life mattered."
8. Crutcher was a father of four and attended Tulsa Community College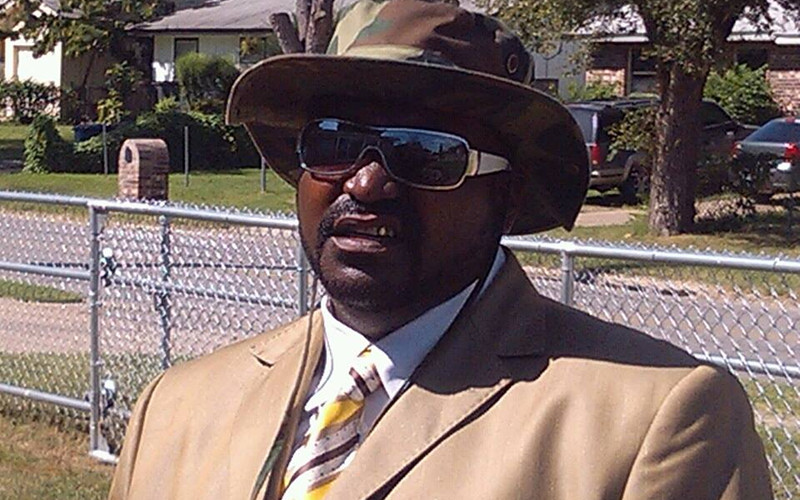 Terence Crutcher was the father of four children and was coming from a music appreciation class when his car broke down and was ultimately killed by the police. He was attending Tulsa Community College to make his family proud.
Crutcher's legal issues include drug trafficking, obstructing and resisting an officer and petty larceny. However, his most recent infractions were traffic violations over a decade ago.
9. Tulsa Police Department has a documented history of police-involved fatal shootings.
Meanwhile, Tulsa police have been involved in 24 fatal shootings since 2007. Just five months prior to Crutcher's death, Robert Bates, a white volunteer Tulsa deputy was sentenced to 4 years in prison for second-degree manslaughter after killing an unarmed black man.
Be the first to receive breaking news alerts and more stories like this by subscribing to our mailing list.