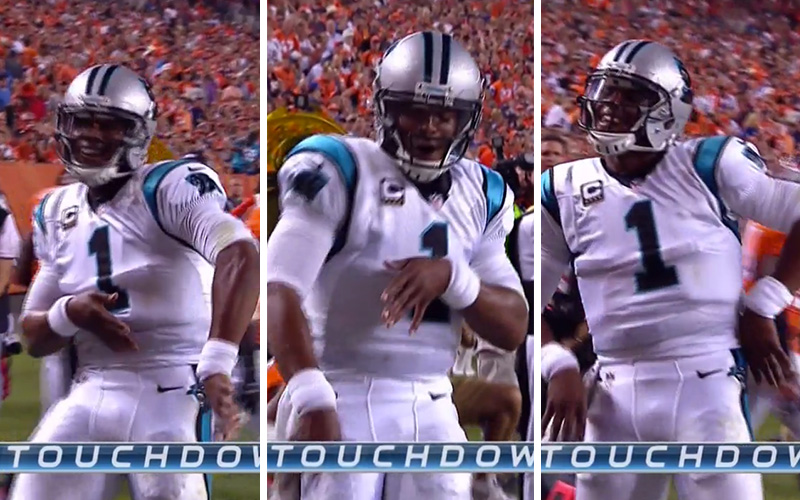 Out with the old, in with the "new!"
During the offseason, after the Carolina Panthers' devastating Super Bowl 50 loss to the Denver Broncos, Cam Newton made it clear that the dab was dead, and he planned to replace it with an all-"new" celebration.
Well, it looks like Newton has finally unveiled his "new" dance. During the second quarter of the NFL regular-season opening game Thursday night (Sep. 4) against the Broncos (their first matchup since the Super Bowl), Cam scored a touchdown that put the Panthers up 14-7 and proceeded to show off his "new" dance.
And just so you know (I'm talking to YOU mainstream sports media), Cam did NOT invent this dance. It's called the "Milly Rock" and it's been around since 2014, so it's nowhere near "new" (hence the quotes around the word throughout this article).
Unfortunately for the Panthers, though, Cam's "new" dance did not help his team succeed in scoring a redemption win against the Broncos, unfortunately, thanks to Graham Gano missing the 50-yard field goal at the end of the 4th quarter with nine seconds remaining.
But, hey, at least Cam Newton has a "new" dance. 🙂
Be the first to receive breaking news alerts and more stories like this by subscribing to our mailing list.