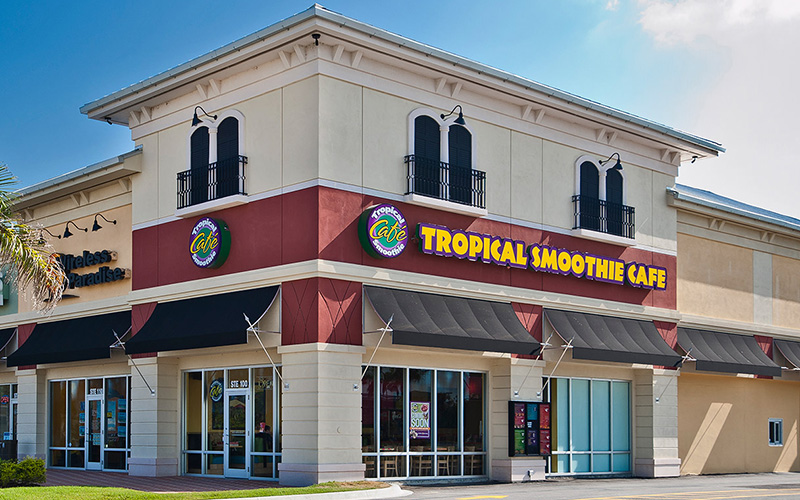 Tropical Smoothie Cafe is coming under fire after the Center for Disease Control linked an outbreak of hepatitis A to them. Officials from the CDC noticed multiple people were suffering from the same strain of Hep A on August 12th, eventually tracing the outbreak to strawberries used in smoothies by the company.
Thus far, 69 people are known to be affected across 6 states, although the numbers could be higher. The symptoms of Hepatitis A range from nausea, stomach pain, low-grade fever, diarrhea, headache and a sore throat. As such, many patients don't bother seeing a doctor unless they develop severe symptoms.
When news broke that Tropical Smoothie Cafe may have waited longer than they should have to act, attorneys took notice and decided to get involved. Apparently the company was informed their product could be contaminated four days before they decided to remove all of the Egyptian strawberries from their stores.
After that, it took an additional two weeks before the public was notified. This is enough to warrant a lawsuit, according to a Seattle-based attorney, William D. Marler. "It just seems pretty clear that they thought, in early August, that it was strawberries from Egypt (served by Tropical Smoothie Cafe) making people sick, and they didn't say anything to people," Marler said.
At least two lawsuits have already been filed with the potential for more coming as Marler and other attorneys are contacting more than 100 potential clients considering taking action against Tropical Smoothie Cafe.
Playing damage control, the CEO of the company, Mike Rotondo, issued an apology. "Eat better, feel better is not just a marketing slogan – it's a promise, and it's something I believe in dearly."
We've all seen how outbreaks of this nature can wreak havoc on a food company (cough, Chipotle, cough), so it looks like Rotondo and his smoothie joint are going to have some rough times ahead of them.
Be the first to receive breaking news alerts and more stories like this by subscribing to our mailing list.