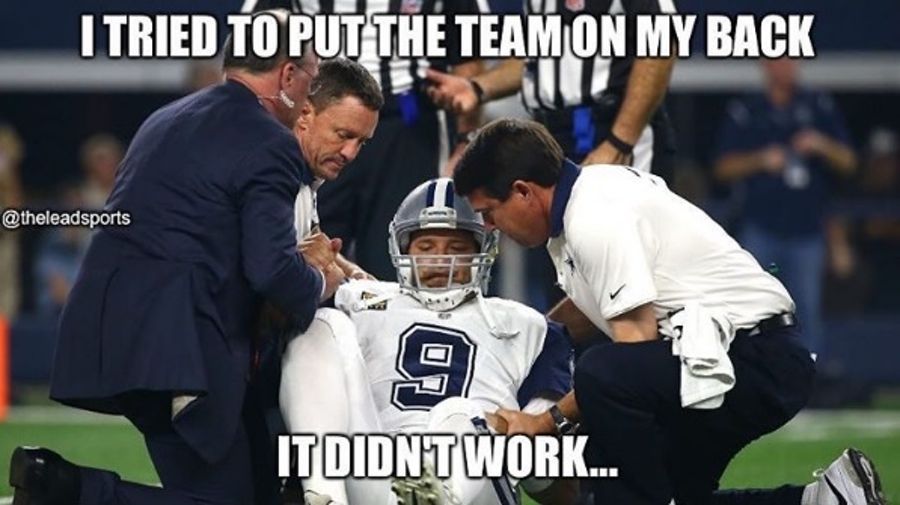 Alright, I'll be the first to say you shouldn't take pleasure in another man's pain. And for a professional athlete like Tony Romo, getting injured is a career altering issue that means money out of you and your family's pocket.
OK, now that I got that out of the way, Tony Romo broke his back in last week's preseason game, and the internet is loving it. Hilarious memes have been popping up all over the web mocking America's Team's injury prone quarterback.
This probably won't save Romo either.. pic.twitter.com/ZfC951EGKY

— NFL Memes (@NFL_Memes) August 27, 2016
Tony Romo set to star in new crime drama during time off with injury… pic.twitter.com/pxRb9rbCwR

— NFL Memes (@NFL_Memes) August 28, 2016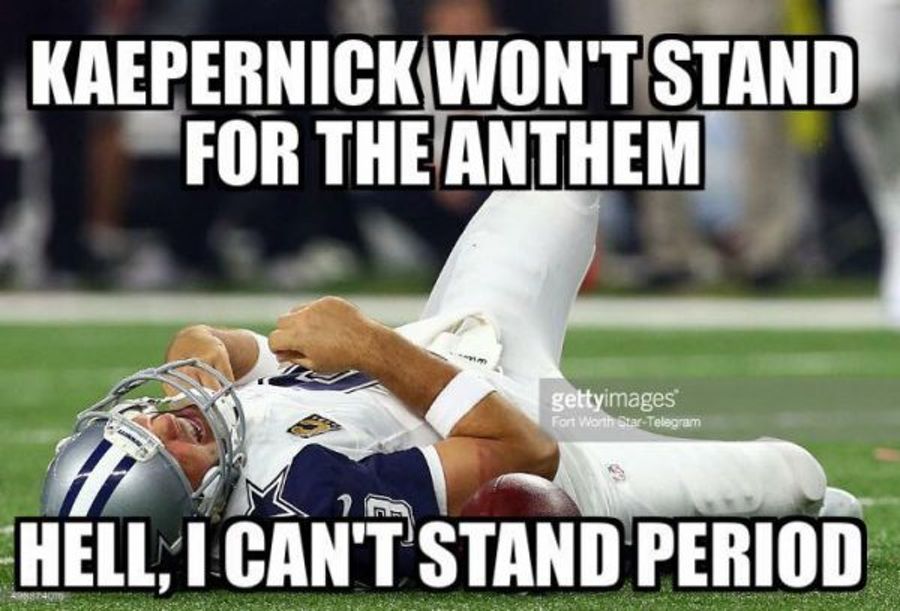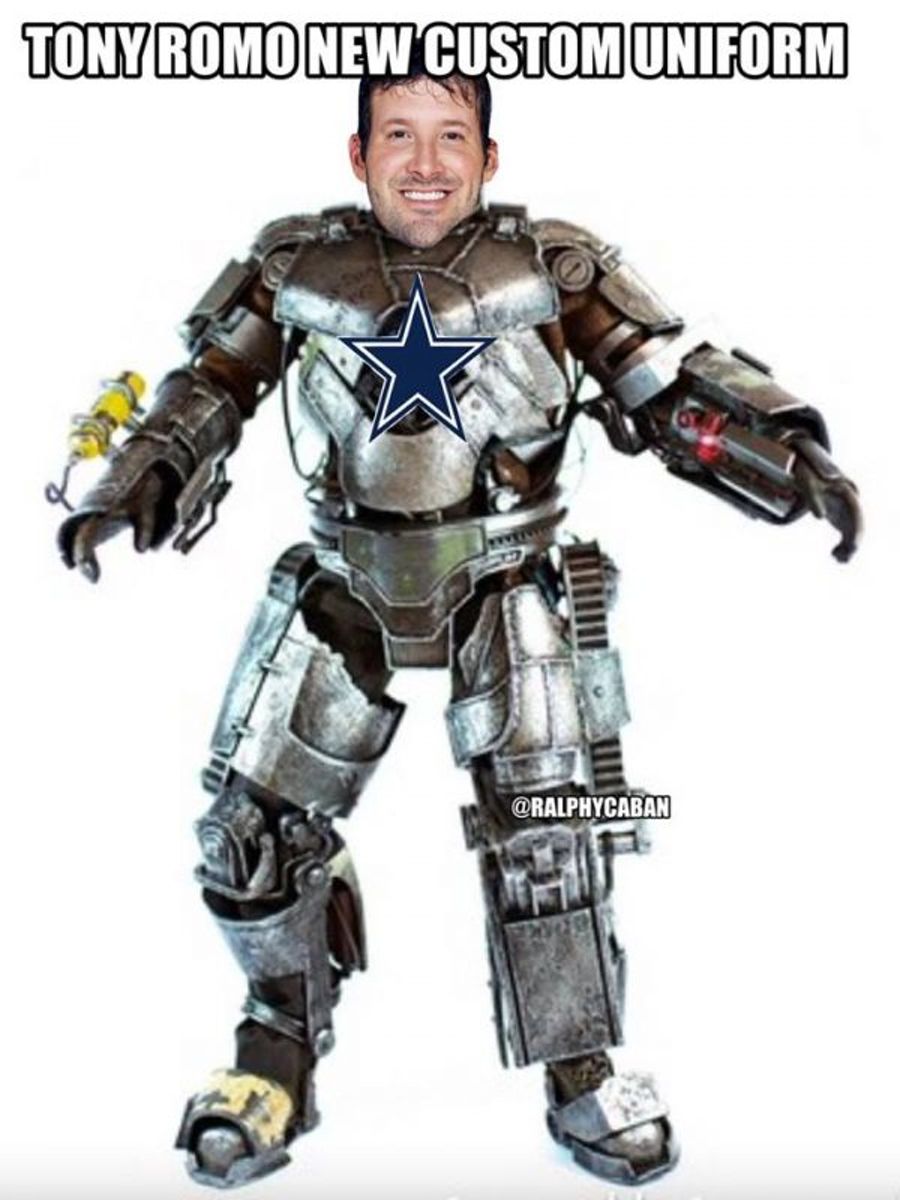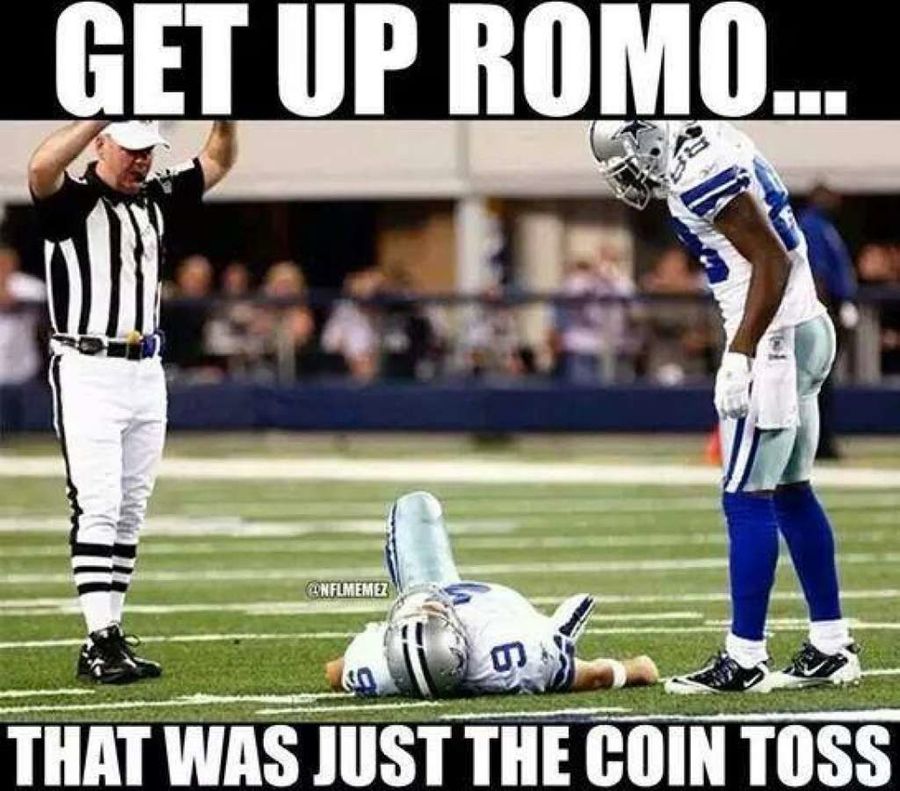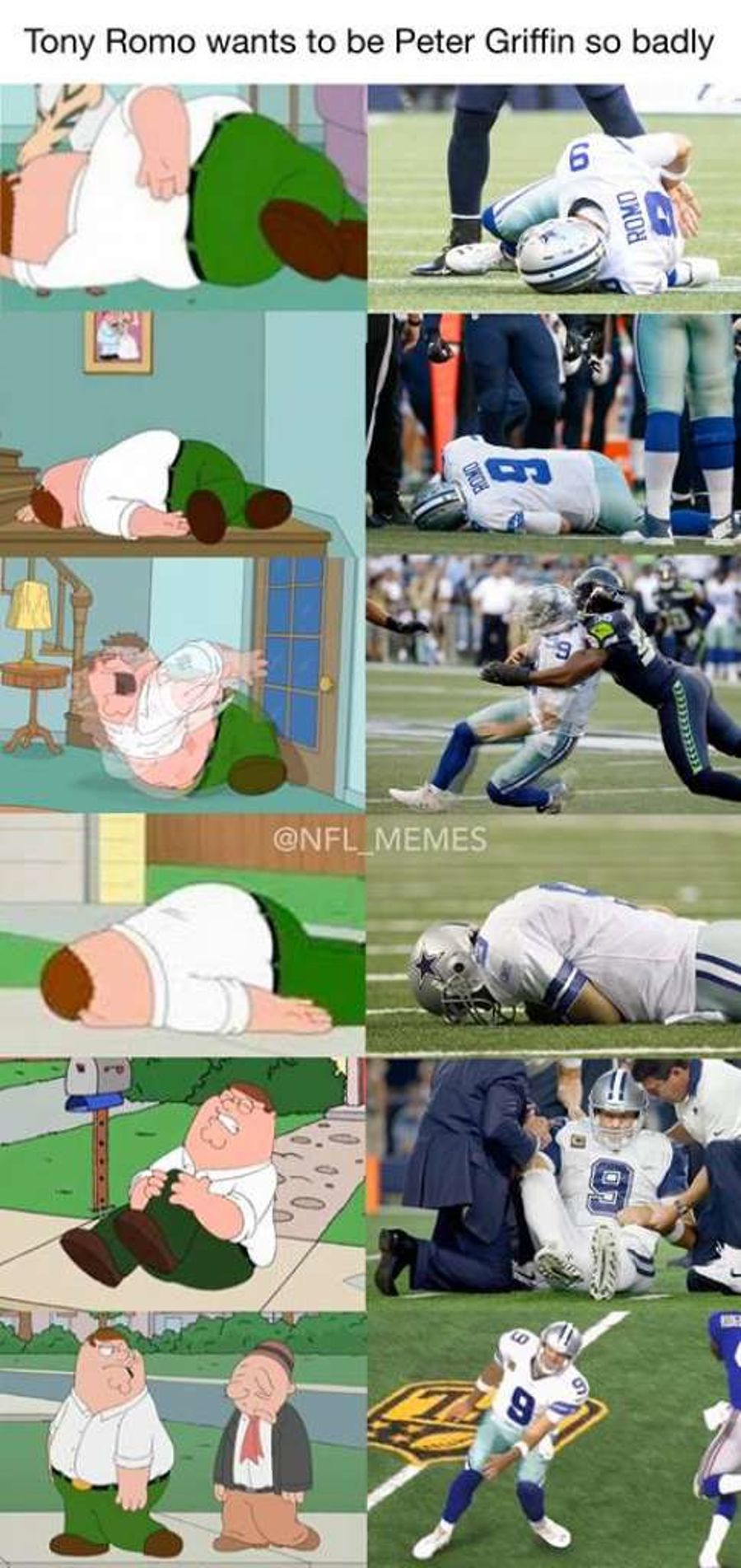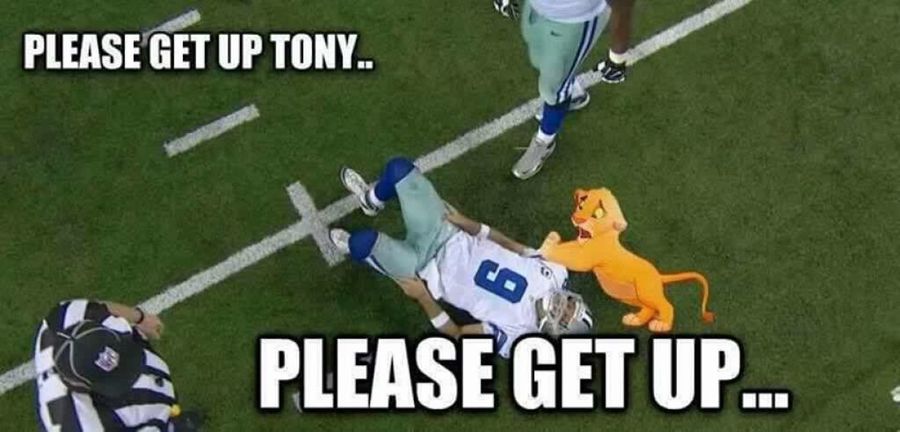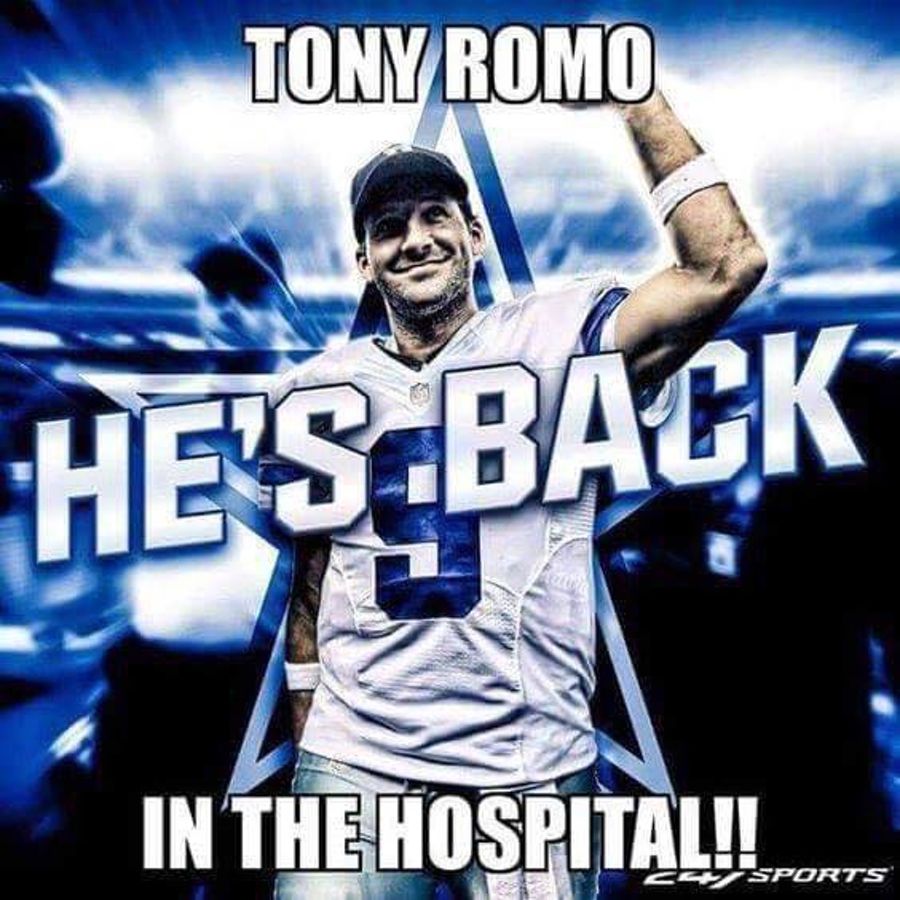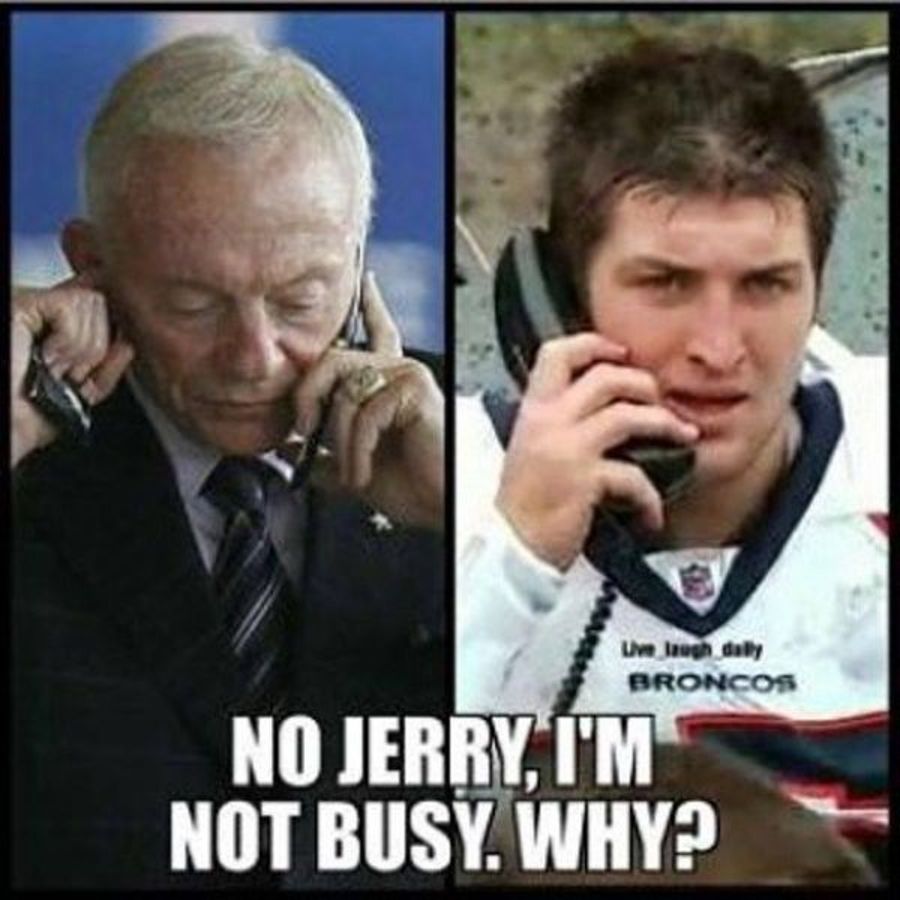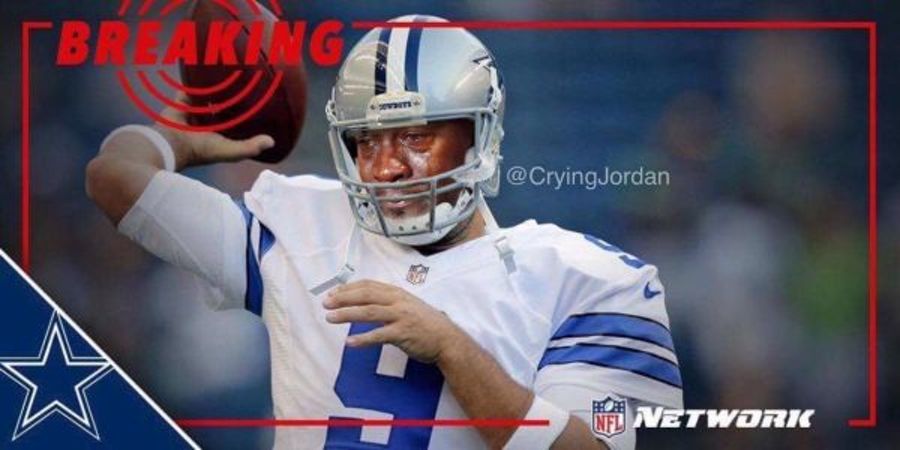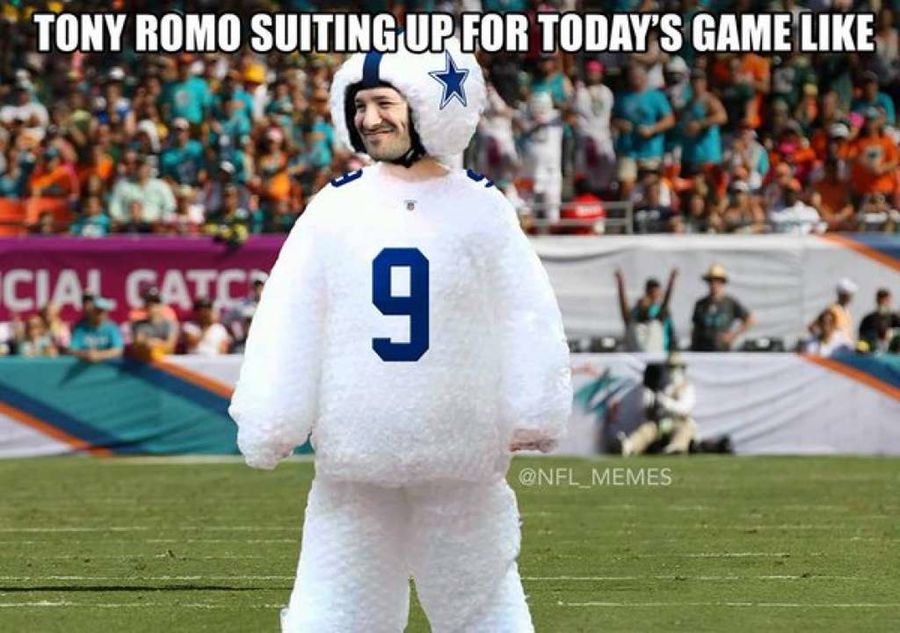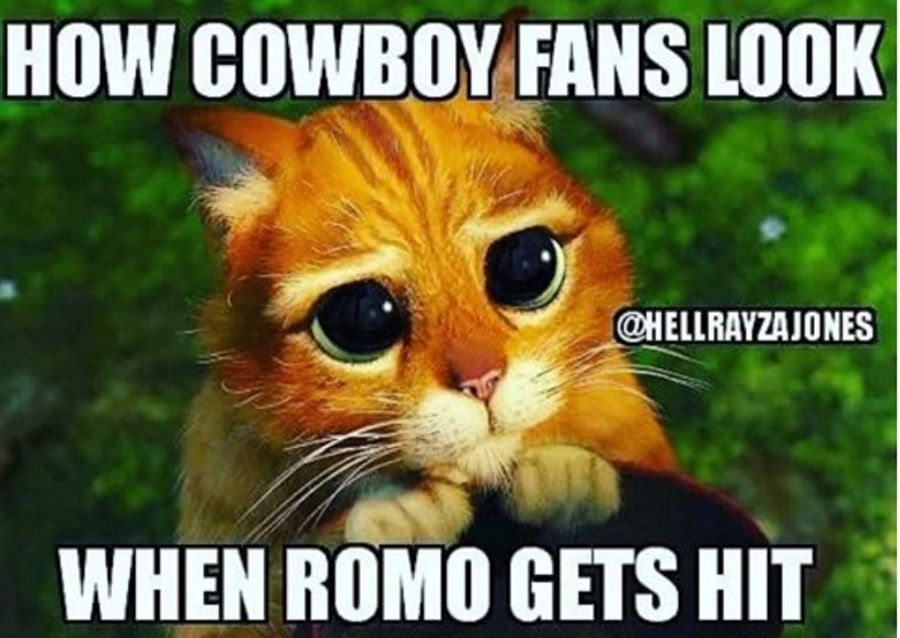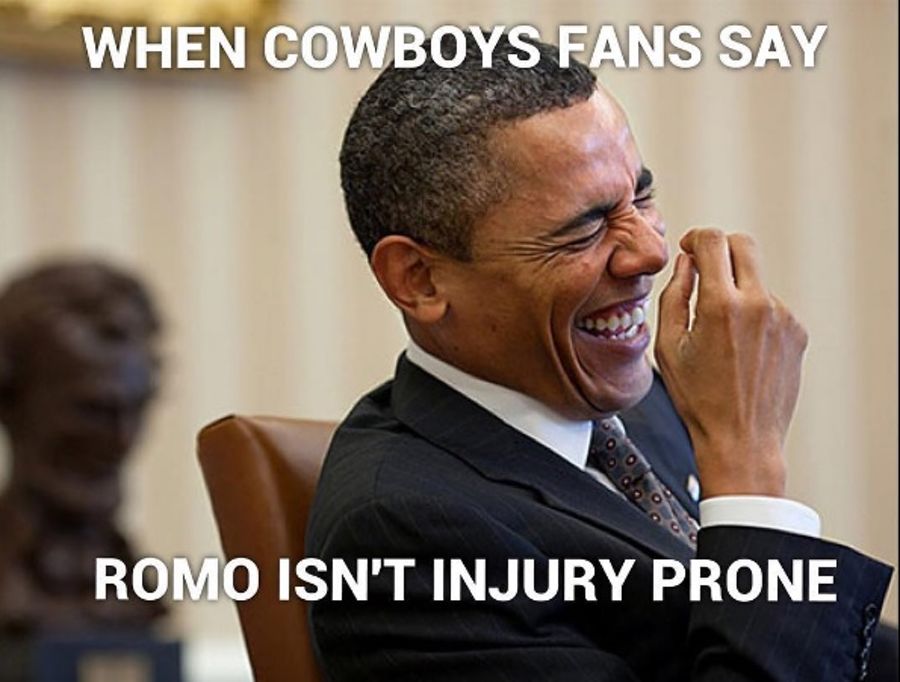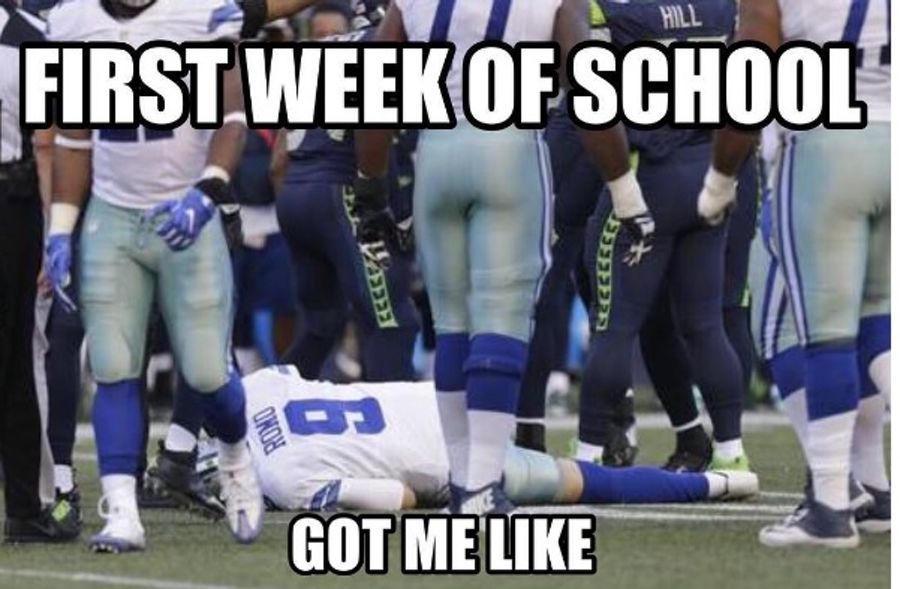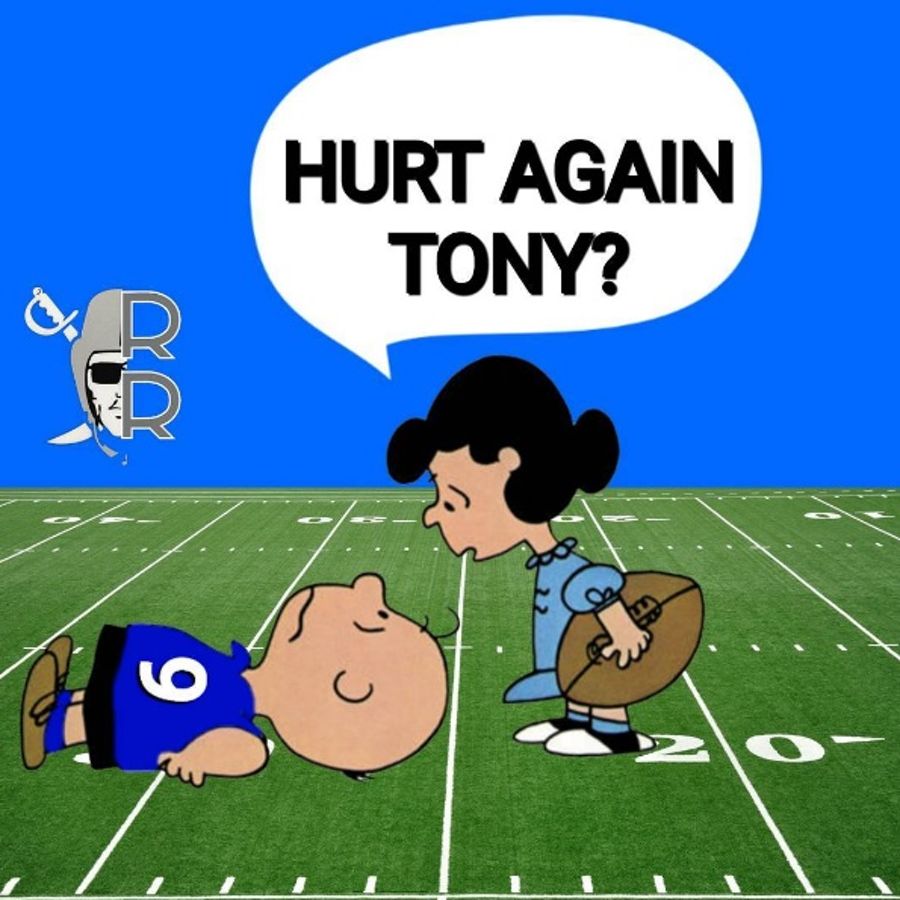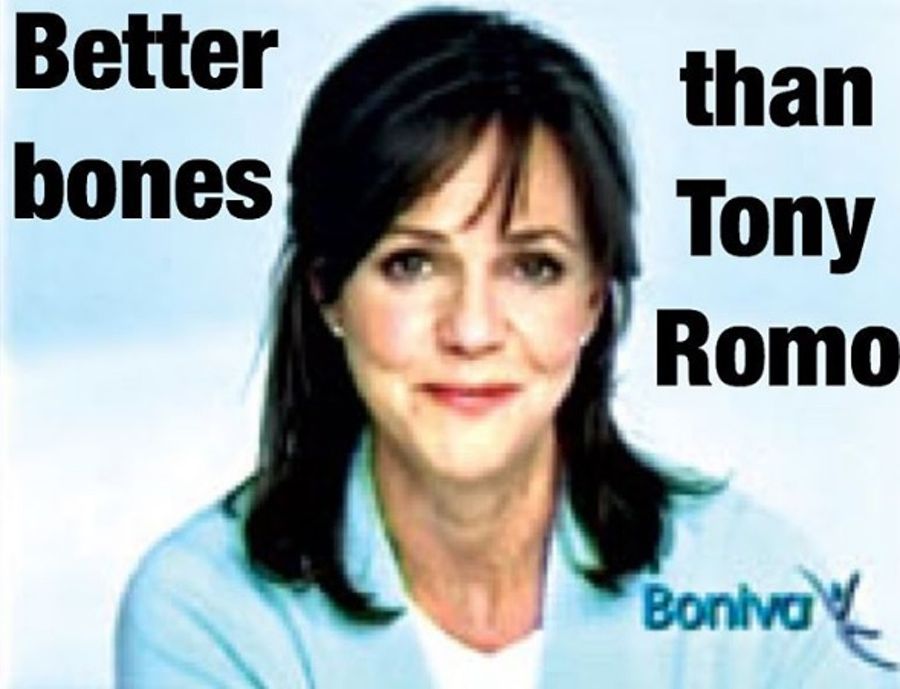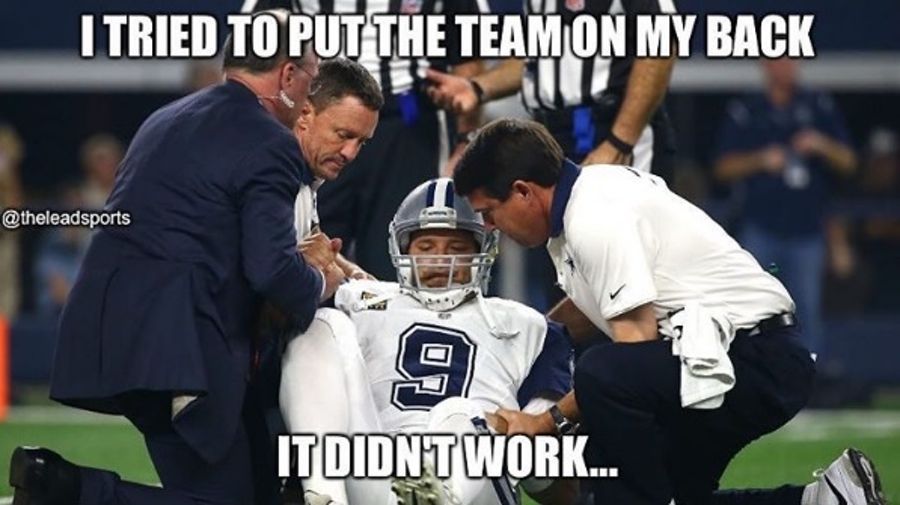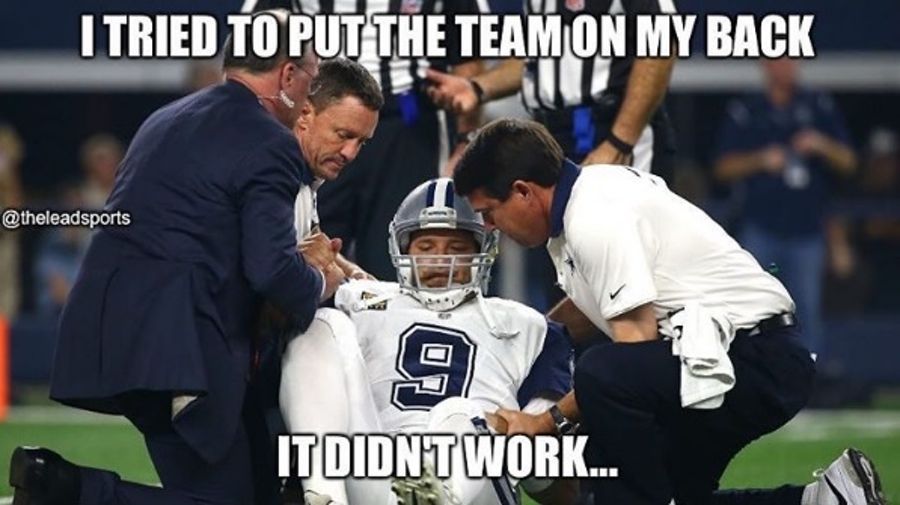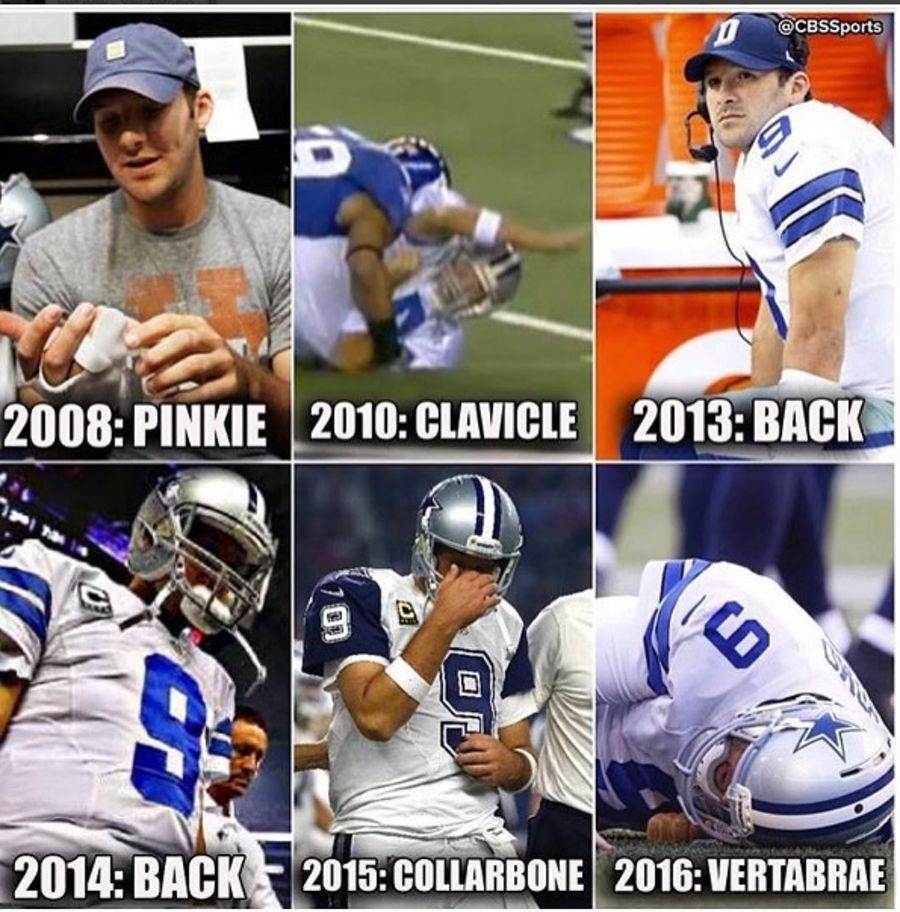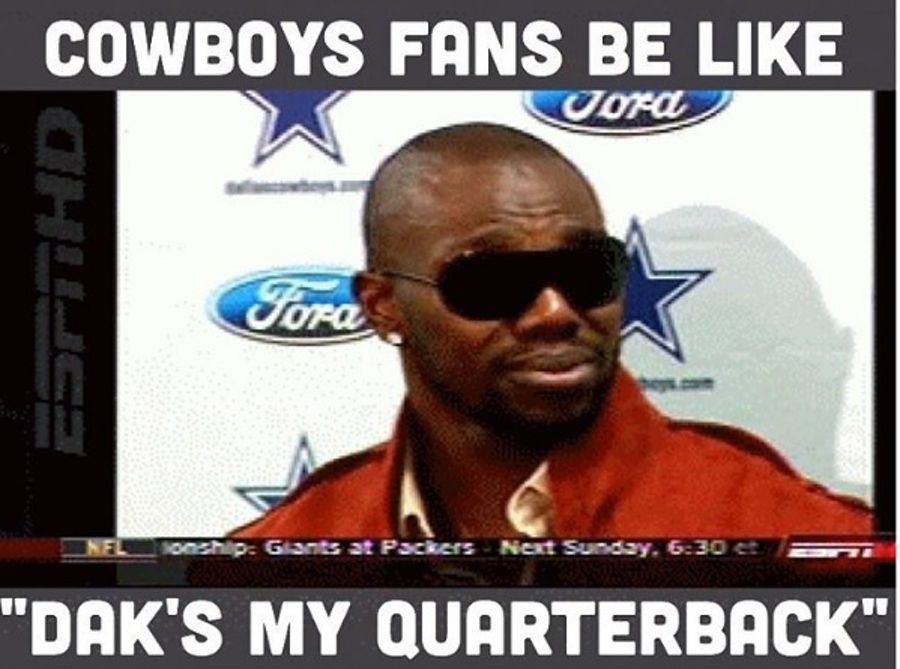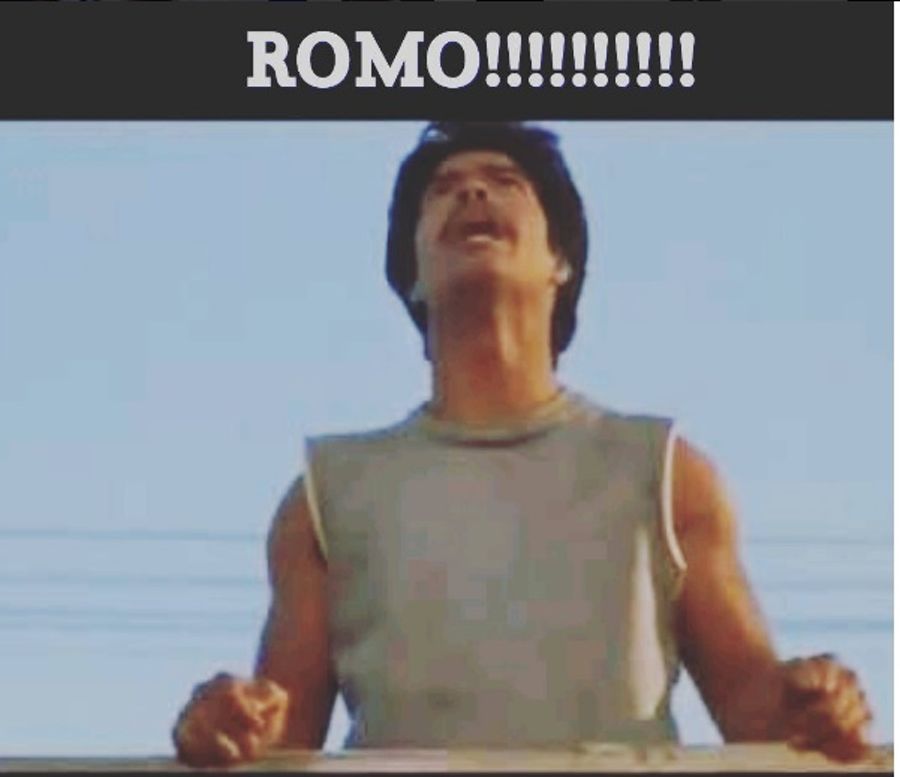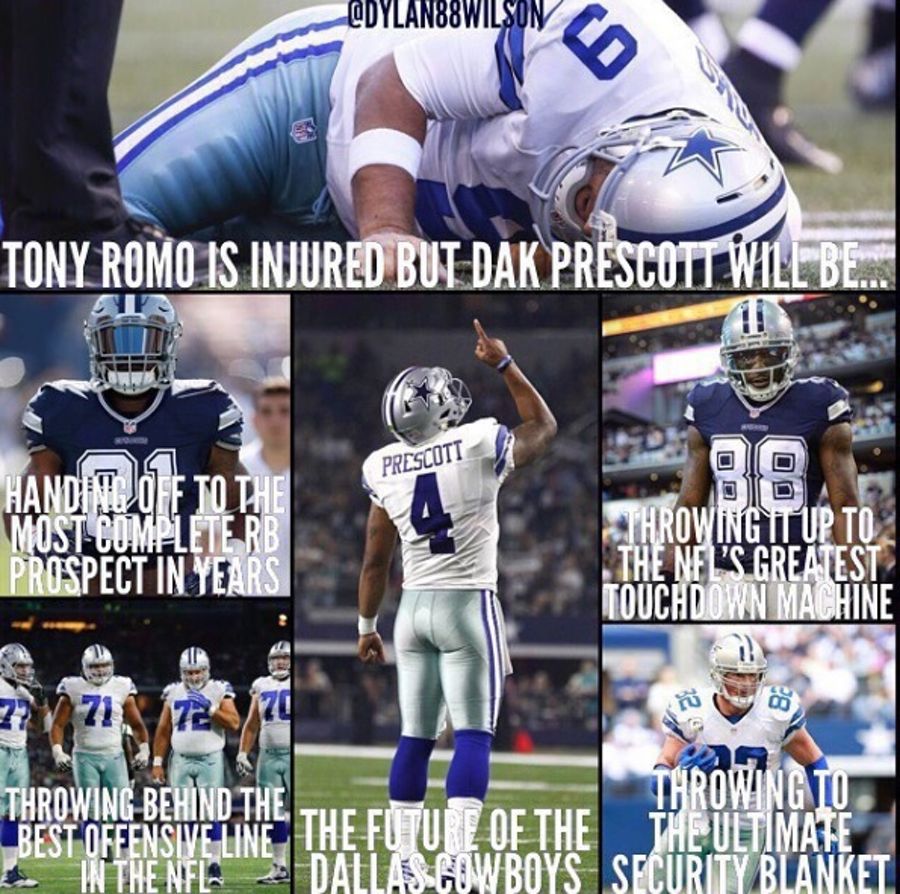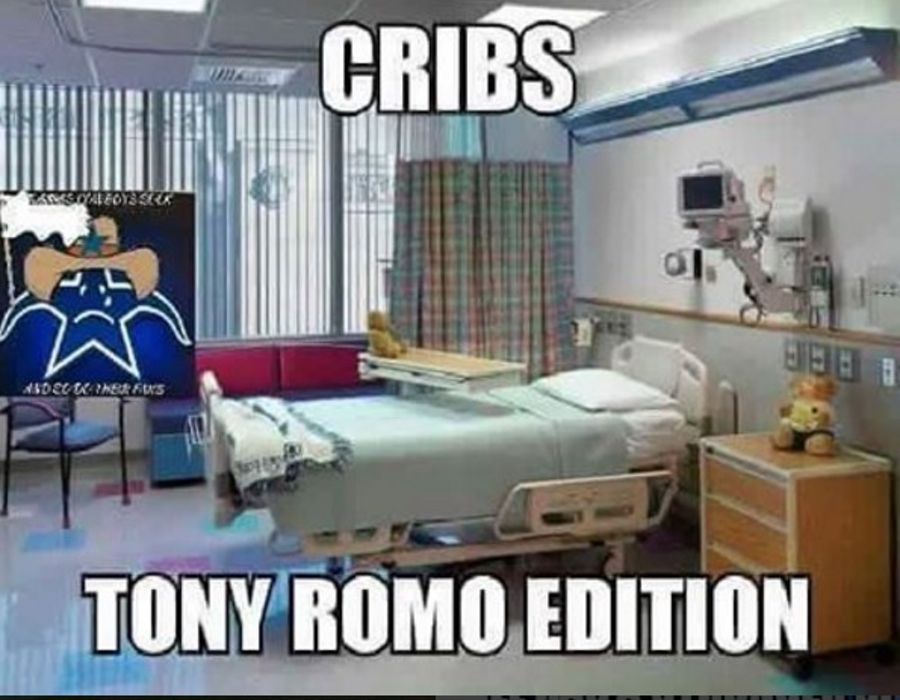 And again, it's awful what happened to him and I hope he comes back and is able to get his career back on track. He's currently slated to be out 6-10 weeks, but with promising rookie Dak Prescott taking over, many are wondering if he'll still have a job when he comes back.
Whatever happens, for my own pleasure, I hope the memes keep on coming.
Be the first to receive breaking news alerts and more stories like this by subscribing to our mailing list.