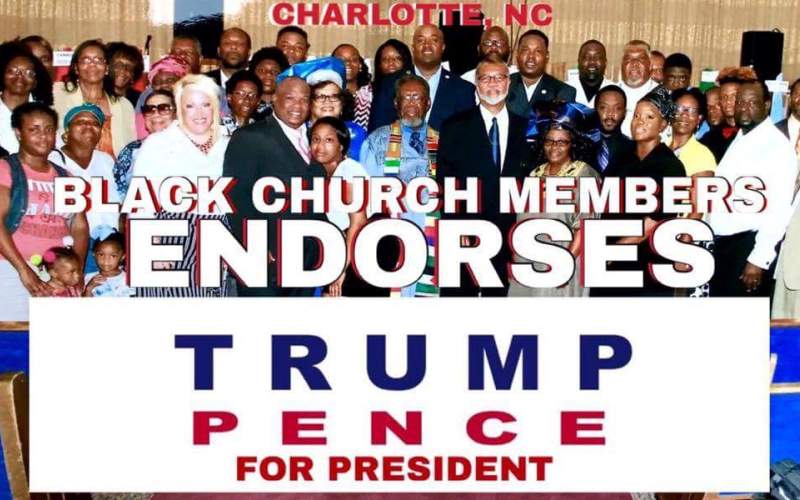 Now, I've seen it all! Shockingly, it seems reality show villain, Omarosa Manigault, as the Director of African-American Outreach for Donald Trump's campaign is actually working. A historically black church in North Carolina has endorsed the Republican nominee for president.
After hosting a town hall with Omarosa and Trump's daughter-in-law, Lara Trump, Antioch Road to Glory International Ministries of Charlotte, NC has officially declared their support for the aging block of cheddar.
However, it's not Trump's plans and policies that enticed them (he doesn't have any). Church members say they back the Republican nominee because of issues they have with Hillary Clinton, specifically with Clinton's past stances on criminal justice.
"I think that she is very dangerous and reckless and her past track record is a great indication that she is not fit to lead this country—or any other country," founder and pastor of the church, Thomas Rodgers Sr., said.
Bill Clinton's 1994 "three strikes" crime bill played a instrumental role in the church's decision. The bill has been heavily criticized for mass incarceration of African-Americans. Though the Clintons have acknowledged this in hindsight, the pastor's daughter, Katrina Rodgers says "We want to break away from more of the same."
Trump is failing miserably to gain the black vote, but Antioch Road to Glory stands firmly in its support of the presidential hopeful. The church's Facebook account regularly promotes Trump and criticizes the Democratic Party.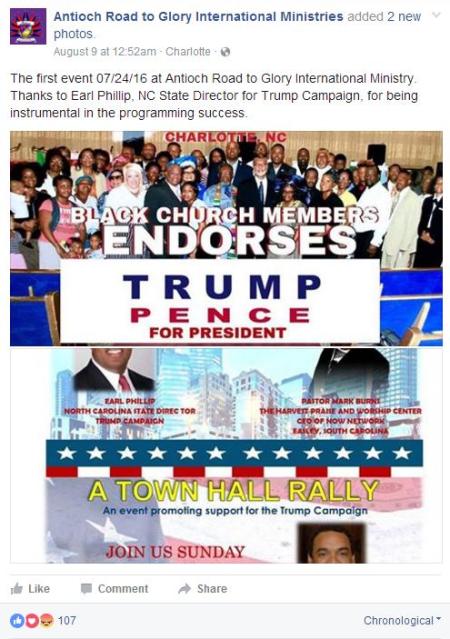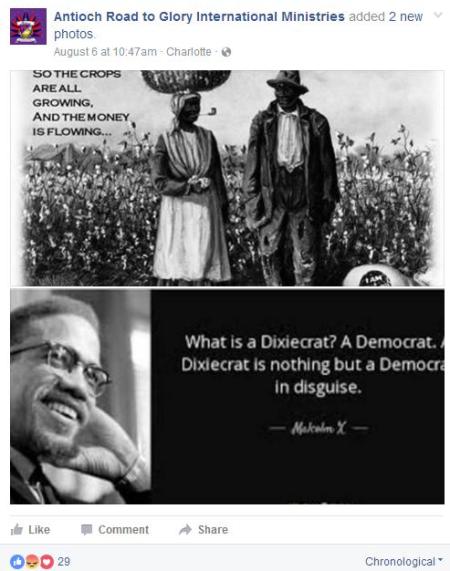 Antioch isn't the only black church supporting Donald Trump. In December 2015, Omarosa (an ordained pastor) helped Trump gain the endorsement of 100 black ministers.
Be the first to receive breaking news alerts and more stories like this by subscribing to our mailing list.