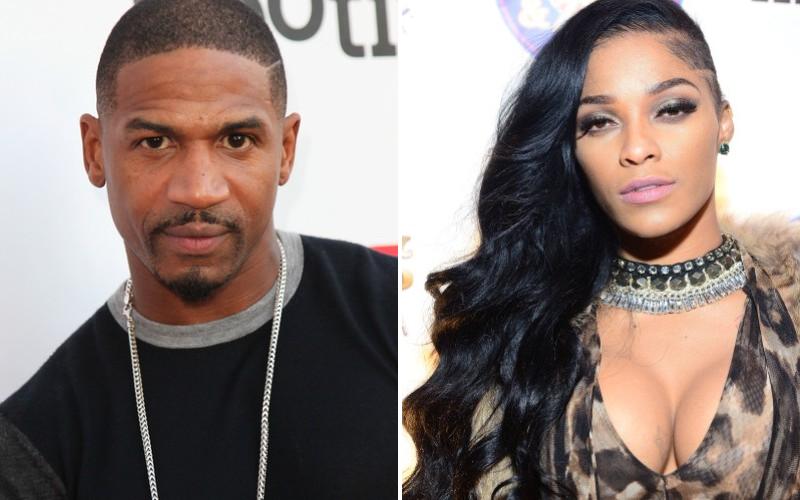 The tension we saw between Stevie J and Joseline Hernandez during the Love & Hip Hop Atlanta reunion special has spilled over into the courtroom, and it's not pretty.
Stevie was attempting to extend a restraining order he filed against Hernandez last month. He provided revealing documents hoping to help his case and expose Hernandez's true character. According to Stevie, his on-screen lover's real name is, in fact, Shenellica Juneann Bettencourt and she is 39 years old, not 29 as she has claimed.
He also claimed the "Puerto Rican Princess" isn't even from Puerto Rico and she may still be married to another man.
Despite the receipts, the judge did not extend the protection order. TMZ caught up with the producer and he stated he wishes Hernandez and her unborn child well, but wants her to leave his family out of their drama. He also revealed a DNA test will determine if he's the baby's father.
TMZ also spoke to Hernandez as she celebrated her win in court. She also confirmed that she will be returning to the next season of LHHATL and a series focusing on her pregnancy is also in the works.
Its all fun and games and easy to laugh at the ratchetness when it's on TV, but it's incredibly sad when reality really happens. Both parties have hit below the belt and I don't think the bad blood between them is faked. To make matters worse, (regardless of paternity) an innocent child is caught in the middle.
Be the first to receive breaking news alerts and more stories like this by subscribing to our mailing list.