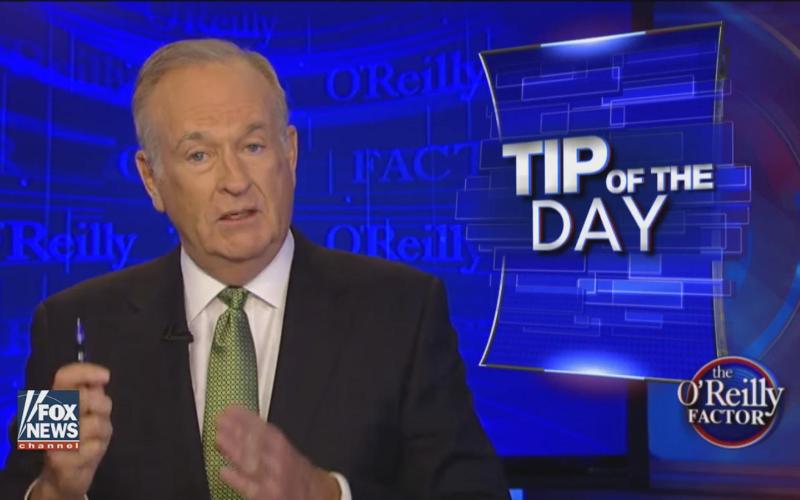 Michelle Obama had conservatives jumping through hoops trying to rewrite history after she acknowledged the slaves that built the White House during her Democratic National Convention speech. However, Bill O'Reilly should declare himself a "pinhead" for his ridiculous statements while trying to undercut Obama and sugarcoat slavery.
The Fox News pundit and former history teacher went on his show to "teach" Obama and his audience a few things. While O'Reilly acknowledged the slaves that worked on the White House construction, he went on to say that these slaves were "well-fed" and provided "decent lodgings."
I also love how he says slaves "participated" in the construction as if they had a choice. It's really shocking the lengths O'Reilly and other conservatives will go in order to minimize slave conditions and the contributions of slaves.
I'm not sure what O'Reilly constitutes as "well-fed" of "decent lodgings," but it doesn't negate that they were still slaves. I can also guarantee their living conditions were not to the same standard as the free white people.
O'Reilly also mentions that the federal government stopped using slaves in 1802. However, he failed to mention that presidents personally owned slaves while living in the White House until the Civil War aided to abolish slavery.
While free black people and Scottish and Irish immigrants also helped build the White House, we can't minimize the contributions slaves had in its construction and in shaping the nation. Unfortunately, O'Reilly and conservatives don't like to acknowledge the shameful and dark moments of our history.
Be the first to receive breaking news alerts and more stories like this by subscribing to our mailing list.