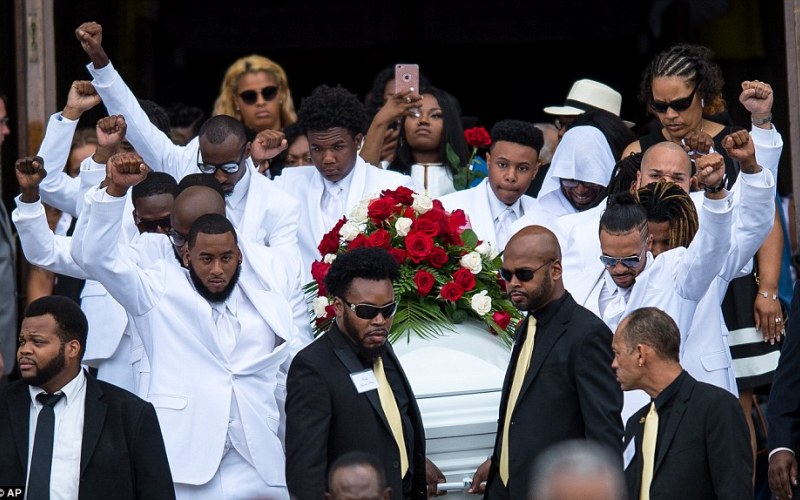 Thousands paid their respects as they mourned and said goodbye to Philando Castile. With a white horse-drawn carriage and a white casket, Castile's funeral was held at St. Paul Cathedral in Minnesota on July 14 and a private burial followed.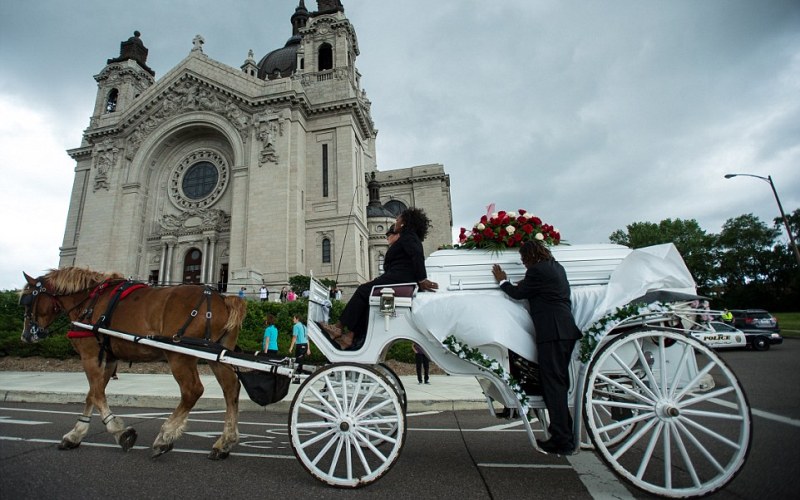 Castile's funeral was attended by family, friends, including Diamond Reynolds, Castile's girlfriend who recorded the shooting on Facebook live. She was accompanied by her four-year-old daughter, who also witnessed the shooting from the backseat.
The hour-and-a-half ceremony began by requesting everyone hug the person next them. It featured songs, poems, and special messages by family members.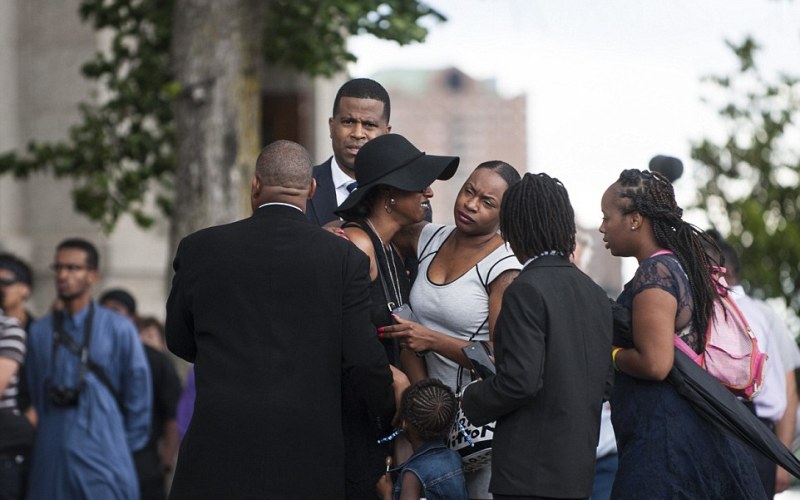 "My brother my hero, your heart was so pure and solid as gold … I love you forever and your legacy will continue to live on. You made history, you opened their eyes," sister Allysza Castile wrote in the funeral program.
Thousands of those affected by Castile's shooting attended the service. Pallbearers and several others held their fists in the air to tribute Castile. Some wore t-shirts or hats bearing Castile's image or messages like "RIP" and "Rest in Heaven." One of Castile's high school friends even had a tattoo of his slain friend.
Minnesota Governor Mark Dayton, Lt. Gov. Tina Smith, and other members of Congress were also in attendance. Acknowledging racial concerns in America, Dayton bluntly said Castile would not have been killed if he were white in a previous statement.
Castile was shot and killed by a police officer after being pulled over for a broken taillight. According to Reynolds, the officer shot Castile while he was reaching for his ID. Reynolds caught the aftermath on a Facebook Live session. The shooting, along with the police killing of Alton Sterling days prior, sparked protests across the nation.
Be the first to receive breaking news alerts and more stories like this by subscribing to our mailing list.