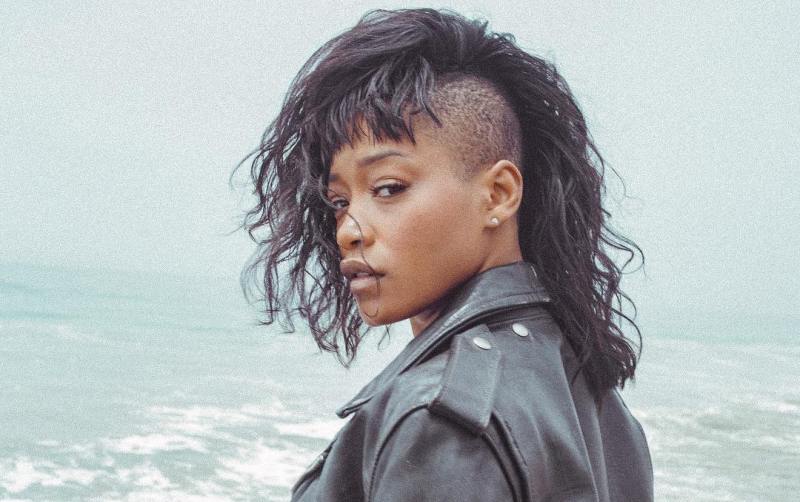 The recent police shootings Alton Sterling and Philando Castile have brought out some emotional and heartfelt messages from many celebrities. However, the "All Lives Matter" crowd is speaking loudly as well. The crowd even includes people you never would have thought of, like Keke Palmer.
After a Twitter user asked the actress how she felt about the "#AllLivesMatter" statement, Palmer agreed.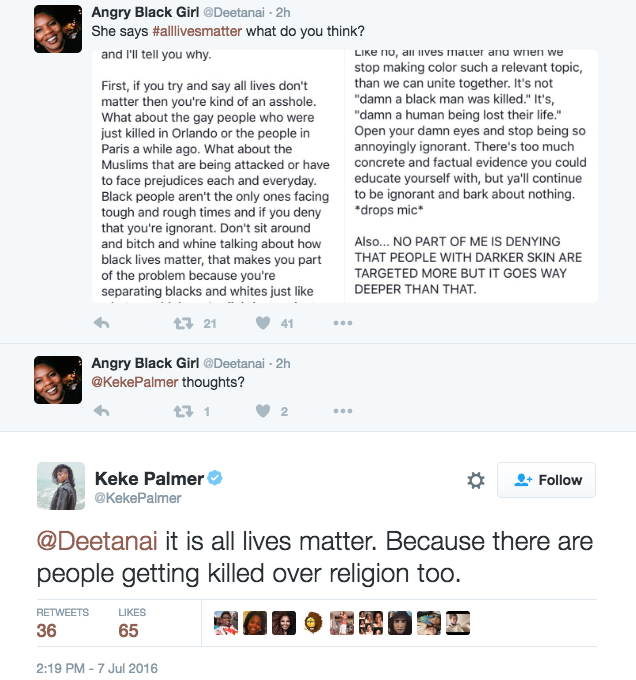 Of course Black Twitter jumped on her response and proceeded to do what Black Twitter does best. Still missing the point, Palmer doubled down on her sentiment and began responding the dragging.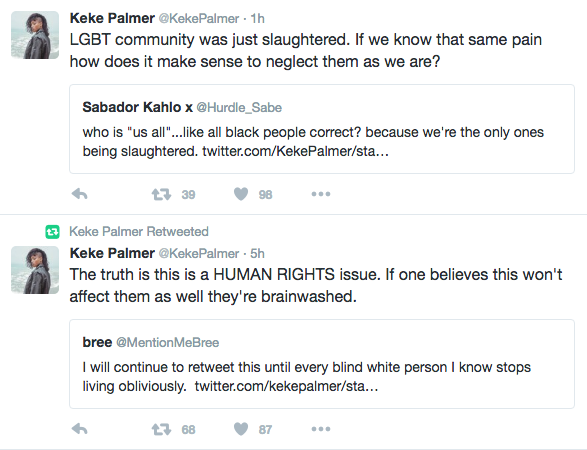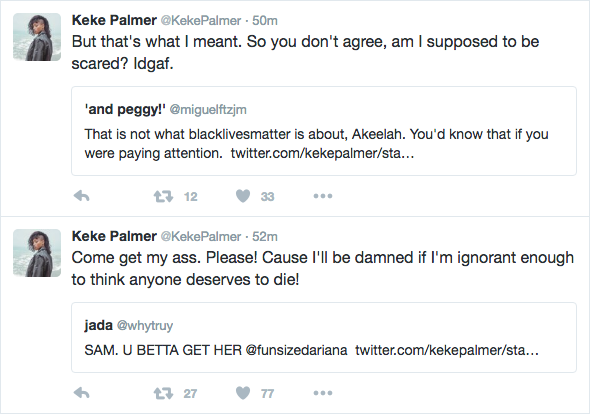 https://twitter.com/KekePalmer/status/751173705766666241
https://twitter.com/KekePalmer/status/751173996637483008
https://twitter.com/KekePalmer/status/751174420824195072
Three years after #BlackLivesMatter appeared on Twitter and two years since the social movement gained traction, and yet people are still confused of what it actually symbolizes.
We all know that all lives matter, but history has shown that some lives seem to be valued more than others. The "Black Lives Matter Movement" specifically is trying to help end police brutality and systemic racism against the black community. "Only Black Lives Matter" is not the cause's slogan or mantra; those who interpret it as such are completely wrong and misinformed.
Keke Palmer is sadly missing this point, though. I understand that she is trying to stand up for equality for all — unlike the white "All Lives Matter" crowd who just feel threatened by outspoken black people — but her approach could have been better. She instead, opted to dismiss a rightfully fed up community and suffered the Black Twitter consequences in doing so.
Be the first to receive breaking news alerts and more stories like this by subscribing to our mailing list.