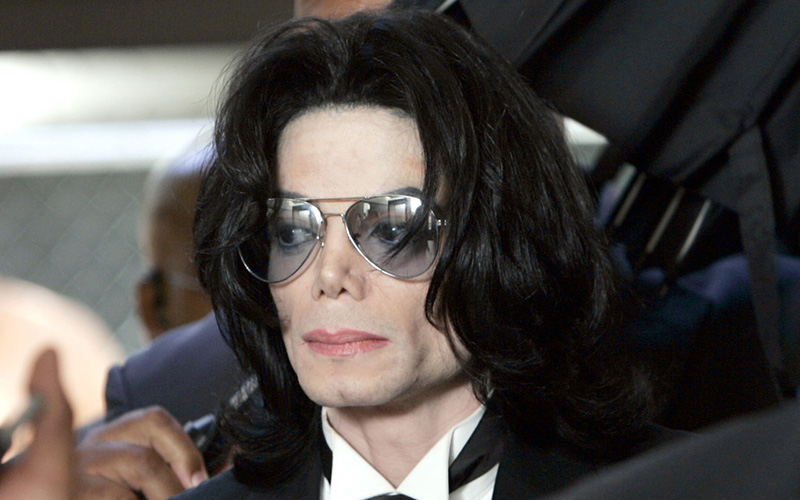 A shocking police report regarding the 2003 raid of Michael Jackson's Neverland Ranch has surfaced. According to the report, Jackson's secret collection of child pornography and other disturbing material were all exposed.
The Santa Barbara County Sheriff's Department raided the singer's home amid child molestation allegations back in 2003. Police found several collections of photos and books depicting nude and semi-nude teenage boys — sometimes younger — and adults in the singer's bedroom and bathroom alone.
"He also had disgusting and downright shocking images of child torture, adult and child nudity, female bondage and sadomasochism," commented one source.
A video of the November 2003 raid was also released. The King of Pop apparently had a "secret closet" hidden in his bedroom that contained memorabilia. Locked with three deadbolts, police found games, stuffed animals, dolls, race cars, and nude photos.
It even contained a signed headshot of Macaulay Culkin which eerily read: "Don't leave me in the house alone." The statement is most likely an innocent nod to his classic film, Home Alone, however, it becomes ominous given the circumstance in which it was found.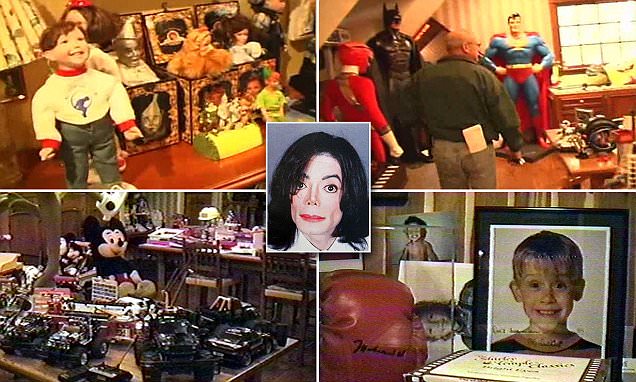 Life size mannequins of superheroes like Superman and Lara Croft, video games, Disney merchandise, and other toys were also found throughout the house. Male and female dolls were virtually in every room. Investigators and those close to the case say the material is consistent with how molesters "groom" or take advantage of their victims.
According to Santa Barbara Senior Assistant District Attorney Ron Zonen:
"A lot of this stuff was used to desensitize the children, and Michael admitted taking one child after another into bed with him for long periods of time… We identified five different boys, who all made allegations of sexual abuse. There's not much question in my mind that Michael was guilty of child molestation."
Despite the raid, Jackson was acquitted of all counts, including seven felony counts of child molestation and two felony counts of providing an intoxicant to a minor under the age of 14 in 2005.
Jackson's estate has released a statement regarding the released police report:
"Everything in these reports, including what the County of Santa Barbara calls 'content that appears to be obtained off the Internet or through unknown sources' is false."
The news of this report, which comes literally just days before the 7th anniversary of his death in 2009, should come as a heavy blow to any Michael Jackson fan. He was a music icon that inspired, uplifted, and entertained many. However, sometimes it's best to separate the artist and person.
Be the first to receive breaking news alerts and more stories like this by subscribing to our mailing list.