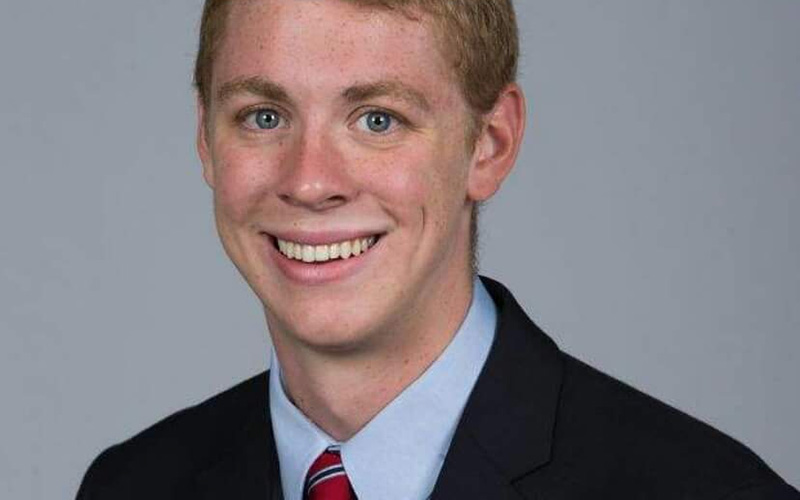 The internet is abuzz with the story of a Stanford student named Brock Turner accused of raping an unconscious woman behind a dumpster, and for a number of different reasons.
For one, it was heinous crime that happens far too often, and this is simply one example of such incidences occurring. Second, the letter from the father of the defendant sparked outrage. And then the trial, which resulted in a paltry six month sentence to county jail for the Stanford student, highlighted a number of issues: mainly white male privilege and victim shaming in our judicial system.
But now, another issue has been brought to light: Facebook censorship. A number of Facebook users have reported that their posts of a popular meme starring Stanford rapist Brock Turner had been deleted by Facebook's content moderators, and they seem pretty (rightfully) pissed.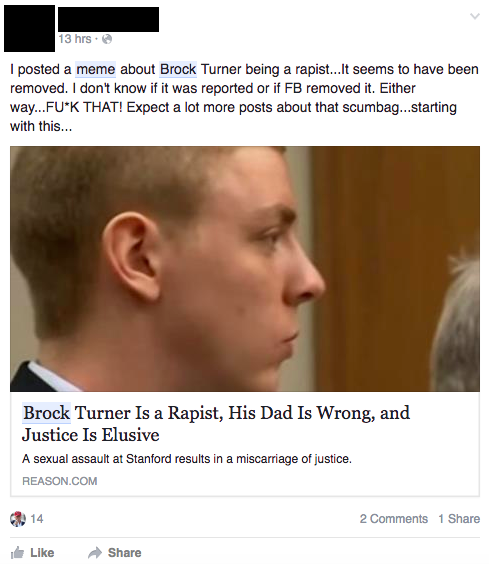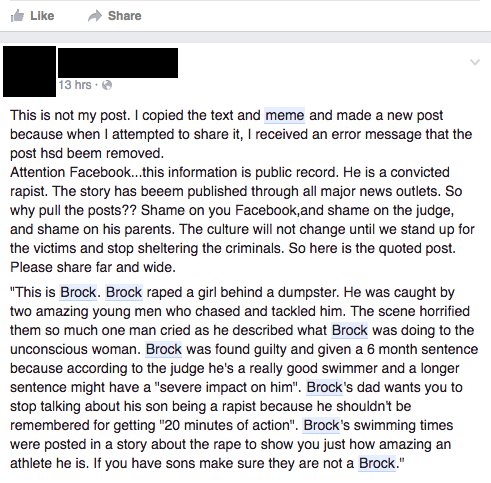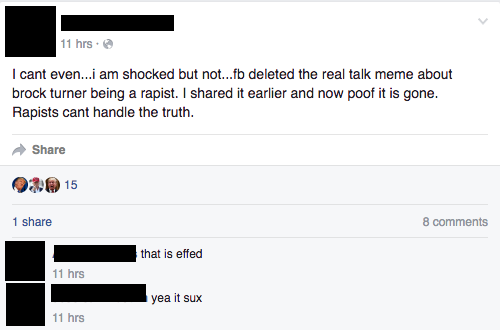 Here is the meme in question: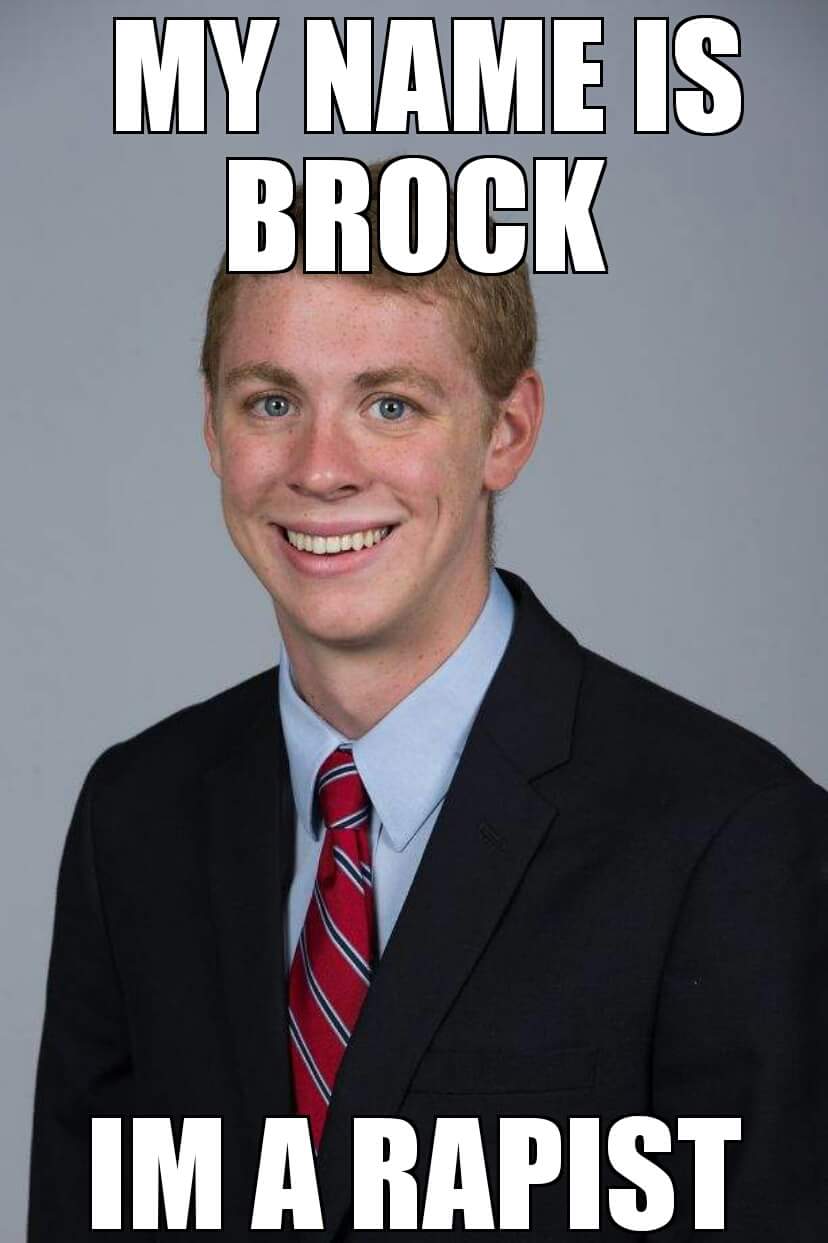 The question then is why would Facebook deem it necessary to censor users' voices and delete posts containing this meme? Well, much like the trial itself, the defendant's connection to Stanford is called into question.
The judge trying the case, you know, the one who gave an obvious rapist a sentence of six months, claiming "a prison sentence would have a severe impact on him," went to Stanford, the same school Brock Turner went too.
What does this have to do with Facebook? Well, it turns out a number of Facebook employees also attended the prestigious school. In fact, a recent study found that one of the best feeder schools to a company like Facebook is, you guessed it, Stanford.
Now, maybe I need a tinfoil hat, but the coincidence surrounding this case seem too obvious to ignore. Even the coverage of this case reeks of favorable bias towards Brock. The facts are simple. A rape occurred, and yet this man will only serve a short sentence and then will be back on his way to his normal life. Can the same be said for his victim?
So why, then, will he only serve six months in a county jail? Why is he being portrayed as a great swimmer and respectable scholar in the news? And why are these memes being deleted on Facebook?
I thought justice was supposed to be blind?
"This content was removed in error, and we are currently working to restore it. Our team processes millions of reports each week, and we sometimes get things wrong. We're very sorry about this mistake," a Facebook rep said in a statement.
Facebook's community standards doesn't allow bullying or harassment of private individuals, however, "matters and people of public interest" are not protected under those rules. The Facebook rep explained that Turner was being treated as a private individual, but the uproar over the case and his sentencing has now made him a public figure.
But one of the users who had their meme removed wasn't here for that explanation.
"I think it's further evidence that certain people have privilege, and they can get their needs met," Emilee Mainali told Gizmodo. "There's this white male privilege bullshit machine that's definitely driving that bus."
She added, "Most rapists aren't caught because they're not caught doing it. As a woman, I am outraged at this ruling—but on top of all that, then for Facebook to get involved, [and] I'm not even really allowed to say how I feel about it? We do need to have a voice, we need to advocate for ourselves."
Facebook has since restored the original post and told Gizmodo that they would ensure that others like it wouldn't be deleted in the future.
Be the first to receive breaking news alerts and more stories like this by subscribing to our mailing list.