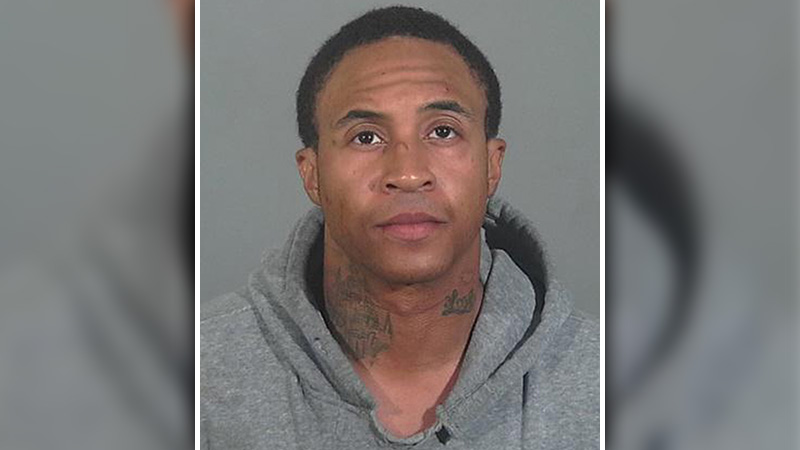 Orlando Brown is turning out to be the "Michael Jordan" of Disney fuck-ups.
Last month, the ex-Disney star was arrested for domestic violence after he allegedly attacked his girlfriend in a police station parking lot in California.
According to PEOPLE, Brown and his GF got into a heated confrontation, which eventually led up to him pulling into the parking lot of a police station (of ALL places…) and hitting her.
An eyewitness at a nearby ATM spotted Orlando and his girlfriend fighting and called the police, who had no trouble finding him considering he was in a police station parking lot.
Police also found methamphetamine on Brown while booking him into jail. He was charged with domestic battery, obstruction and drug possession. He was released from jail last Friday (Feb 12) after posting bail.
He spoke out about the incident on Instagram and proclaimed his innocence, accusing TMZ of making the whole thing up. (Even though there's an entire police report corroborating their story.)
https://www.instagram.com/p/BB7vX1YjN62/
This is far from Orlando's first run-in with the law. In 2007, he was arrested for marijuana possession and in 2011 for DUI. In, 2012 he was arrested twice for failing to complete the terms of his probation.
In 2013, Brown was arrested again for DUI, and before his most recent arrest, in 2014, he was charged with disturbing the peace and public intoxication after he showed up to a woman's home and threatened to kill her, her daughter, and her (deceased) mother.
Yep, as far as messed up former Disney stars go, Orlando may have Lindsay and Shia beat!
Be the first to receive breaking news alerts and more stories like this by subscribing to our mailing list.