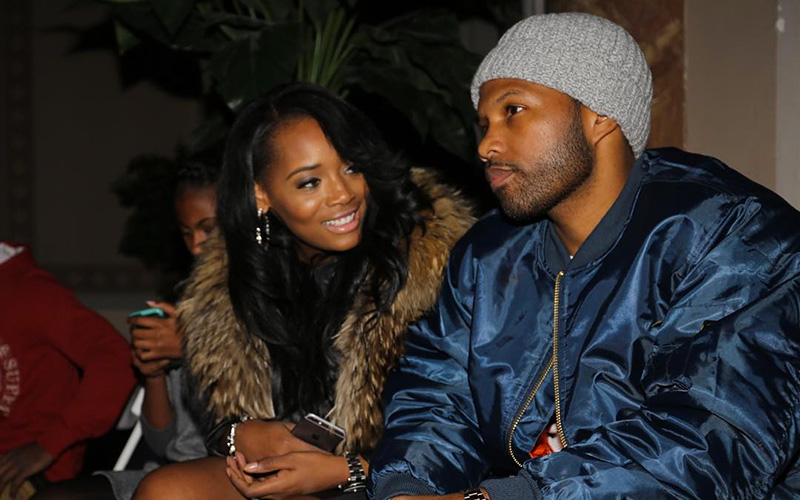 Following a lengthy legal battle, Mendeecees Harris of Love & Hip Hop fame was sentenced to 97 months (8 years) in prison last Tuesday (Dec 1) for his involvement in a drug trafficking operation.
Authorities alleged that Mendeecees and his cohorts (two men, including his brother Tyrus) moved large amounts of cocaine and heroin (more than $2.5 million worth) from New York between 2005 and 2012.
Instead of going to trial, Harris took a plea deal back in April which would see him facing up to 10 years in prison. A jury trial and guilty conviction would have landed him a mandatory minimum sentence of 20 years.
According to the Democrat and Chronicle, the judge will allow Mendeecees to remain free until the federal Bureau of Prisons tells him where and when to turn himself in.
His bail agreement states that he is to forfeit his earnings from Love & Hip Hop: New York and paid public appearances to the government. So far, he's forked over around $170,000.
With his wife, Yandy Smith, sitting in court, snuggling their 10-month-old daughter, Skylar, beneath a pink blanket, Harris apologized in court "for any trouble I have caused the city of Rochester."

At sentencing, Harris, 37, said he grew up fatherless in a tough neighborhood and stepped into the drug trade. But he said his children — he has four — have been his recent motivation to now stay away from crime.

"Ever since (having children), I've been trying to right my wrongs," he told U.S. District Judge Frank Geraci Jr. at the sentencing.

Harris already had served 15 months before he was released on bail. With good behavior, he could have five to six years of incarceration remaining, and that could be reduced with some changes now under consideration in sentences for drug-connected crimes.

While not discussing specifics of the allegations, Harris said in an interview after his sentencing that there were no drugs seized by authorities and the conspiracy claims from informants were unreliable.

He said he did not want to risk going to trial and facing as much as 20 years in prison if convicted. "I know I want to get my life back," he said. "I just had to go through this."
Be the first to receive breaking news alerts and more stories like this by subscribing to our mailing list.