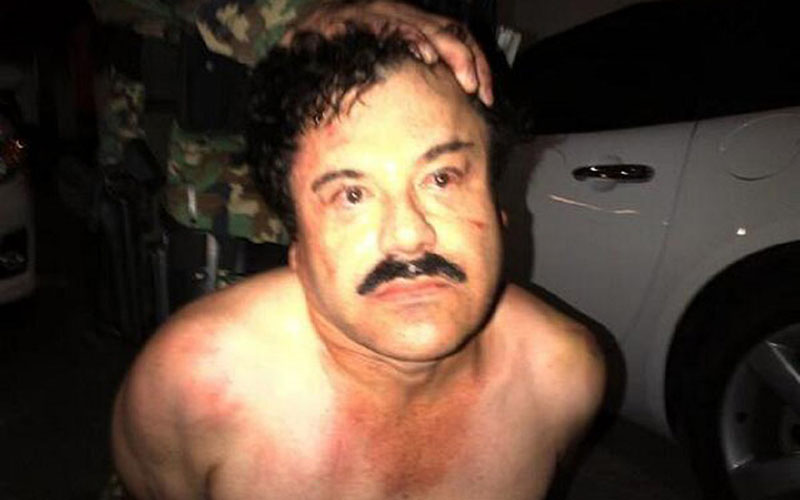 It's been nearly three months since drug kingpin Joaquin "El Chapo" Guzmán broke out of a Mexican prison for the second time since his 1993 arrest, and officials are still trying to figure out how he did it.
In the meantime, the pilot who allegedly flew El Chapo to freedom has been arrested, Mexico's general attorney Arely Gomez Gonzalez announced Thursday (Oct 8), but she didn't offer any details, such as the pilot's name, and where, when or how he (or she) was caught.
In addition to the pilot, 23 government employees and 10 civilians have been detained as investigators search for answers.
El Chapo (the chief of the Sinaloa cartel) broke out of the Altiplano maximum security prison back in July through a tunnel before he was flown out of the reach of Mexican police.
As a part of the ongoing investigation, authorities have conducted 40 inspections, put together over 500 documents and collected nearly 200 pieces of evidence from the tunnel, which led directly to his cell and had ventilation and lights to aid El Chapo's prison break.
Authorities haven't said whether or not their investigation has led them any closer to Guzman.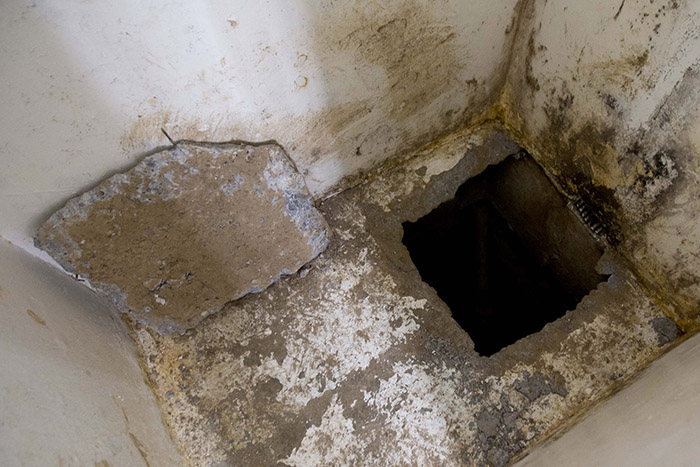 On July 11th, El Chapo broke out of prison by crawling through a 20×20 inch hole inside the floor of his cell's shower (pictured here), according to Mexican officials.
The narrow opening led to a vertical passageway that was equipped with a ladder and was connected to a mile-long tunnel that was about 5-and-a-half feet tall and around 30 inches wide.
Pictured: Tunnel and motorbike Mexican drugs lord El Chapo used to escape http://t.co/jy01LNOzvw pic.twitter.com/LC2PZVwcW1

— Daily Mail Online (@MailOnline) July 14, 2015
The tunnel was outfitted with tracks for a modified motorcycle, leading investigators to believe that Guzmán may have ridden for more than a mile before the tunnel ended in a partially built house.
Investigators have no idea where El Chapo went from there, but they do know that somewhere along his escape route (which sounds like something straight out of Grand Theft Auto 5), a pilot — possibly the one they arrested — flew him further away from the prison.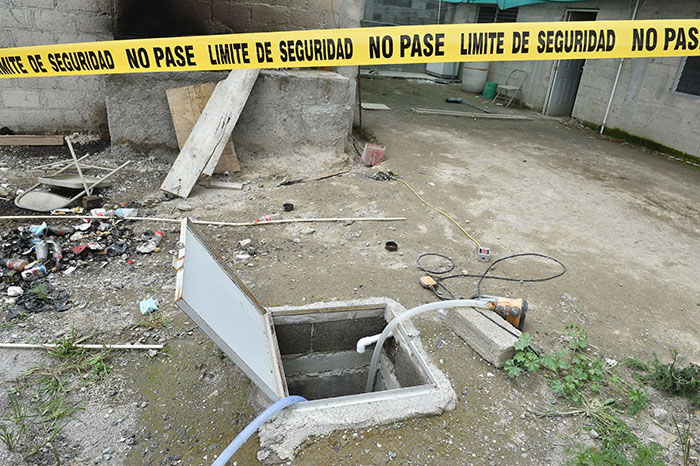 Earlier this week, a Mexican newspaper reported that two prison guards were playing solitaire on the computer while El Chapo made his escape.
Guzmán's escape from the high-security prison — his second jailbreak in the two decades he's been incarcerated — has been a huge embarrassment to the Mexican government and the country's president Enrique Peña Nieto.
Guzmán was arrested in 1993 in Guatemala and extradited to Mexico before being sentenced to 20 years in prison for murder and drug trafficking.
In 2001, 12 years before his scheduled release, El Chapo successfully bribed prison guards who helped him escape from a federal maximum-security prison.
It took authorities 13 years to catch the drug lord again, as he was sleeping at a Mexican beach resort, and Mexican officials have said that if El Chapo is captured again, he will be extradited to the United States, where he has at least seven indictments in various U.S. jurisdictions.
The U.S. government is offering a $5 million reward for any information that would lead to Joaquin "El Chapo" Guzmán's third arrest, and Mexico is advertising a $3.8 million reward.
Authorities said they believe the 60-year-old billionaire kingpin is in Mexico.
Be the first to receive breaking news alerts and more stories like this by subscribing to our mailing list.