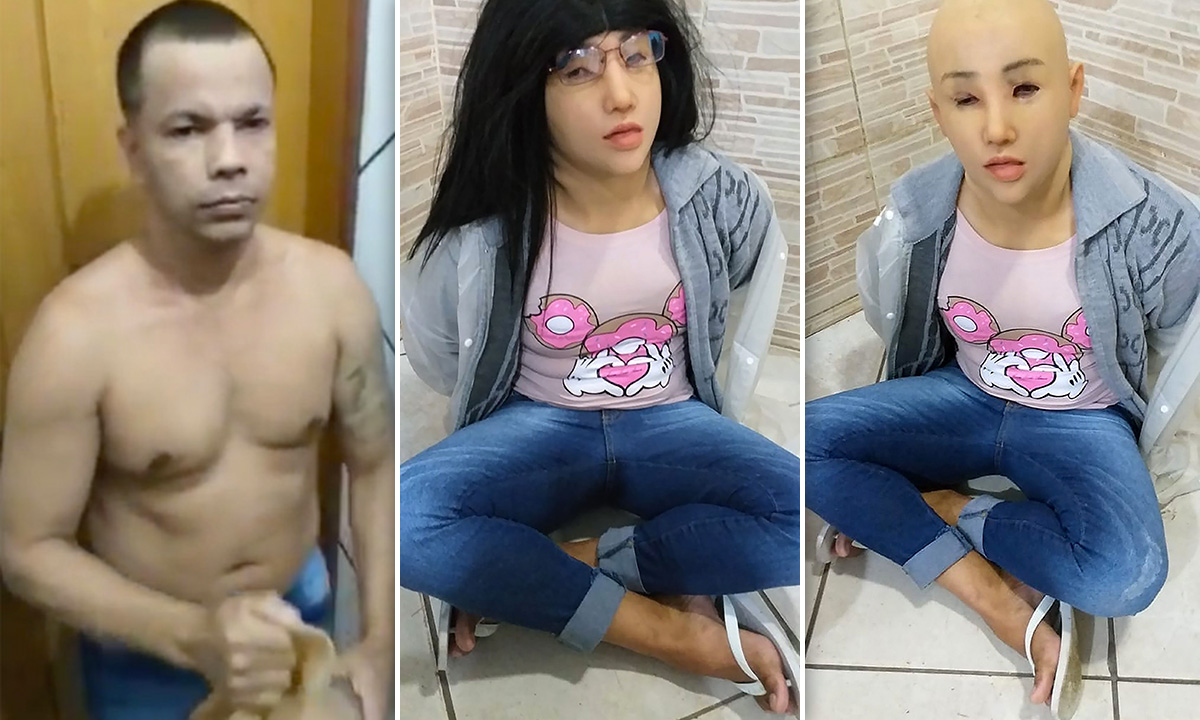 Jail has to be like one of the worst places in the world a person can go. Nothing about it is good and I wouldn't wish it on a soul.
So it comes as no surprise when you hear stories about inmates trying to escape from jail and their successful and unsuccessful attempts at it.
However, a recent report about a Brazil gang leader who dressed up as his own daughter when she came to visit him and planned on leaving his daughter behind in the jail is one of the craziest things I've heard thus far.
According to ABC News, Clauvino da Silva (who is also known as "Shorty") was caught by authorities trying to break out of the Gericinó prison in Rio de Janeiro dressed like a woman.
"The reputed crime boss was allegedly wearing a pink t-shirt with a cartoon image of donuts, a black wig, silicon mask and tight jeans to conceal his identity. A video released by authorities appears to show him removing the mask and some of the clothes and saying his full name."
Authorities said Silva's daughter came to visit him at the prison and Silva dressed himself to look identical to his daughter.
Silva's plan was to trick guards to think he was his daughter and to leave his daughter at the prison.
His escape attempt was almost successful until authorities noticed him acting extremely nervous, which immediately gave away his disguise.
The convicted drug dealer's amazing get-up was so convincing prison staff only stopped him at the end of visiting time because he started acting too nervously, authorities told the New York Post.
Now authorities are investigating if Silva's daughter was an accomplice in his escape attempt.
Silva is said to be a part of the leadership of the Red Command, one of the most powerful criminal groups in Brazil that controlled drug trafficking in a large part of Rio.
Since the incident, Silva was transferred to a special unit of a maximum-security prison and will face disciplinary action.
Be the first to receive breaking news alerts and more stories like this by subscribing to our mailing list.