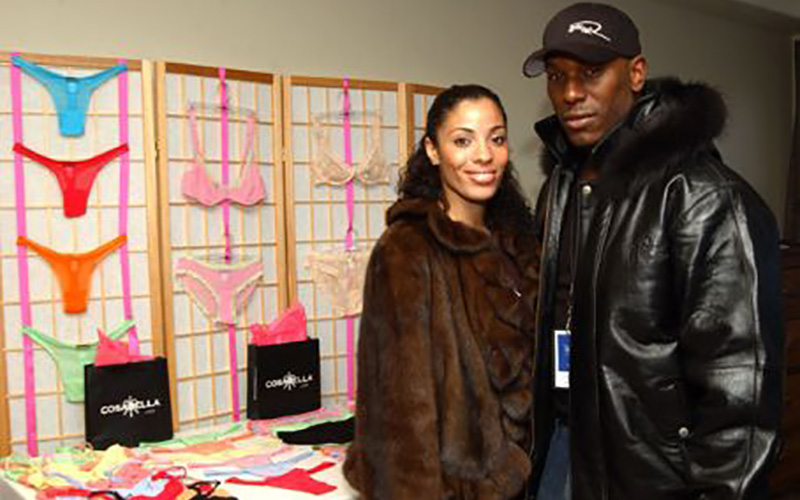 While Tyrese is making his promotional rounds for his new movie "Furious 7," he's also having to deal with a ton of personal problems back home in California, as he and and his ex-wife Norma Mitchell have been going through a bitter custody battle.
For years, we've heard about all of the negativity surrounding the former couple's relationship, how their marriage only lasted 10 months, the messy divorce that followed and the legal disputes over their now 7-year-old daughter Shayla.
Last year, Tyrese called the police when Norma refused to allow him to see their daughter, and more recently, the two had to go to court because Tyrese feared Norma wouldn't bring Shayla back to the States after an upcoming vacation to Israel.
The courts ruled in Norma's favor, and she and Shayla are already in Israel, but Norma says this is only one of several examples of the many ways Gibson has attempted to terrorize her over their daughter.
Apparently tired of being made out to be the bad person, Norma dished on the ongoing custody battle and her messy divorce from Tyrese in an exclusive interview with Madame Noire.
"I just have come to a point where I felt that I really want to have a voice and speak up for myself," Mitchell told the blog about her decision to finally speak out. "It's been a long time that I have been going through this and I just want to move on and move forward."
"I'm not a flight risk," she said. "It was sad for me seeing myself called 'Satan' in the press. It really hurt my feelings. I would never take my daughter to live in a different country away from her father. And if I were going to do that, I wouldn't be asking for her passport."
Norma said she didn't understand why Tyrese was worried about her not returning with Shayla, because there's a clause in their custody agreement which was added last August that prohibits either of them from traveling to a country that isn't governed by the Hague Convention, and Israel is governed by the Hague.
"The Hague Convention protects against child abduction," she explained. "For me to run off with my daughter to Israel is ludicrous. I wouldn't even live there. I'm a British citizen. I feel like that wasn't explained."
Norma said her and Shayla's 7-day trip to Jerusalem is to celebrate Passover and catch up with relatives, including Mitchell's mom, brother and grandmother.
"I'm just going to see my mom. My mom is from Israel and she's in Israel with my grandmother who is too old to travel," she said. "Sometimes we only get to see them once a year. The last time we saw them was three years ago."
For years, there were rumors of domestic violence at the hands of Tyrese, and Norma also opened up about those allegations.
"Yes, there was [physical and emotional abuse in my marriage]. Definitely. If you have this conversation with many women, they can tell you the exact same thing. Sometimes it's so covert that you don't know it's happening until it's happening."
She added, "I will do my best to make it known that emotional violence, verbal abuse and mental abuse is something serious and it happens to many women. A lot of men are using the legal system to control women and to put them in a state of fear."
She continued, "A few of the things that have happened to me that I know have happened to other women is being followed and surveyed. That's not something fun. It makes you anxious. You know, just provoking you and harassing you with emails. That overwhelms women and it puts you in a fear state."
Norma said that during her time spent in court after her divorce, she made note of the many women who were emotionally distressed out of fear that their children could be taken away.
"A lot of men with money and more power, especially with passive women, are using the legal system to abuse these women," she explained. "Then they can point the finger and say, 'Look at her, she's crazy,' because one day you just explode and can't take it anymore."
Be the first to receive breaking news alerts and more stories like this by subscribing to our mailing list.