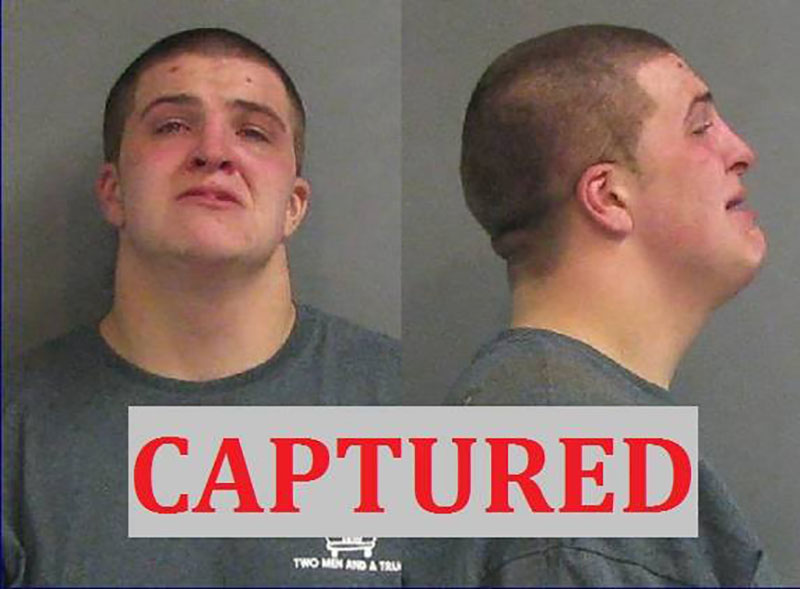 Andrew Dale Marcum posed for this hilarious mugshot after he turned himself in to police in response to a wanted ad on Facebook.
Marcum, a 21-year-old from Lemon Township (Butler County), Ohio had multiple warrants for his arrest for a number of crimes, including burglary/safe-cracking, abduction, assault, domestic violence, criminal endangering and bench warrants.
The Butler County Sherriff's Office (BSCO) featured Marcum as their "warrant of the week," asking the public for any relevant information that could lead to his arrest.
As people commented on the post with information about Marcum, for reasons unknown to anyone with good common sense in their head, Marcum himself decided to comment as well.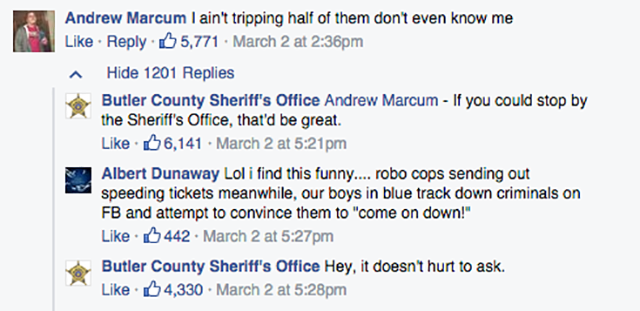 "I ain't tripping half of them don't even know me," he wrote, not making any sense what-so-ever.
The BSCO then taunted the proud village idiot, writing, "If you could stop by the Sheriff's Office, that'd be great," while County Sheriff Richard K. Jones tweeted this:
Hey Andrew Marcum we've got your room ready… pic.twitter.com/iYkANLD9hZ

— Richard K. Jones (@butlersheriff) March 3, 2015
Like the dumb-dumb he is, Marcum eventually turned himself in to police, and he cried while taking his mugshot.
With Marcum in custody, the BCSO posted an update with his teary-eyed mugshot saying that he would "be off Facebook temporarily, because there is no social media access in the Butler County Jail."
Is it raining outside or is he teared up. Tough guys sometime sensitive

— Richard K. Jones (@butlersheriff) March 4, 2015
Be the first to receive breaking news alerts and more stories like this by subscribing to our mailing list.