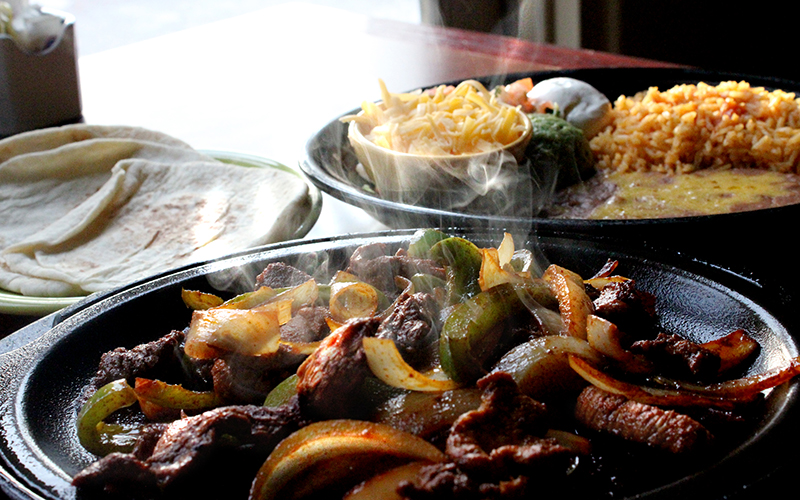 A New Jersey court has ruled that a man who burned himself while bowing his head in prayer over a sizzling steak fajita skillet cannot sue Applebee's seeking damages.
Hiram Jimenez tried to sue Applebee's after a March 2010 incident, but the court ruled that the restaurant can't be held responsible because the obviously hot food posed an "open and obvious" danger.
According to the court ruling, Jimenez ordered a fajita meal that was placed in front of him in a "sizzling skillet."
The ruling stated that as he bowed his head "close to the table," Jiminez heard a "loud sizzling noise, followed by 'a pop noise' and then felt a burning sensation in his left eye and on his face."
Jiminez said he panicked and knocked the food on his lap, which caused more burns. He claimed the waitress didn't warn him that the dish was hot, and his lawsuit argued that he had suffered "serious and permanent injuries" as a direct result of Applebee's negligence.
Though business owners are required to "discover and eliminate dangerous conditions, to maintain the premises in safe condition and to avoid creating conditions that would render the premises unsafe," according to the courts, the risk posed by the hot plotter in this case was "self-evident."
The court ruling stated that Applebee's "had no duty to warn Jiminez that the food was sizzling hot and should be approached with due care."
Let this be a lesson to all: SKILLETS IZ HOT.
Be the first to receive breaking news alerts and more stories like this by subscribing to our mailing list.