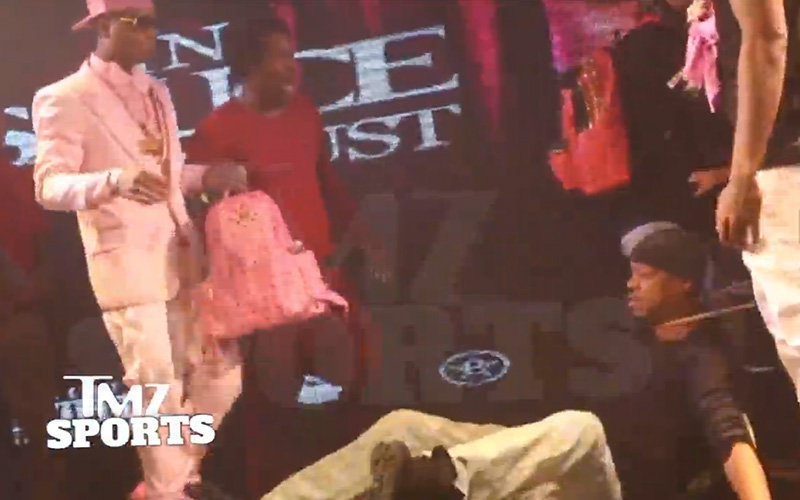 The last time we checked in on former NBA star Steve Francis, he was spotted looking like a drugged out septuagenarian in China.
Fast forward to a little over a year later, and now he's getting a taste of what it feels like to be a vulnerable rapper past his prime hanging out in the club.
According to TMZ, Francis "was the victim of a violent chain snatching" this past the weekend at a rap concert in Houston, TX.
Francis was onstage at a Sauce Twinz (local rap duo) concert when a random guy began attacking him before dragging him to the ground and stealing his chain right off his neck.
In the video below, you can see Steve's attacker had trouble getting his chain off and ended up choking Steve out to get it off his neck. The video also shows Steve being kicked in the face after his chain was stolen.
Francis didn't suffer any serious injuries from the attack and cops were not called, TMZ reported.
We feel bad for Steve because no one deserves that type of treatment … but at 38 years old, why the hell are you still in the club walking around like you the man?
Time to hang it up, Mr. Franchise. We're all worried about you.
Be the first to receive breaking news alerts and more stories like this by subscribing to our mailing list.