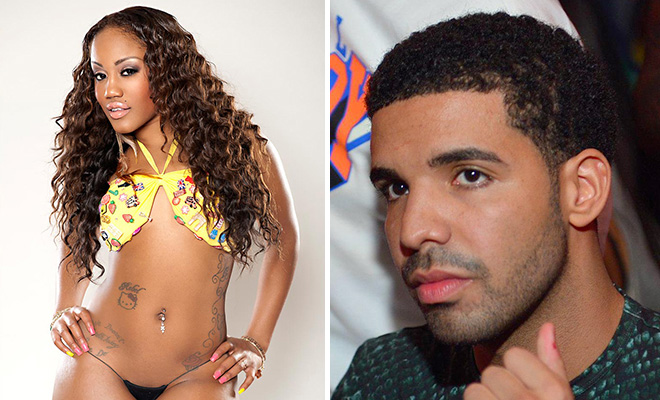 We all know Drake loves him some big booty strippers, and now he could be in some serious trouble because of one in particular.
In the past, Drizzy has been romantically linked to strippers like Maliah Michel, who was also the lead girl in his "Find Your Love" video.
So it comes as no surprise that a popular Houston stripper, who goes by the name Jhonni Blaze, is making accusations that Drizzy and his camp sent her threatening text messages and came to her house after they had sex one time … because he was afraid she was going to go public about their encounter.
Jhonni Blaze told cops she and Drake had sex one time and he believed she was going to talk publicly about it.

Blaze says that's when Drake began "angrily" texting her. She says several people from Drake's camp then came to her house, banged on her door and threatened her life.

Blaze went to cops but says she's not sure if she wants to follow through and press charges.

Cops say they want to talk to the "celebrity."

Sources close to Drake tell us the allegations are absolutely not true.
This sounds exactly like something that would only happen to Drake.
But our question is … what was his reasoning behind threatening her for going public about them having sex? Drake is a rapper. Jhonni Blaze is a stripper.
No one would be "shocked" or "surprised" about a stripper going public about having sex with a rapper … unless said rapper has a weird sexual fetish he doesn't want people to know about.
Be the first to receive breaking news alerts and more stories like this by subscribing to our mailing list.