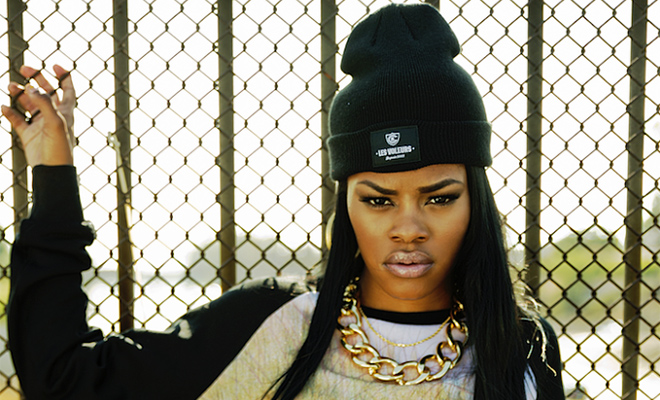 Recording artist and Disney Channel star Zendaya Coleman was recently cast in the leading role of an upcoming Aaliyah biopic produced by Lifetime, and amid the backlash/criticism surrounding that, old videos have surfaced of actress/dancer/singer Teyana Taylor auditioning for the same role.
Dancer/choreographer TyronBee, a friend of Teyana's, posted three clips from the 23-year-old's audition on his Instagram. According to him, Teyana sent in her tapes for the role, but withdrew from the project after she found out the Haughton family wasn't involved.
I know teyana is gona be mad at me for posting her audition clips but i honestly feel no one deserves this role more then her. She embraces Aaliyah dancing , acting and singing. (Which I'll be posting all 3parts) but unfortunately @teyanataylor heard that Aaliyah's family isn't involved & she no longer wanted to be apart of the film.
Aaliyah's family has already expressed their displeasure with the small scale nature of a "made-for-TV" movie and feel like she deserves the big-screen treatment, which is totally understandable.
According to TMZ, the late singer's uncle and former manager Barry Hankerson is pissed that no one form the network contacted them about hte movie, and he says the Haughton family will block any attempt from Lifetime to use any of Aaliyah's music.
While the family isn't opposed to a big, theatrical film (with their involvement, of course), Hankerson said they have lawyered up and will do any and everything they can to block the TV movie's release.
Be the first to receive breaking news alerts and more stories like this by subscribing to our mailing list.