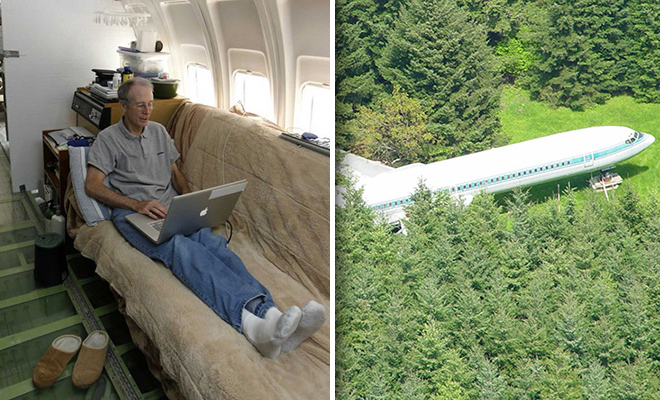 Hidden deep inside the Oregon woods outside the Portland suburbs is a Boeing 727 jetliner that looks like it landed at the top of a rolling hill … and believe it or not, it's there on purpose.
According to Wiki, the Boeing 727 is a "mid-size narrow-body three-engine jet aircraft built by Boeing Commercial Airplanes. It can carry 149 to 189 passengers and later models can fly up to 2,400 to 2,700 nautical miles (4,400 to 5,000 km) nonstop."
But 64-year-old Bruce Campbell calls the retired commercial airliner "home."
Complete with wings, and landing gear resting on pillars, it is where Campbell spends six months of the year. In 1999, the former electrical engineer had a vision: To save retired jetliners from becoming scrap metal by reusing them.

Slightly built and with a charming smile, the 64-year-old Campbell sees the task as part of his goal in life.

"Mine is to change humanity's behavior in this little niche," he said as he stood beside the plane, lamenting the need to power wash its exterior and trim the dense foliage.

Campbell is one of a small number of people worldwide – from Texas to the Netherlands – who have transformed retired aircraft into a living space or other creative project, although a spokesman for the Aircraft Fleet Recycling Association was unable to say precisely how many planes are re-used this way.

AFRA, an organization made up of industry leaders including Boeing that focus on sustainable end-of-service practices for airframes and engines, estimates that 1,200 to 1,800 aircraft will be dismantled globally over the next three years, and 500 to 600 will be retired annually over the next two decades.

"AFRA is happy to see aircraft fuselages re-purposed in a range of creative ways," said AFRA spokesman Martin Todd. "We would want them to be recovered and be re-used in an environmentally sustainable fashion."
Campbell paid around $23K for the 10 acres where his plane rests when he was in his early 20's, and his original plan was to make a home from freight vans, but he decided a plane would be better.
He was right.
Check out the photos here: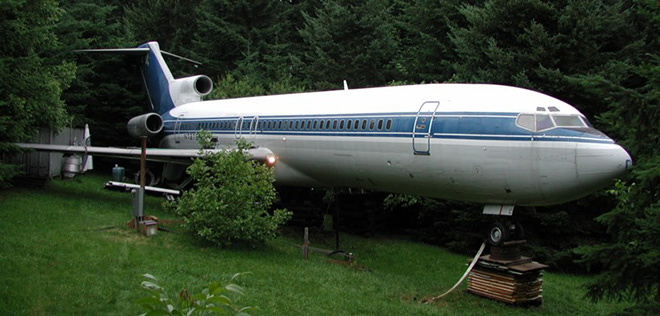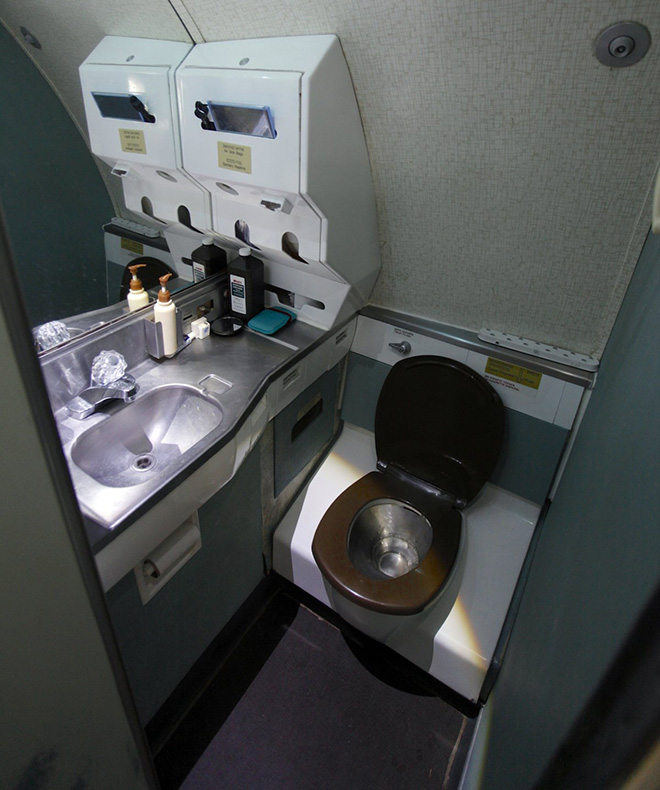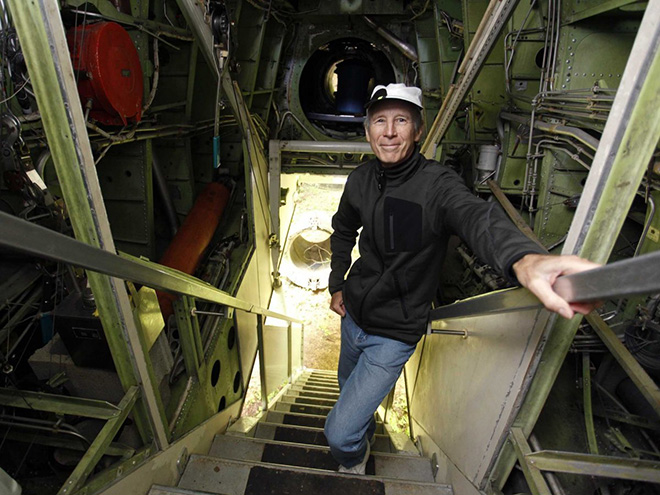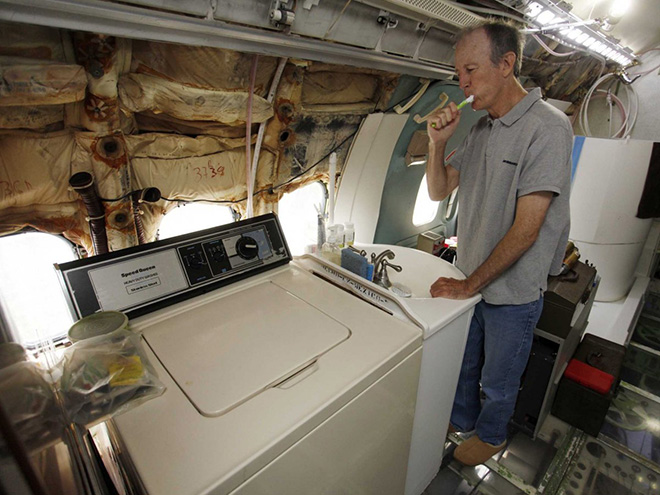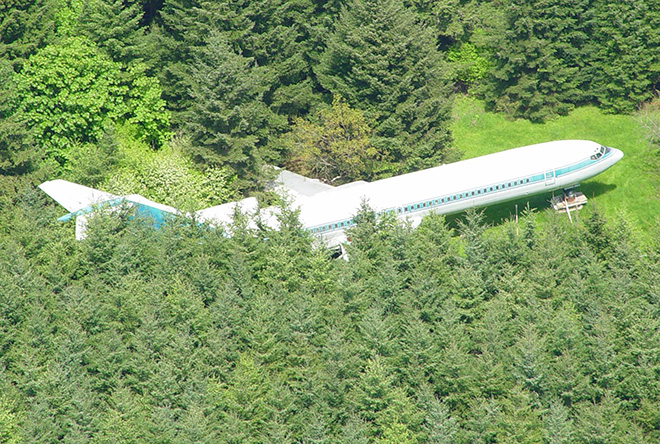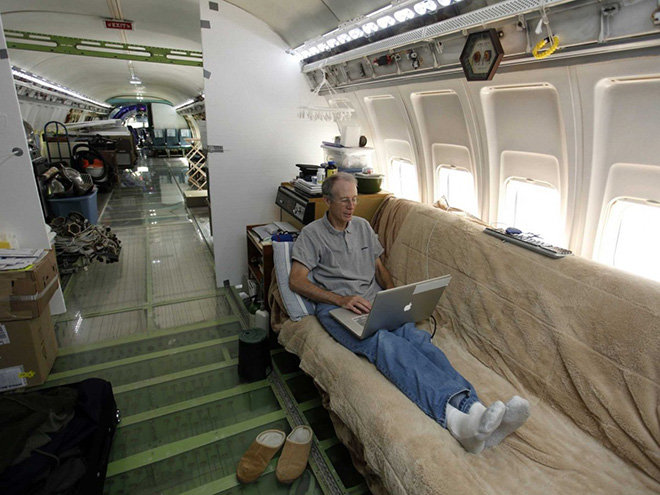 "Retirement into an aerospace class castle should be every jetliner's constructive fate. They should never be mindlessly scrapped," Bruce Campbell said. "Shredding a beautiful and scintillating jetliner is a tragedy in waste, and a profound failure of human imagination."
He added, "Jetliners are masterful works of aerospace science, and their superlative engineering grace is unmatched by any other structures people can live within."
"They're incredibly strong, durable, and long lived," he continued. "And they easily withstand any earthquake or storm. Their interior is easy to keep immaculately clean because they are sealed pressure canisters."
He noted, "They're made of modern materials … for the most part they are worlds above wood in longevity … and they are designed with a certain sense beauty."
But, just like the old saying goes, everything that glitters isn't exactly gold.
Campbell pointed out that his airplane home isn't a complete project, and may never be. It only has a makeshift shower and only one of the restrooms is fully functional. He said the kitchen was "thrown together rather hastily" and only consists of a few appliances thrown together.
Campbell reportedly bought the 727 after hearing about a Mississippi hairdresser who had done it. And after spending $220,000 and several years of his life working hard and learning lots of lessons, Campbell is ready to do it all over again, this time with a Boeing 747 that he hopes to buy and move to Japan, where he also spends half the year.
So when all is said and done, he'll live in the 727 for six months out of the year, and the 747 for the other six months.
For more on Mr. Campbell's airplane home, watch the video below and/or check out his appropriately named website AirplaneHome.com.
As a bonus, here are more creative folks who have turned airplanes into dwellings.
Be the first to receive breaking news alerts and more stories like this by subscribing to our mailing list.