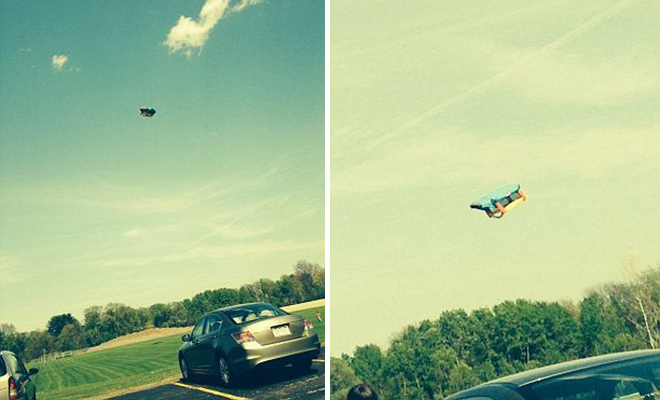 A pair of young boys, aged 5 and 6, were rushed to the hospital with serious injuries after they were tossed out of a "bounce house" as it was swept at least 20 to 50 feet into the sky by a strong gust of wind.
A third child (a little girl) also fell out of the bounce house, but she only suffered a few minor scrapes and bruises.
According to confirmed reports, the three children were playing in the 10-by-10-foot "roofless nylon playhouse" in a South Glens Falls, New York townhouse community Monday afternoon (May 12) when the house broke loose from the plastic stakes anchoring it into the ground.
The girl immediately fell out and suffered minor scrapes, but the boys didn't fall out until the house was at least 15 to 20 feet into the air.
Police Chief Kevin Judd told the Glens Falls Post Star that one of the boys hit a parked car and then the pavement when he fell, causing him to suffer a serious head injury. The other boy suffered two broken arms, a broken jaw, broken facial orbital bone and possible ruptured spleen.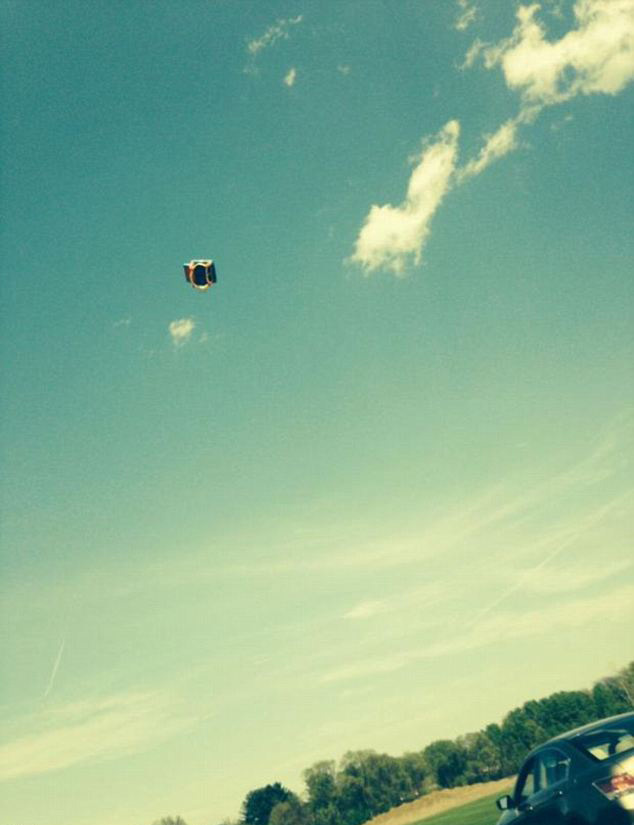 The playhouse went on to float a full 50 feet into the air and one witness was able to snap a series of shocking photos of it hovering above the ground.
The police chief called what happened a "tragic incident" and the incident was being investigated, though no charges will likely be filed.
"It was like a horror movie," one witness told the Post-Star. "It just kept going up and up. It cleared our building and the trees."
Be the first to receive breaking news alerts and more stories like this by subscribing to our mailing list.