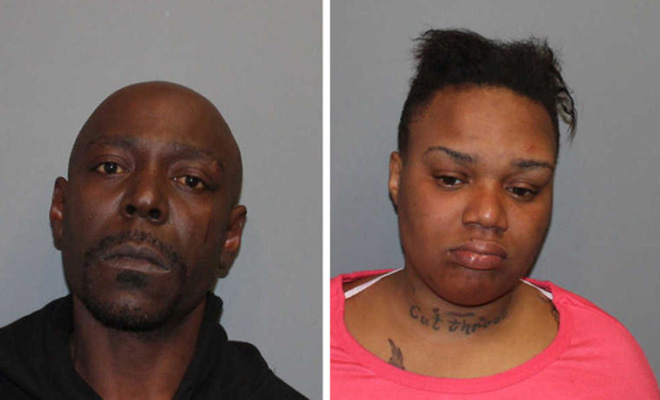 All hell broke loose at a hotel in Chicago after a producer for the "Maury" show accidentally booked an "extremely dysfunctional couple" to stay at the same hotel the night before their taping, Gawker reports.
46-year-old John Coley and his his 25-year-old girlfriend Shantae McGhee-Brown were reportedly booked to appear on an episode of Maury last month to settle once and for all whether or not John was having sex with Shantae's mother.
Though reality producers usually make a good effort in keeping guests separated, Coley and McGhee-Brown were somehow booked at the some hotel and ended up running into each other the night before the taping of the show.
Police were called to the DoubleTree, 789 Connecticut Ave., for a report of a disturbance on the third floor at 11:45 p.m. Officers were met in the hallway by McGhee-Brown, who was dressed only in a towel and initially misidentified herself, police said.

McGhee-Brown told officers that she had thrown a vase and broken a table during a fight with her boyfriend, police said. She said that the two were slated to appear on Maury Povich's talk show, and she became upset after finding out that Coley slept with her mother, according to police.

Coley was slated to take a lie detector test on the show, and the couple was supposed to be booked in different hotel rooms. At the DoubleTree, they encountered one another and began arguing.

Coley came upstairs and initially told police that McGhee-Brown was fighting with "another John Coley," according to Sgt. Lisa Cotto, a spokeswoman for the Norwalk Police Department.
John eventually admitted to fighting with Shantae, and police found out Shantae's real identity while booking her at police headquarters.
Both of them were charged with disorderly conduct and criminal mischief and held overnight on $100K bond.
Neither of them were able to make it to the show, obviously.
Be the first to receive breaking news alerts and more stories like this by subscribing to our mailing list.