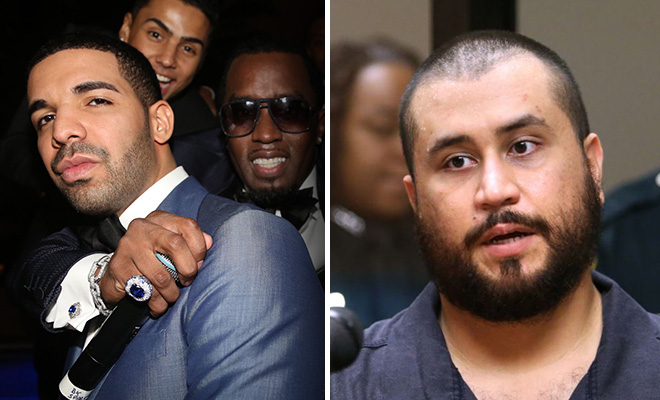 If you thought that whole George Zimmerman celebrity boxing match thing was over, think again.
Last month it was reported that the match had been cancelled after several petitions were made, Trayvon's family refused to accept any money from the fight, and both promoters for the fight eventually got cold feet and backed out.
However according to CNN, Zimmerman is trying his best to resurrect the fight and this time around has thrown out names such as Drake, Diddy, WWE wrestler Chyna, Orlando Jones, and Marcus Vick (NFL player Michael Vick's brother) as possible opponents.
Yes … we're dead serious. This guy wants to fight Drake! WTF??
Watch the CNN clip here:
George Zimmerman, please do us all a favor and just shoot yourself in the head. Then go find a ditch and lie in it.
Be the first to receive breaking news alerts and more stories like this by subscribing to our mailing list.