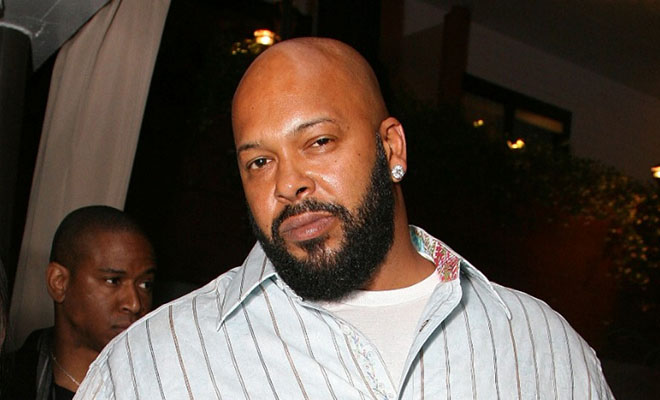 Suge Knight and trouble go together like bread and butter. Salt and pepper. Peanut butter and jelly. Beyoncé and being "***Flawless." You couldn't separate the two, no matter how hard you tried.
Suge Knight is no stranger to legal trouble, and the former Death Row Records recently had another run-in with the law that has him under investigation by the LAPD after he allegedly threatened to kill a worker at a pot shop in Los Angeles.
According to TMZ, Suge got really angry with an employee over the weekend after he was asked to leave because he didn't have a medical marijuana card.
But Suge refused to leave, because according to his side of the story, in a prior agreement with the weed shop owners, he was promised money and weed in exchange for a promotional appearance at the store … but the dispensary went back on the deal, which really pissed Suge off.
Once cops arrived on the scene, witnesses say that Knight told one of the workers: "I will kill you!"
The employee filed a police report, and Suge Knight is now being investigated for felony criminal threats.
TMZ managed to get their hands on video footage of the entire incident and clearly shows that Suge was the aggressor. In the video, Suge can be seen stealing on the guy as they were talking outside. Then he just walks away like the punk azz bitch that he is.
Peep the footage below:
Be the first to receive breaking news alerts and more stories like this by subscribing to our mailing list.