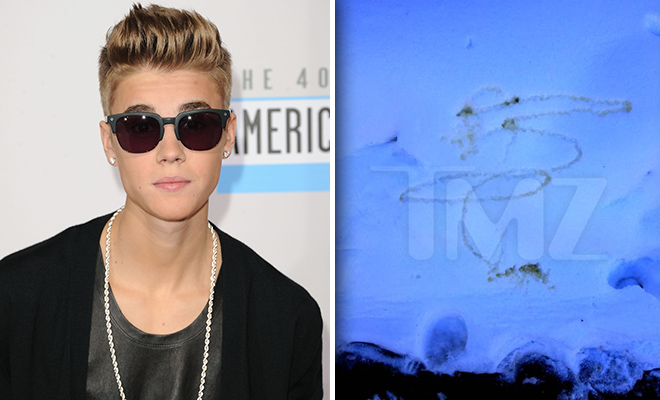 With all of the bad press Justin Bieber has been receiving since his house was raided nearly a week ago, the pop star has been spending the last few days blowing off some steam and just generally f*cking around.
Over the weekend, Justin enjoyed some down time with friends snowboarding in Colorado, and, as if he isn't already in enough trouble right now, JB was spotted by residents pissing on the side of the road at a wealthy residential area.
The Biebs even went so far as to spell his initials out in pee. (Like… really, dude?)
But, of course, that wasn't the end of JB's ultimate, fun-filled weekend!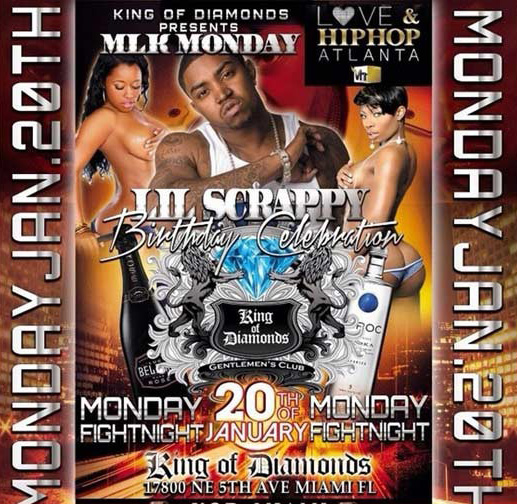 JB also flew out to Miami last night and hit up King of Diamonds strip club, where he threw $75,000 in ones, all in honor of MLK Day. (SMH…)
Rapper Lil Scrappy was also in the building celebrating his birthday, but we know JB made a lot of strippers happy with not only his presence, but also his "presents."